Rehome your binder to a trans person in need!
Your donations make a life-changing difference! We accept all sizes, styles, colors, and conditions of binders and sports bras.
Step 1: Package your donations
Single binders in a small package typically cost around $4 to mail. For multiple binders, it may be more cost effective to use a flat-rate shipping box. Please include this completed form or a handwritten note with the manufacturer's name and size, if known, of all garments in your package. (This helps us sort donations and get them to folks more quickly.)
Step 2: Select a mailing location
You can mail your donation to either of our two PO Boxes. Depending on your location, one may be cheaper to ship to:
West Coast: PO Box 10991, Eugene, OR 97440
East Coast: PO Box 7824, Newark, DE 19714
Please be aware that if you mail your package via FedEx to the PO Box, the shipment will error out unless you select "FedEx SmartPost," which uses the USPS system in the final leg of delivery.
Optional: Include a note to your recipient
If you'd like, you may also include a special handwritten note to the trans person who will receive your binder. It's an awesome, personalized way to show affirmation for a fellow community member in need of support. (If you're donating multiple binders to our program, please include the same number of handwritten notes.) Not sure what to write? Check out some suggestions!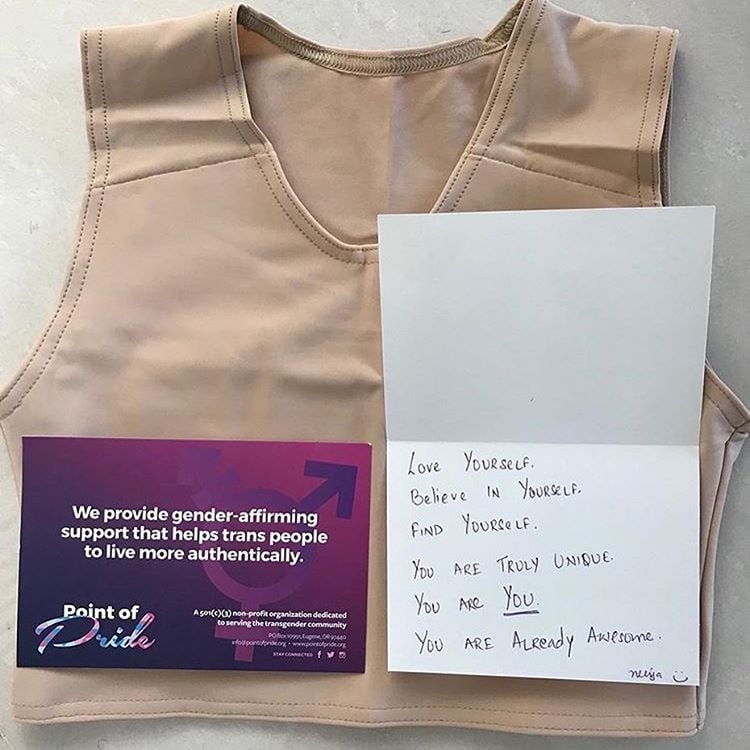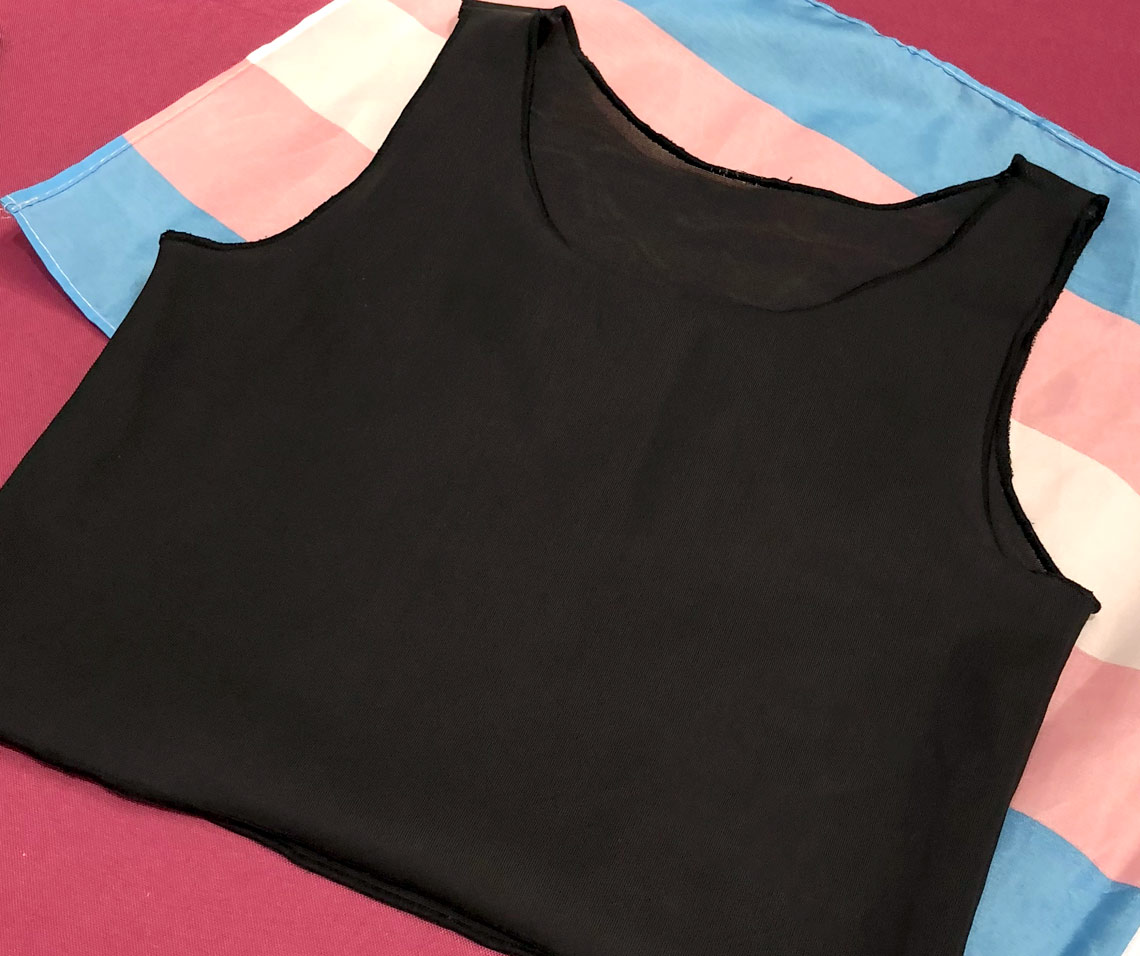 FAQ
"What brands/colors/styles do you accept?"

We accept all sorts of binders and sports bras, regardless of size, color, or condition. Binders are not required to be new, but should still be serviceable and without signs of blood or other bodily fluid.
"Do you accept post-operative binders or surgical supplies?"

Yes, but binders should still be serviceable and without signs of blood or other bodily fluid. We do

not

accept any variety of surgical supplies, including gauze, bandages, scar creams, or wound care supplies.
"Do you accept boxers, underwear, or packers and prosthetics?"

Please do not send in any items (even if new/unopened) that are intended for direct contact with the genital area. These items will be thrown out. You may want to reach out to nearby LGBTQ+ centers to see if they are aware of local programs or opportunities for you to rehome items to someone who needs them.
"Will my contact information be shared with whoever receives my binder?"

No. We take protecting privacy very seriously.

Your contact information is collected so that we can reach out to you in the rare event there's an issue, but it will never be forwarded to the recipient (or anyone else.)
"Can I include stickers, snacks, gift cards, pins, or add-ons with my binder?"

You may include notes of support, stickers, or small pins to accompany your donation so long as they are small, appropriate for all ages, and do not significantly affect the weight of the package. Please do not send any sort of food or perishable items, or items

prohibited by the USPS

. Please do not include gift cards or cash for the binder recipient as many of our binders are shipped internationally and the gift may not be as meaningful in another country.
"Can I include multiple binders in a single package?"

Yes. In fact, it's cheaper to put them all in a single box if you have multiple binders to ship. There is no need to mail each garment separately.
"Can I include a cash or check for Point of Pride with my garment donation?"

Yes. Please place in a small envelope inside the package and clearly label it "POINT OF PRIDE DONATION." Thank you for supporting our mission!
"Will you let me know when you received my donation?"

Unfortunately, no; in general, due to the volume of donations we receive, our volunteer-operated team is not able to confirm every donation. When mailing your donations, you may request a tracking number from USPS so that you can ensure that the package is delivered to us. (We make exceptions for folks seeking receipts for tax purposes. Please contact us before mailing your donations. Thanks!)
"Will you reimburse me for the cost of postage?"

Unfortunately, our limited financial resources do not allow us to reimburse donors the expense of donating their binders. Single binders in a small package typically cost around $4.00 to mail. Larger donations may be more cost effective to use a flat-rate shipping box. If you have a large shipment (25+ binders) and need help finding the most cost-effective donation method, please

contact us

.