Electrolysis Support Fund
The Electrolysis Support Fund provides financial assistance towards permanent hair removal services (including electrolysis and laser hair removal) for trans femme folks who cannot otherwise afford them.
Requirements
We have very few requirements in an effort to be as inclusive as possible:
You must identify as transgender and on the feminine spectrum (this program supports AMAB trans people including MTF, trans femme, and non-binary identities.)
You are seeking hair removal on your face, neck, or on an area of your body in preparation for bottom surgery.
You have financial need that prevents you from affording hair removal services.
You are 18 years old or older, or have consent from your parents and/or hair removal providers.
You live in the United States.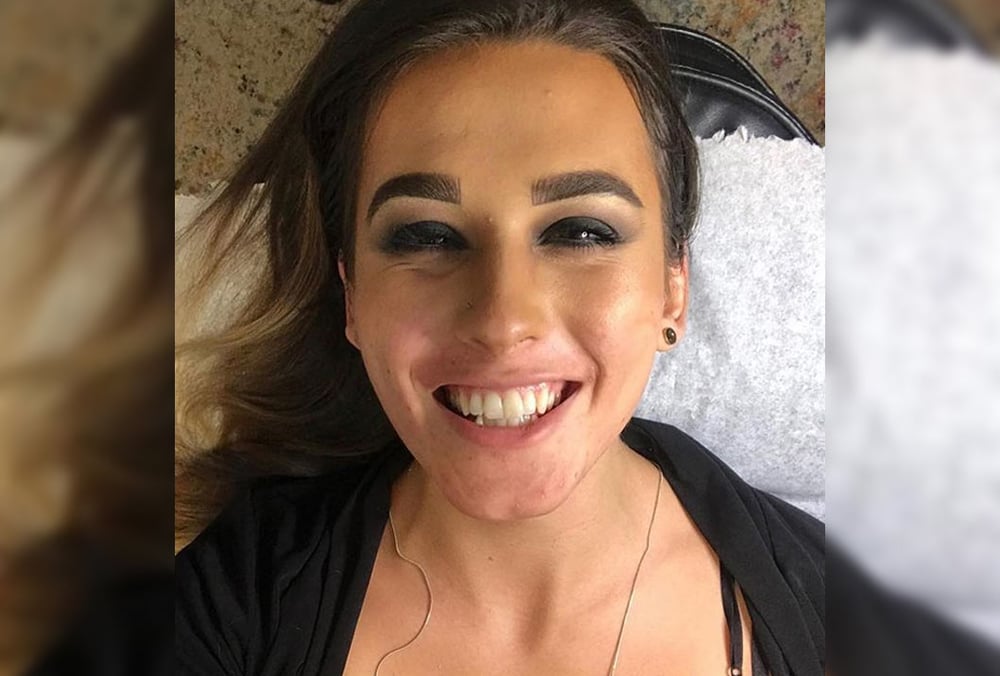 Self-Assessment
This program is intended to help trans folks who otherwise can not afford hair removal. We ask that you consider your access to healthcare before applying for this grant. Here are some questions to consider:
Are you able to pay for hair removal services out of pocket?
Do you identify as white, or do you experience white/light-skinned privilege?
If you answered YES to these questions, you may consider making space for our trans siblings who mostly answered NO. (Even if you answer YES to most or all of these questions, you are still eligible to apply.)
Application Process
Please note: as of 2022, our application periods have changed. They are:
Winter:

January 1 – February 28 (11:59pm EST)
Spring:

April 1 – May 31 (11:59pm EST)
Applications are only considered during the time you apply, and are not rolled over to our next period. Therefore, you are welcome to submit an application once each application period.
All applications must be submitted online via the form on this page.
Carefully read this page, especially our Frequently Asked Questions section.
Submit your application via the Google form at the bottom of this page.
Once the application period ends, our Board of Directors and team of Community Grantmaking Fellows (trained volunteers) evaluate each and every application received. This process is necessarily difficult and time-intensive, so thank you for your patience!
If you are selected as a recipient, you will be contacted via email regarding next steps. Grants are $1,000 per recipient, and will be paid directly to your electrologist or laser hair removal provider.
If you are not selected as a recipient, we will notify you via email, and you are welcome to apply again for our next application cycle. (Your application is not stored and will not roll over. Review our Privacy Policy.)
FAQs
"Can I apply if I'm not 18 years old?"
Yes, but only if you have consent from your guardian(s) and a chosen electrologist. Please note that you have consent in the written responses of your application. If you are selected as a finalist, we will contact you to request signed documentation from your guardian(s) and electrologist.
"Can I apply if I've already had, or am currently having, hair removal sessions?"
Yes. Please note this information in your application.
"Can I apply if I'm seeking hair removal on an area other than my face, neck, or in preparation for surgery?"
Unfortunately, no. This program only covers support for hair removal services on the face and neck, or areas in preparation for a gender-affirming surgery (often bottom surgery.)
"Can I apply if I'm a trans masculine person?"
Unfortunately, no. At this time, our program only accepts applications from trans people assigned male at birth, including MTF, trans femme, non-binary, and other non-cis identities.
"When will I receive a response about my application?"
You will receive an email from an "@pointofpride.org" account about 2 months from when the application cycle ends. (Please check your spam folder and the quota limit on your inbox to make sure it hasn't been filtered or bounced back. You may need to search for email accounts that end in "@pointofpride.org" or update your settings to allow emails from "@pointofpride.org" accounts.)
"When are recipients selected?"
Typically, recipients are selected and announced about 3-4 months from when the application cycle ends. We are a volunteer-operated non-profit, so sometimes it can take longer as we process the high volume of applications. We appreciate your patience!
"I have questions about hair removal. Where can I learn more?"
"I've missed the application window deadline. Can I submit a late application?"
Unfortunately, no. Please apply during our next application cycle.
"Can I apply this cycle if I have applied in the past?"
Yes, you are welcome to submit an application every cycle.
"Can I submit an application on behalf of someone else?"
We recognize there may be barriers that prevent someone from submitting an application on their own without help. You may submit an application on behalf of someone else only if you are working directly with the applicant and clearly reference their involvement in completing the application. (For example, if you are providing technological support, language translation, or other assistance on behalf of the applicant, please note your role and that the applicant is still the primary author of their responses.) However, you may not submit an application without the applicant's involvement. (For example, applying for a loved one without their knowledge.) While we understand the desire to surprise someone with a grant, our process builds on the fundamental idea that trans people are our own best advocates: we want to ensure that this belief is reflected throughout the application process.
Get started
Meet our Past Recipients
To date, we have awarded over $38,000 in financial assistance.