When you volunteer with Point of Pride, you take an active role in bringing about meaningful, enduring change right in your own community.
If you want to share a passion, develop a skill, or just meet new friends, consider volunteering your time with Point of Pride.
We have opportunities for everyone, regardless of where you live or how much time you have to give.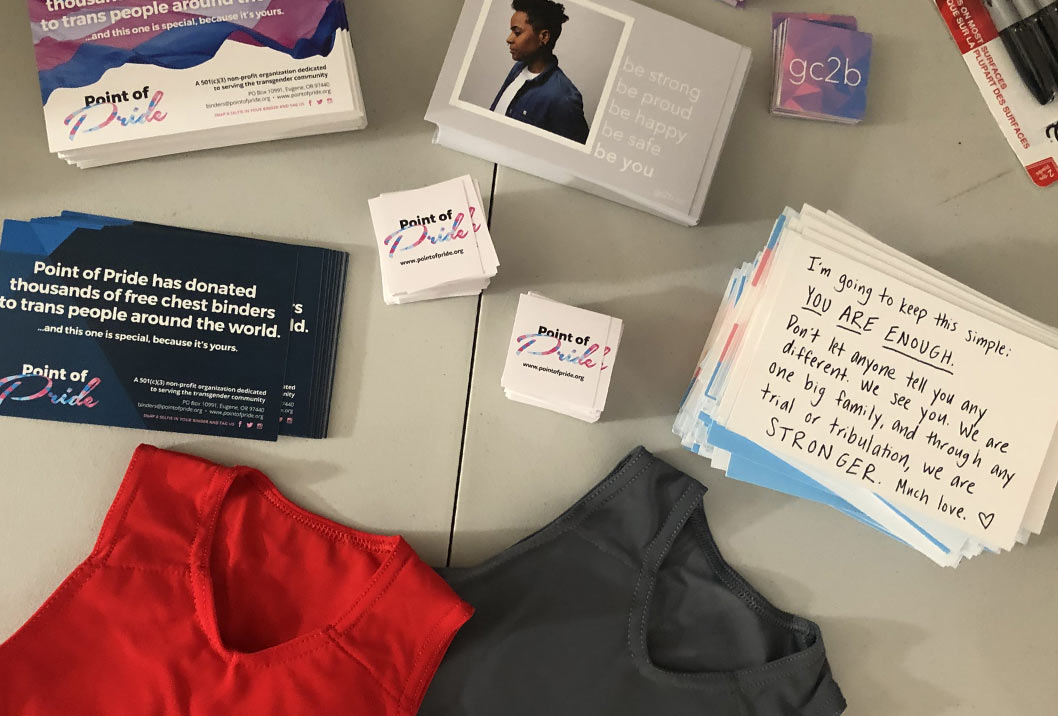 Letter writing
With every free chest binder or pair of free trans femme shapewear that Point of Pride donates, we include a handwritten, affirming note of support. These notes have a huge impact on the folks who receive them, and we are always in short supply. No sign-up necessary! You can start writing cards right away.
Fundraising
As a volunteer-operated 501(c)(3) non-profit, we rely on the donations and fundraising of community members and allies. All fundraisers –– big and small –– support our mission, with 96¢ of every $1 raised going straight to our programs and services.
Community Grantmaking Fellowship
Community Grantmaking Fellows (CGFs) are trained volunteers who review applications for financial support programs. Together, CGFs and our Board of Directors carefully evaluate every single written application. CGFs keep our processes fair, equitable, and timely for our applicants and recipients, while providing valuable input along the way.
Want to give back in another way?
Submit a volunteer application to be notified of future volunteer opportunities both online and at in-person LGBTQ events. Thank you for your interest!