Additional 2017 Annual Trans Surgery Fund Recipient: Congrats, Gabe!
Thanks to a generous donation from Dr. Medalie, we have secured an additional $2000 in support for another trans person in need of gender-affirming surgery!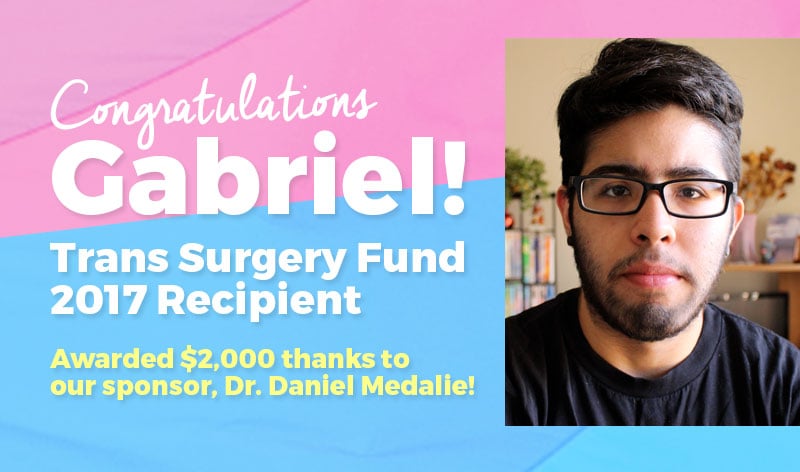 We are proud to announce an additional recipient of the 2017 Point of Pride Annual Transgender Surgery Fund, Gabriel!
Congratulations to Gabriel R. from New York, who thanks to a generous sponsorship from Dr. Daniel Medalie will receive $2,000 towards their gender-affirming surgery, which they plan to have this summer!
For the 2017 cycle, we received 477 applications. Each and every applicant was so deserving of help — and we look forward to the day we all have access to this important care. Ultimately, we made some extremely difficult choices to narrow down to five finalists, and ultimately awarded $9,000 to two recipients, Armaan and Caden.
So when Dr. Daniel Medalie, a leading trans surgeon who specializes in trans masc top surgeries, reached out to us with this generous support of $2,000, we were so excited to provide support for another trans person who otherwise could not afford or obtain this life-changing procedure. We turned to our runners-up to connect Dr. Medalie with Gabriel.
Gabriel's application, like so many others, really stood out to us, but we were moved by how they described the feelings of dysphoria they still experience in waves, and how they found a "chosen family" online through forums and their YouTube channel when they did not get support from their parents. Gabe also shared their financial hardship and lack of trans-related coverage by insurance, as well as how they hope to give back even more to the community as a Latino non-binary trans person.
Throughout the year, the team at Point of Pride will continuously be trying to pair more trans folks in need with funding opportunities. Stay tuned!
We will accept applications for the 2018 cycle beginning November 1, 2017. Learn more about the program.
To our sponsors, donors, volunteers and supporters: thank you so much for your generosity in your donations, time, and talent to make this all possible. We cannot do it without you. If you'd like to make a contribution to support this life-changing program, please consider chipping in $10.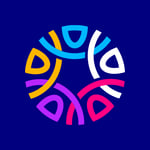 Written by Point of Pride
Point of Pride provides financial aid and direct support to trans folks in need of health and wellness care.