An Interview with Shay, 2015 Surgery Fund Recipient
We asked our 2015 Annual Surgery Fund winner, Shay, a few questions about what access to surgery means for him.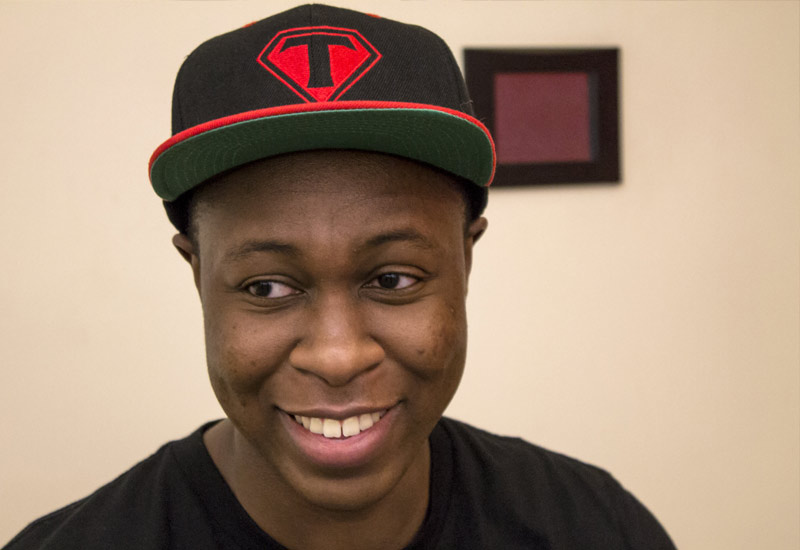 Note: Before Point of Pride was founded in 2016, our Annual Trans Surgery Fund was part of Point 5cc. This article was originally published via Point 5cc in 2015.
We asked our 2015 Annual Surgery Fund winner, Shay, a few questions about what access to surgery means for him.
He shared some personal thoughts on feeling comfortable, body dysphoria, and his support system. He also offered some first-hand tips and advice for all trans folks saving for a gender-confirming surgery.
1. How did you hear about the Surgery Fund?
"I saw an announcement on Instagram account and I decided to go ahead and give the application a shot!"
2. What where your feelings when you heard you were the chosen applicant?
"I had a mixed bag of emotions. At first I was excited and relieved because receiving the fund took a huge weight off of my shoulders. I can cut back on my hours at work to focus on school for the rest of the semester. Then, when I got over my initial excitement, I remembered how many people could not be funded. Even though they needed the money just as much as I did. I am more than grateful to be the recipient this year but, I hope that sometime in the near future, our procedures will be more accessible for those who need them and covered by all health care insurance providers."
3. What do you think will change about your life after your top surgery?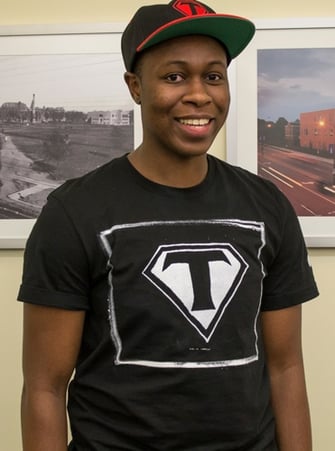 "My level of confidence! Wearing clothes I like makes me feel great, but I've found myself wearing things that would best conceal my chest or show my binder too much, which often times didn't align with things I liked wearing. I know my clothes will fit so much better after surgery and I can start wearing things that I've always wanted to wear but didn't feel comfortable in. Including, but not limited to, scandalously low cut V-neck tees. I might also go the complete opposite direction and it might be a struggle to get me to wear a shirt at all!"
4. Who or what are you the most thankful for during this big change in your life?
"I am the most thankful for the support system I have in place. My mother, partner, best friend, and everyone who has helped me to this point and will be there for me after I get back from surgery.
Some of my friends have even offered to clean my bathroom when I get back because I won't be able to! (Where do I find friends like this?!) I am also thankful for all the opportunities that I have had in my life that have allowed me to save for surgery. Last, but not at all least, a huge thank you to Aydian, Point 5cc, and all the people who contributed to the surgery fund this year."
5. What is the biggest obstacle in your life because of your dysphoria?
"One of the biggest obstacles I've faced because of my dysphoria is just getting out and doing things that I want to do. If I'm having a bad body image day, it influences the likelihood that I would choose to stay home instead of going out with friends or my partner. I will be doing a lot more things knowing that all I have to do is throw on a shirt and go. No worrying about how long I'll be out and about binding that day and when I'll be back home to get out of it!"
6. What piece of advice would you share with someone trying to save for top surgery right now?
Travel/Airfare
"When setting up arrangements for your surgery (places to stay, plane tickets, rental cars/transportation) if you're traveling by plane, it's helpful to look well in advance at the time of year that you're going and take holidays into consideration. Of course, if those times are more convenient for you, by all means go for it. If you aren't committed to those dates, it may be helpful to avoid them. The time of year as well as what day you leave and come back can make a huge difference. It's cheaper to leave and come back on weekdays like Tuesday, Wednesday, and Thursday, than it is to leave and/or come back on Monday, Friday and weekends. Switching my arrival flight from a Monday to a Tuesday saved me $175 each ticket!"
Hotel/Lodging
"As for places to stay I used the site airbnb.com to rent a place as opposed to staying in a hotel. There are a couple other sites like this but I chose to go with them. How it works is you can rent anything from a room, apartment, or house from someone who typically travels a lot for work, they own more than one home, or something similar. Sometimes hotels put rooms that are left over on the site at a discounted rate. But I'm renting an entire house close to the hospital I'm going to for $85 a day, cheaper than any hotel in that area (especially over spring break when I'm going)! I'd highly recommend it."
Transportation
"As for transportation, look ahead of time for public transportation routes, fares, and things like that if you don't plan on renting a car/traveling around the area much post op. I rented a car, mostly because I didn't want to navigate the area on whatever pills I'll be on post op! I used the service relay rides, it works similarly to airbnb where you can rent a car from a person and arrange pickup and drop off options. It's also a lot cheaper than renting from a company or the airport rental booths."
General Suggestions
"Try reaching out to your support network. Friends and family could help you out when it comes to saving money on food or going out. I didn't want to stay away from social events for the time that I was saving but I knew I had to limit myself. I had friends offer to buy me food or pay for my ticket to something because they wanted me to go out with them but they knew I was saving for surgery. General budgeting is a great idea, I had to do a lot of this! Strict lists for grocery shopping and other living expenses helped me save a great deal. If you're good at something like writing, enter local contests! If you're into social media, I know there have been small LGBT clothing companies that are willing to support someone by giving a small portion of the money they make off of their products to someone's personal fund. So reaching out to them could prove to be beneficial.
To help raise money for surgery, making a fund for yourself if you are able to and sharing it on social media with your personal networks could work as well. Some friends and I made a GoFundme for my best friend last year and our school is pretty liberal so it spread quickly and made about $4,000 for his surgery.
I hope these tips are helpful, and to everyone: good luck with your saving!"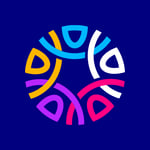 Written by Point of Pride
Point of Pride provides financial aid and direct support to trans folks in need of health and wellness care.