Announcing Two More Recipients of the HRT Access Fund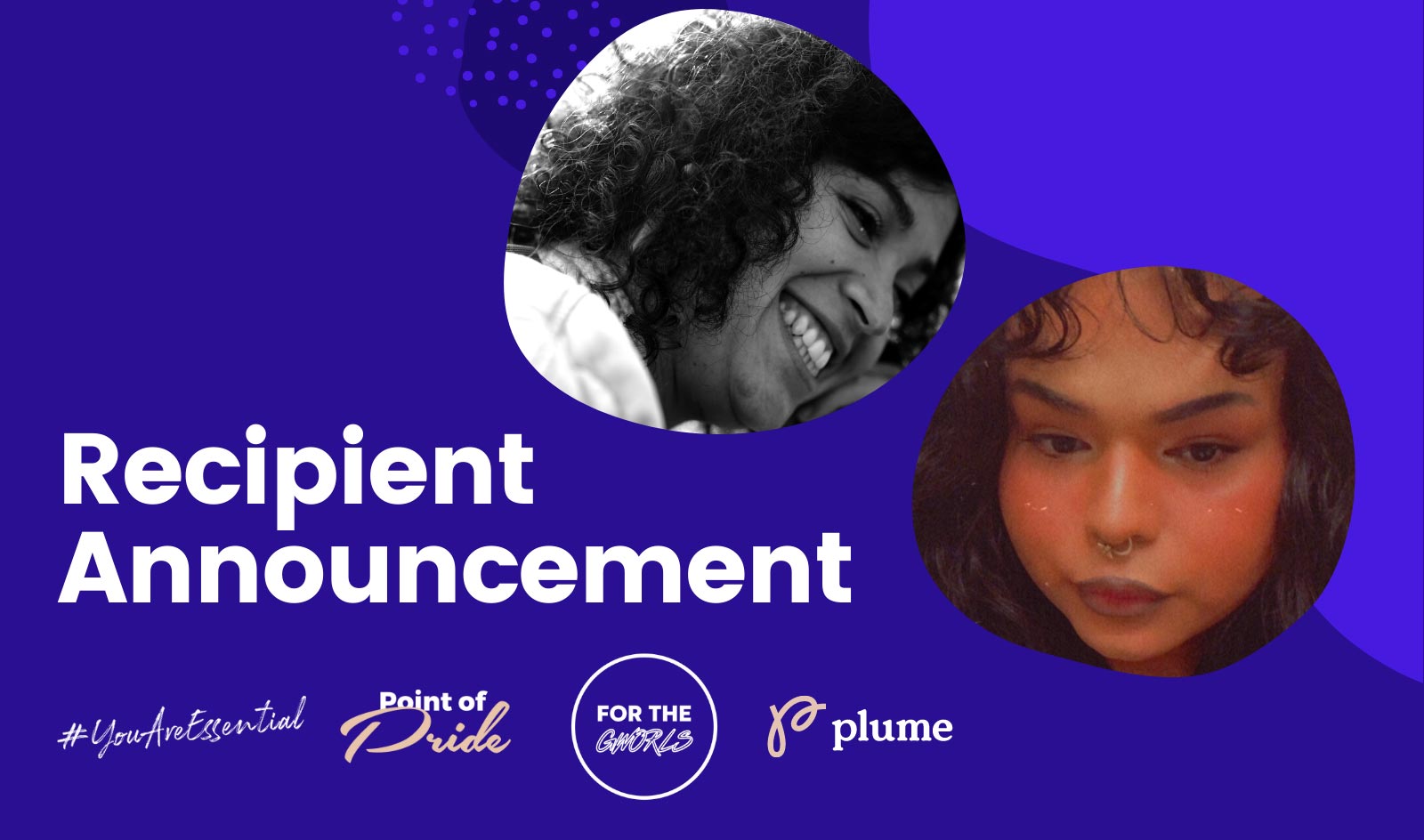 We're proud to announce additional recipients of the HRT Access Fund.
Earlier this year, we announced the first-ever recipients of the HRT Access Fund. In partnership with other leading trans-founded and trans-led organizations – Plume, YouAreEssential, and For The Gworls – we provided 23 recipients access to life-changing healthcare for an entire year. Read the press release.
Thanks to the generous support of our donors, we had the resources to award funding to two additional recipients, Rei and Jade!
Rei V.
Rei is an indigenous woman residing in the south. She works in reprodutive rights advocacy, and dreams to work in law. Rei is excited to start this journey and plans to enjoy the ride.
Jade M.
Jade is a migrant transfemme from Cuquio, Jalisco. Jade was raised in Milwaukee, WI, & exists now on unceded Chochenyo, Ohlone land (Oakland, CA). She has been experiencing housing and employment insecurity through the COVID epidemic. Currently an asylum applicant and an aspiring printmaker, she shares of the inaccess and deep uncertainty navigating life as an immigrant & trans person: "Keeping true to who I am, has been the most powerful conduit in my life. But the upkeep I face to fulfill my gender expression is both an echoing celebration and taxing reality on my journey." Jade feels honored and blessed to have this financial assistance uplift her.
We are currently reviewing applications for the 2021 HRT Access Fund cycle. Stay tuned as we announce updates and recipients later this year!
If you'd like to support this work, you may donate to our fundraiser or host your own fundraiser. If you or someone you know is interested in applying for support, please visit our program's webpage to learn more.