Meet Alexander, 2020 Annual Transgender Surgery Fund Recipient!
Congratulations to Alexander K. from Ohio, who has been awarded $5,000 towards his gender-affirming surgery!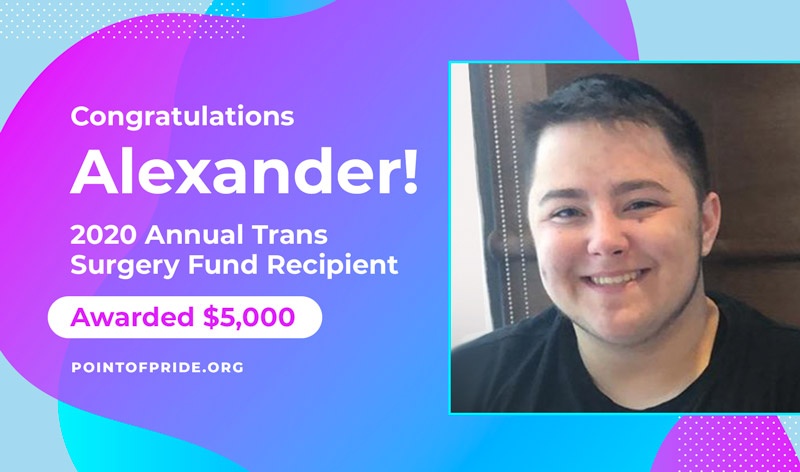 Congratulations to
Alexander K. from Ohio, who has been awarded $5,000

towards his gender-affirming surgery!

Alexander is a 23-year-old trans man from Ohio seeking top surgery. He works full time as a Store Manager at a retail store, where he often logs overtime to ensure that his store is running smoothly. The long hours and environment make taking breaks from binding nearly impossible. After a trip to the emergency room for chest pains, he was diagnosed with chronic costochondritis — "an inflammatory disease that causes swelling around the ribs, heart, and chest wall, making it hard to breathe."

For years, he's worked hard to get out of debt and save for care. After losing his second job, however, he felt like surgery was getting further and further away.

Alexander loves reading, cooking, soccer, being active, hiking, swimming, and says, "You name it, I probably enjoy it, (even eating Brussel sprouts)." He thrives on social justice and learning about the law. Since his retail location has stayed open during the global pandemic, Alexander has been focused on supporting his staff and providing a safe and positive working environment even with everything going on.

Alexander plans to have surgery Dr. Daniel Medalie of Cleveland Plastic Surgery in the coming months. Dr. Medalie has been a proud and generous sponsor of Point of Pride's Annual Trans Surgery Fund since 2017, and we are so grateful for his continued support.

Stay tuned for updates!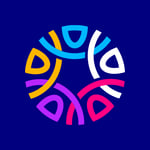 Written by Point of Pride
Point of Pride provides financial aid and direct support to trans folks in need of health and wellness care.