Meet Andi, 2023 Annual Trans Surgery Fund Recipient
Congratulations to Andi, who has been awarded $24,000 towards her gender-affirming surgery!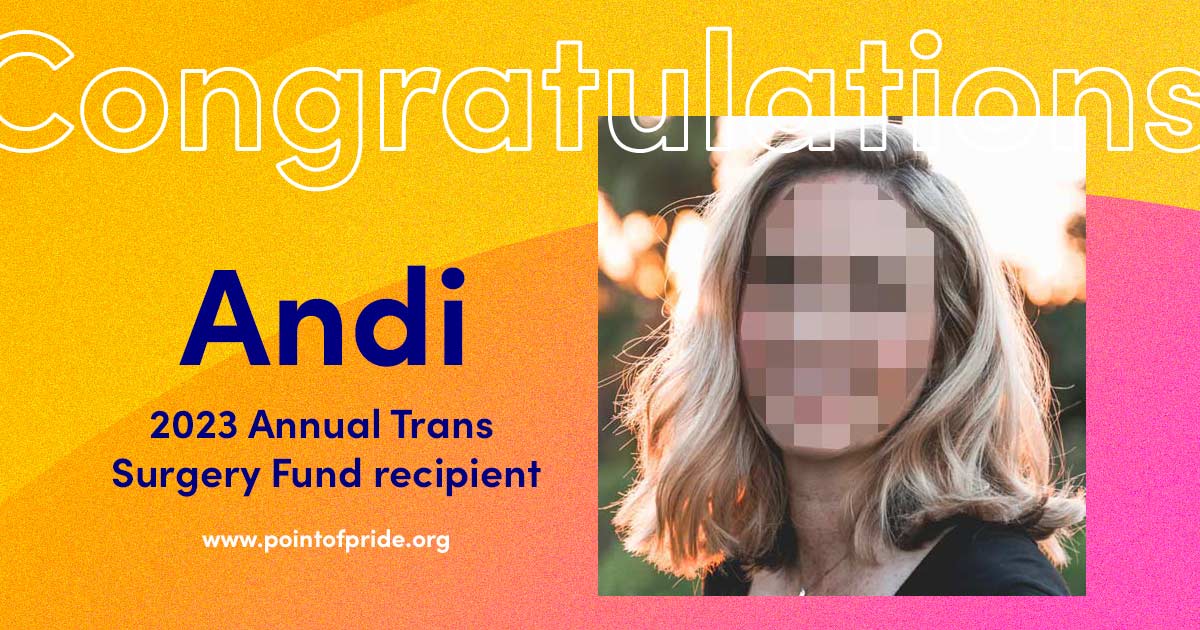 Congratulations to Andi, who has been awarded $24,000 towards her gender-affirming surgery!
Andi (she/her) is a 28-year-old disabled trans woman seeking facial feminization surgery. Throughout her live, she has faced numerous financial obstacles, experienced houselessness four times in her life (twice before COVID-19 lockdown and twice during.) In addition, she has routinely been faced with difficulties accessing trans-affirming healthcare through her insurance, and has repeatedly tried fundraising that never succeeded. This has only added to the stress of her financial situation and gender dysphoria.
Andi is an active part of her community and helps others find resources for trans care, employment, labor, mental health, and housing issues. She also is involved in the body modification, piercing, and body jewelry communities, which she credits as what allowed her to regain her bodily autonomy and start seeing her true-self. She loves to share this magic with others and help them embrace their unique selves.
She can not wait for life post-op. She is excited to perceive herself and be perceived as her true self by others, and worry less about her safety. She dreams for the day where she doesn't need an overtly-feminine outfit or makeup to feel comfortable, happy, and confident.
Thanks to his generous sponsorship of our program, Andi will have surgery with Dr. Alexander Facque at the Gender Confirmation Center in the coming months. The Gender Confirmation Center has been a proud sponsor with Point of Pride's Annual Trans Surgery Fund since 2018, and we are so grateful for the work Dr. Facque does to provide gender-affirming surgeries for the trans, non-binary, and gender-diverse community.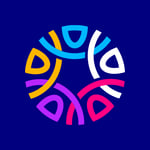 Written by Point of Pride
Point of Pride provides financial aid and direct support to trans folks in need of health and wellness care.