Meet Blake, 2021 Annual Transgender Surgery Fund Recipient!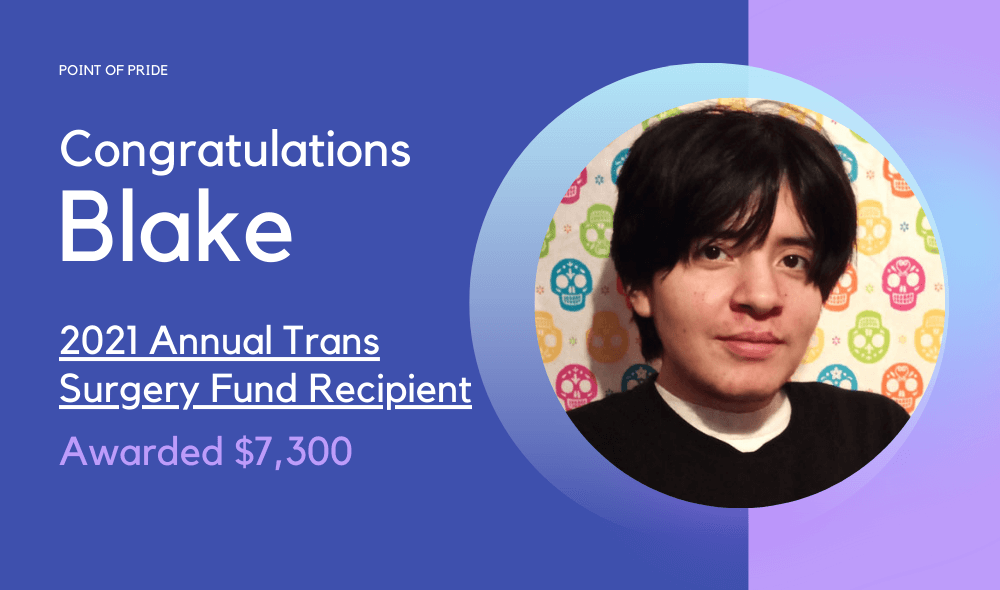 Congratulations to Blake A. from Illinois who has been awarded $7,300 towards his gender-affirming surgery!
Blake is a 20-year-old Latino trans man and immigrant currently seeking top surgery. At this moment, he cannot yet work, apply for healthcare or government aid, or obtain a credit card, which has made obtaining his surgery impossible.
Blake is a university student on a partial scholarship. Any money that Blake has been able to earn has gone towards his tuition, or supporting his mom and family. There's never been enough left to save towards the care he needs. "This has made life difficult. I had to learn to live with even less than what I already had."
Blake has been described as a creative and curious person. He enjoys solving mathematical problems, learning how to program, and managing creative projects during his spare time. Blake also enjoys working on projects with other LGBTQ+ members of the community and he finds creating art a great way to express his story.Blake knows that top surgery will be a major milestone for him and that he will gain a newfound confidence. This surgery will help him resolve some of his dysphoria, and as a result, he will be more willing to open up to others. Blake is working towards a degree in Computer Science and hopes to one day publish his own video games and creative projects.