Meet Brandon, 2019 Annual Transgender Surgery Fund Recipient!
Congratulations to Brandon C. from Idaho, who has been awarded $9,000 towards his gender-affirming surgery!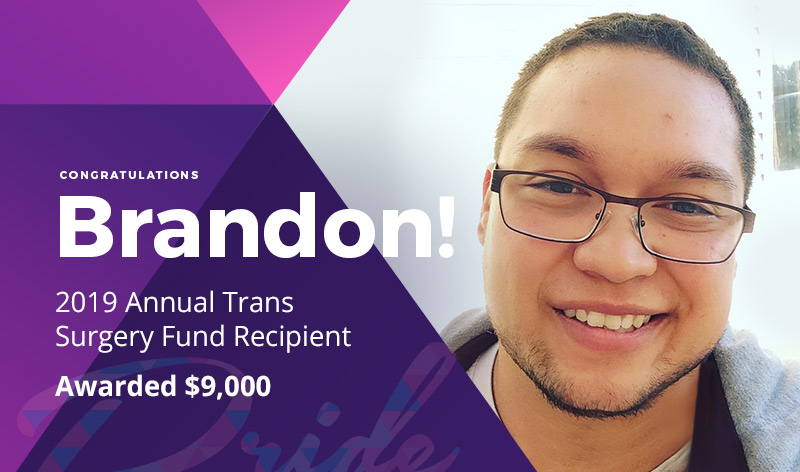 Congratulations to
Brandon C. from Idaho, who has been awarded $9,000

towards his gender-affirming surgery!

Brandon is a 24-year-old trans man of color from Idaho. Twice in the past, he has tried to save for his top surgery, but medical issues for himself or his wife meant they had to use up that savings. On top of that, his current insurance provider through his employer explicitly refuses to cover transgender-related care.

Brandon shared just how much receiving top surgery meant to him. Because Brandon's job is very physical and requires him to wear a heavy uniform, binding has become incredibly uncomfortable. He says, "I dress down for work every day. I've gotten around the embarrassing parts of doing this, but it would bring less anxiety if I had top surgery and dressed down like everyone else. My uniform gets extremely hot [when also wearing a binder] because it's made of recyclable materials."

As an adaptive athlete, having top surgery (and no longer needing to wear a binder) would allow him to get back into the sports and activities he loves more freely, such as rock climbing and white-water rafting. "I feel that top surgery would help shed some weight that I carry with my dysphoria. I want to be an athlete, but find it hard to be active in a binder. I've tried different sizes, but the most comfortable ones show off my breasts the most."

In addition to being involved in the LGBTQ community, Brandon is an amputee and also volunteers his time and services to non-profit groups that support wounded veterans and other adaptive athletes. He's currently working with another trans person to set up a housing program for homeless trans people in his local area and dreams of being able to give back to others in other ways in the future, once surgery is behind him.

Brandon plans to have surgery in the coming months. Stay tuned for updates!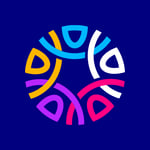 Written by Point of Pride
Point of Pride provides financial aid and direct support to trans folks in need of health and wellness care.