Meet Braxton, 2019 Annual Transgender Surgery Fund Recipient!
Congratulations to Braxton F. from Kentucky, who has been awarded $6,500 towards his gender-affirming surgery!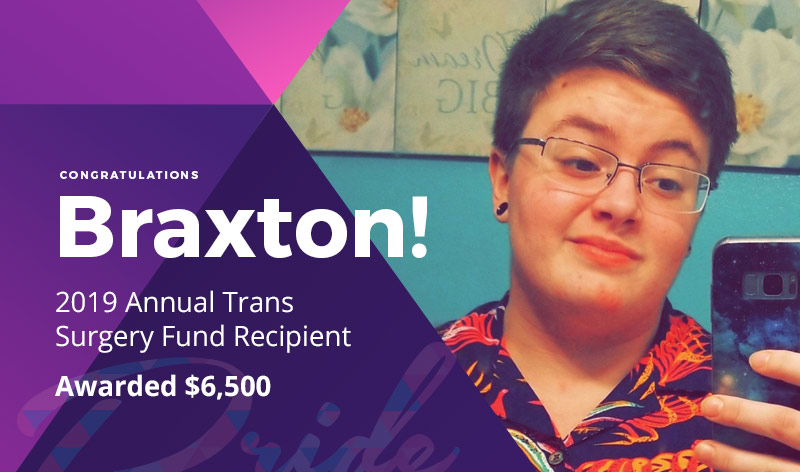 Congratulations to
Braxton F. from Kentucky, who has been awarded $6,500

towards his gender-affirming surgery!

Braxton is a 20-year-old trans man from Kentucky. For the last year, he has been working two jobs, 7 days a week, in order to raise money towards surgery. Braxton has severe asthma, and one of those jobs requires Braxton to stand for 12+ hours at a time – combined, these factors make it very physically demanding to wear a binder. He writes, "It's so hard being a man with a DDD bra size. I always keep my rescue inhaler and a pair of folding scissors with me. I've almost lost a lung in the past due to asthma, and a binder is the worst thing for you to have on during an attack."

Braxton shared just how much receiving top surgery meant to him. He is frequently misgendered and worries about his safety when at work, in mens' restrooms, or in public. He shares, "My chest is a dead giveaway [that I am a trans man.] Having surgery will give me a new found courage I've worked so hard to achieve. It's my final step to being who I truly am. My body will finally match my mind."

Despite challenges in his life, including homelessness/housing insecurity and a lack of family support, Braxton is optimistic and proud of his trans identity. In the past, he's volunteered for social justice causes and supported the Deaf community as a sign language volunteer. Once he's had top surgery, he hopes to return to volunteering. Post-op, Braxton plans to go back to college to become a wildlife veterinarian.

Dr. Scott Mosser and the team at the Gender Confirmation Center have generously signed on as sponsors of the 2019 Annual Transgender Surgery Fund program by providing Braxton with up to $6,500 towards his surgery.

Braxton plans to have surgery with Dr. Mosser in the coming months. Stay tuned for updates!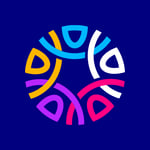 Written by Point of Pride
Point of Pride provides financial aid and direct support to trans folks in need of health and wellness care.