Meet Dayna, 2021 Annual Transgender Surgery Fund Recipient!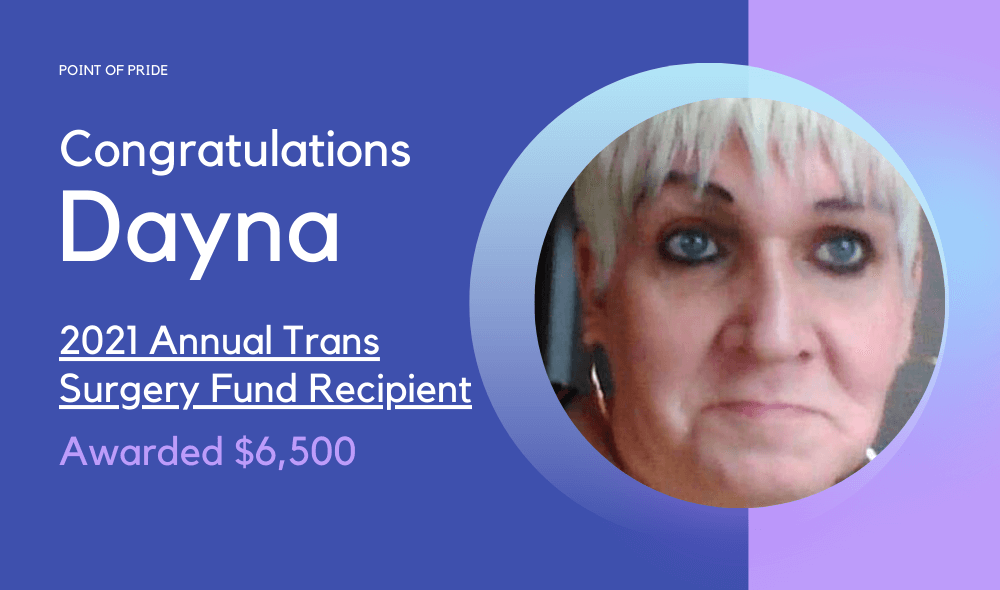 Congratulations to Dayna W. from Maryland who has been awarded $6,500 towards her gender-affirming surgery!
Dayna is a 62-year-old disabled trans woman seeking breast augmentation surgery. She lives with significant financial challenges: due to the high cost of her medications, she is barely able to make ends meet on her current SSDI income. In the past, Dayna also dealt with housing insecurity.
In her application, Dayna shared, "I need to see a surgeon that is in Maryland, but none of them [accept my health insurance plan.] Being disabled, using a cane, and having little money, I wouldn't be able to travel to another provider."
After her surgery was denied by her health insurance, Dayna turned to GoFundMe and other fundraising avenues, but still was unable to afford the care she needs. As a result, she's felt "simply incomplete."
Dayna is an active member in her community, helping homebound seniors by bringing them food twice a week. She is excited for post-op life, and to have that sense of completeness that has been missing. She shared, "I'm excited to just wear a tank top, to be able to walk around with confidence, and without shame. I didn't think I'd live as long as I have, and I just want to live to be the beautiful and fabulous self I know myself to be."