Meet Declan, 2021 Annual Transgender Surgery Fund Recipient!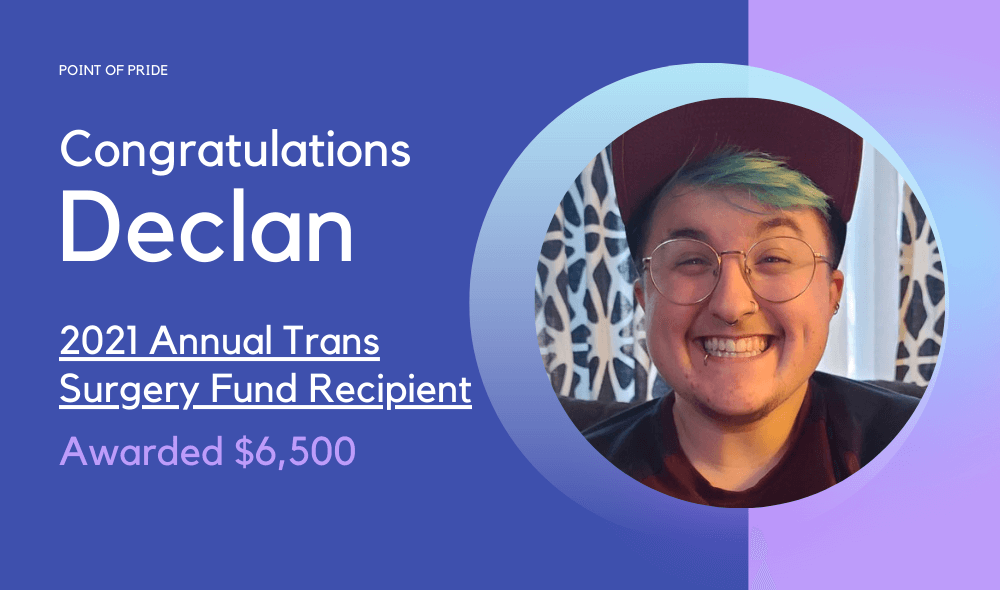 Congratulations to Declan Y. from Arkansas who has been awarded $6,500 towards his gender-affirming surgery!
Declan is a 24-year-old trans man currently seeking top surgery. Although he works full-time, he's barely scraping by in order to support himself. Declan deals with mental health challenges, and has had to discontinue therapy because of his finances.
Declan is currently on his parents' health insurance plan, but they will not allow him to use insurance for any trans-related care. He's been unable to afford his own insurance plan, but more importantly, all of the available options in his area explicitly exclude trans-related healthcare.
He writes, "Having this surgery will, quite simply but in no small way, change my life. My chest does not fit me. It's not mine. It's foreign and terrible. This surgery will free me. It will allow me to express my body in the way I was always supposed to. This surgery will give me the opportunity to take a huge step closer to my truest self."
Declan is an animal lover and enjoys meeting new people. He hopes to one day pursue a career that serves LGBTQ community, possibly by becoming a high school teacher and advocating for LGBTQ+ students, or by embracing his other passion of barbering and helping folks explore their self-expression through hair.
Declan plans to have surgery with Dr. Alexander Facque at the Gender Confirmation Center in the coming months. The Gender Confirmation Center has been a proud sponsor with Point of Pride's Annual Trans Surgery Fund since 2018, and we are so grateful for the work Dr. Facque does to provide gender-affirming surgeries for the trans, non-binary, and gender-diverse community.