Meet Kalen, 2019 Annual Transgender Surgery Fund Recipient!
Congratulations to Kalen M. from Indiana, who has been awarded $8,000 towards his gender-affirming surgery!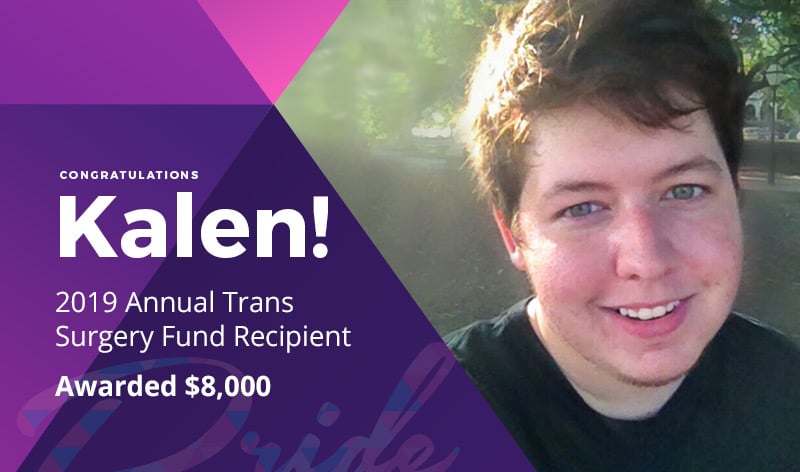 Congratulations to
Kalen M. from Indiana, who has been awarded $8,000

towards his gender-affirming surgery!

Kalen is a 27-year-old trans man from Indiana who is seeking both top surgery and hysterectomy. He and his wife are new parents who got hit with an unexpected curveball: when his wife was on bedrest, his existing savings was used to keep the family afloat. In addition, Kalen is living with a chronic respiratory illness, and lacks health insurance. The older Kalen gets, the harder it will be for his body to undergo anesthesia, so time is also of the essence in getting the gender-affirming care he needs.

Kalen is currently working full-time at a clinic for children on the autism spectrum and is also in school to one day become a gender therapist. Receiving surgery is also very meaningful to his personal and professional goals: "Dysphoria is crippling, and I keep putting off graduation because I don't want to see a diploma with my birth name. In my state of Indiana, you have to be post-op to change your gender markers and name."
Kalen in his own words
Walk us through a day in your shoes: how will having this surgery directly impact your day-to-day life?
"My crippling dysphoria has an unfortunate side effect: dissociation. I have not been able to feel a connection to my body since I entered puberty, and I go through the motions every day feeling like I'm in a dream. I've gone to therapy and have tried everything from mindfulness to detransitioning (the latter in a frantic and desperate attempt suggested by a therapist to "accept myself as I am"), but I cannot seem to shake the disconnect from the world when I experience it through a female body that doesn't quite feel mine.
I struggle with feeling like I'm not fully present for my daughter's life because I spend so much time being anxious about things like whether she'll call me "mom" or "dad" and if I'll be able to take her swimming or to father-daughter dances at school someday.
I dream of looking in a mirror and recognizing the person I see, and I can't wait for a day when I wake up without anxiety and can go out into the world proud of who I am without fear. I am trying so hard to give myself the peace I deserve, but I desperately need to make my body a home. Gender affirming surgery won't change who I am, but maybe it will let the world see and love him as much as I'm trying to every day; that would be life-saving and life-changing for me."
Each of us is more just than our trans identity. What other characteristics make you who you are?
"I'm working on a degree to become a gender therapist to help kids like me because no one took me seriously or supported me when I came out, and it would have saved me a lot of heartache to have someone in my corner. I am an artist in my free time, and I would love to incorporate that into my practice because it is such a great means of self-expression when the world tries to keep us in a box. I love to draw portraits and paint. I sometimes do imagined portraits of trans people post-op so they can see themselves as they dream of looking, and that's my favorite work. Right now I work with kids with autism in an ABA clinic, and it may be the world's best job. I love my kiddos and do a lot of volunteer work for and with kids with autism in my community. I also do a lot of volunteer work with animals. I recently went vegan to help the environment and am working on making eco-friendly changes at my workplace (recycling, composting, etc). I like to write, and I would love to publish a book of poetry someday. My daughter is my whole world. I love being a dad, and I'm happiest when we're in the pool or just snuggling with her and reading."
Kalen plans to have surgery in the coming months. Stay tuned for updates!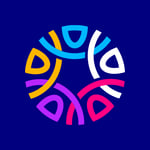 Written by Point of Pride
Point of Pride provides financial aid and direct support to trans folks in need of health and wellness care.