Meet Kelly, 2023 Annual Trans Surgery Fund Recipient
Congratulations to Kelly, who has been awarded $7,200 towards his gender-affirming surgery!
Congratulations to Kelly, who has been awarded
$12,000

towards his gender-affirming surgery!

Kelly (he/him) is a 37-year-old trans masculine person living in a state where trans-affirming care is scarce and difficult to access. For a long time, Kelly struggled to find the resources he needed, and encountered many obstacles in receiving care. "I felt like I was fighting an uphill battle."

In his free time, Kelly enjoys reading and writing. He is also a fan of sushi, kickboxing, and lifting weights. He shares, "Being transgender has not changed any of that. I am still the same person I have always been, with my own strengths and weaknesses, my own quirks and habits, and my own individuality. I hope that by being open and honest about my identity, I can help others understand that being transgender does not make me any less of a person."

Post-op, Kelly is most excited to live as he sees himself, and to feel a "new kind of freedom" going to the beach shirtless.

Kelly will have surgery with Dr. Sidhbh Gallagher and the Gallagher Center in the coming months. This year, we welcome The Gallagher Center as a proud sponsor of Point of Pride's Annual Trans Surgery Fund. We are so grateful for the work Dr. Gallagher does to provide gender-affirming surgeries for the trans, nonbinary, and gender-diverse community.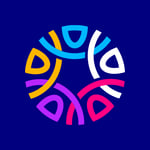 Written by Point of Pride
Point of Pride provides financial aid and direct support to trans folks in need of health and wellness care.