Meet Michael, 2018 Annual Transgender Surgery Fund Recipient!
Congratulations to Michael W. from Washington, who has been awarded $7,000 towards his gender-affirming surgery as part of Point of Pride's Annual Transgender Surgery Fund.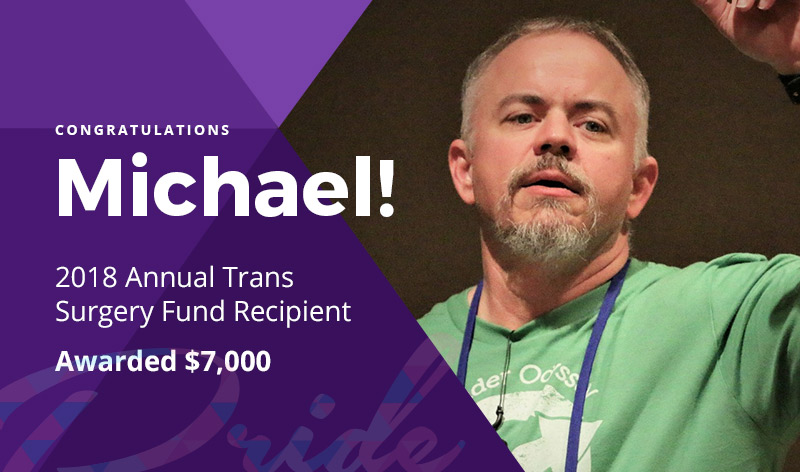 Congratulations to
Michael W.from Washington, who has been awarded $7,000

towards his gender-affirming surgery!

In his application, Michael moved us with his vulnerability and honesty: he shared he is living paycheck-to-paycheck and financially unstable due to past employment discrimination, and that he fears his age may make getting the care he needs to alleviate his dysphoria difficult in the future. We were most inspired by his decades-long commitment to serving the trans community: in addition to directing the Gender Odyssey conference, he has dedicated his life to educating providers, employers, students, and others on LGBTQ best practices in patient care, policy, and staff inclusion. Michael is battling for insurance coverage for two gender-affirming procedures, thigh masculinization and phalloplasty, and is currently pursuing an appeal.

Dr. Scott Mosser and the team at the Gender Confirmation Center were inspired as well, and generously signed on as sponsors of the Annual Transgender Surgery Fund program to provide Michael with a significant discount on his thigh masculinization procedure. Thanks to their contribution, Michael has been awarded $7,000 towards his surgery.

In addition to providing financial assistance to Michael, Point of Pride is covering the consultation fees to refer him to Transcend Legal, a non-profit organization of attorneys who specialize in working with trans clients to get the coverage they need.
Michael is hopeful to have his surgeries in the coming months. Stay tuned for updates!
Michael in His Own Words
Finalist Essay: 2017 was an impactful year for the transgender community, with increased visibility for trans issues and topics – health care, bathrooms, and the military, to name a few. How did 2017 affect your own personal journey as a trans person?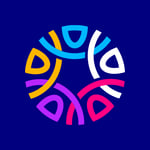 Written by Point of Pride
Point of Pride provides financial aid and direct support to trans folks in need of health and wellness care.