Meet Pluto, 2023 Annual Trans Surgery Fund Recipient
Congratulations to Pluto, who has been awarded $12,000 towards his gender-affirming surgery!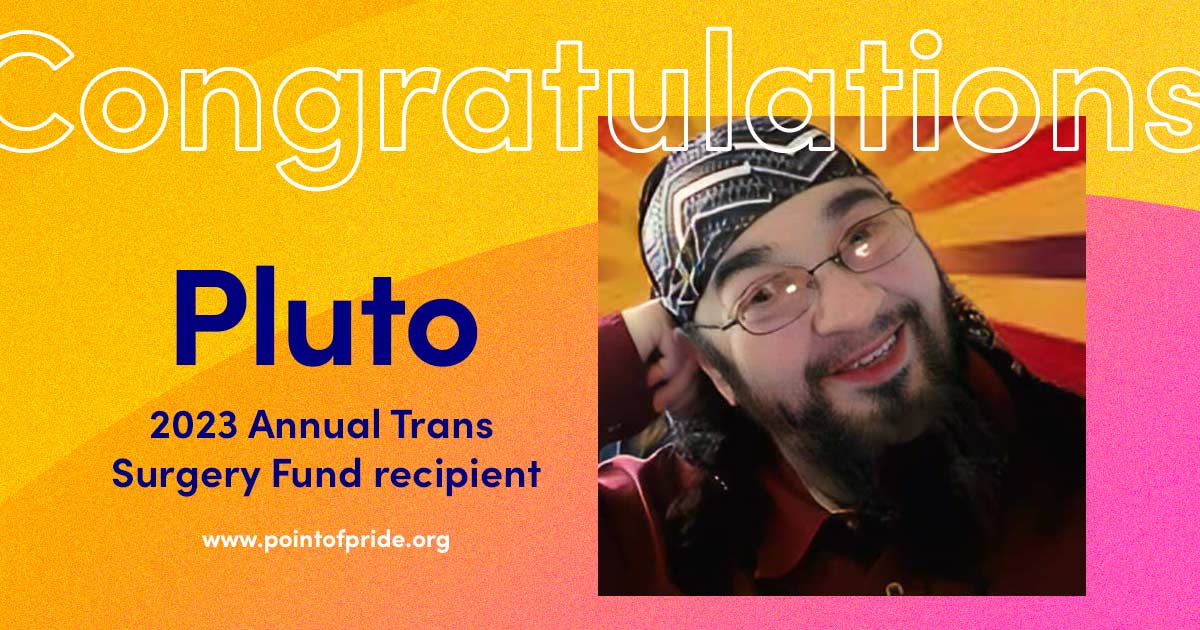 Congratulations to Pluto, who has been awarded $12,000 towards his gender-affirming surgery!
Pluto (he/him) is a 61-year-old legally blind trans and intersex person. Pluto is of Jewish and Native Arctic descent.
Pluto suffers the loss of vision and hearing from Retinitis Pigmentosa. He grew up at a time when being trans was not just deeply stigmatized, but illegal. Accessing care was difficult due to a lack of resources and transportation. Despite these obstacles, Pluto is listed on Wikipedia as the first known transgender/intersex person elected to political office in Indiana. Today, Pluto lives below the poverty line on disability, and is also the primary caregiver to a parent with dementia.
He is the Indiana state chair of a political party and an activist with United Activists of Ft Wayne, IN. He has shared the stage as a speaker with well-known activists, and proudly volunteered with the Red Cross, responding to local and national disasters including Hurricane Katrina. He was an activist during the AIDS crisis, helping support early victims. His photos of protests and activism in the Midwest are historical documents of the local movements.
Receiving gender-affirming healthcare will directly impact Pluto's life in many ways. He shares, "I have spent my entire life hiding my body, using my weight and clothing as a way to conceal the features that did not align with who I truly am." With this surgery, he will finally be able to fully embrace himself and live authentically. Surgery will have a positive impact on his mental health as well. Pluto has waited his entire life for this freedom, he is so grateful to those who have made it a reality.
Pluto plans to have surgery in the coming months. Stay tuned for updates!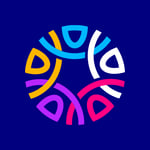 Written by Point of Pride
Point of Pride provides financial aid and direct support to trans folks in need of health and wellness care.