Meet River, 2019 Annual Transgender Surgery Fund Recipient!
Congratulations to River R. from Arizona, who has been awarded $6,500 towards his gender-affirming surgery!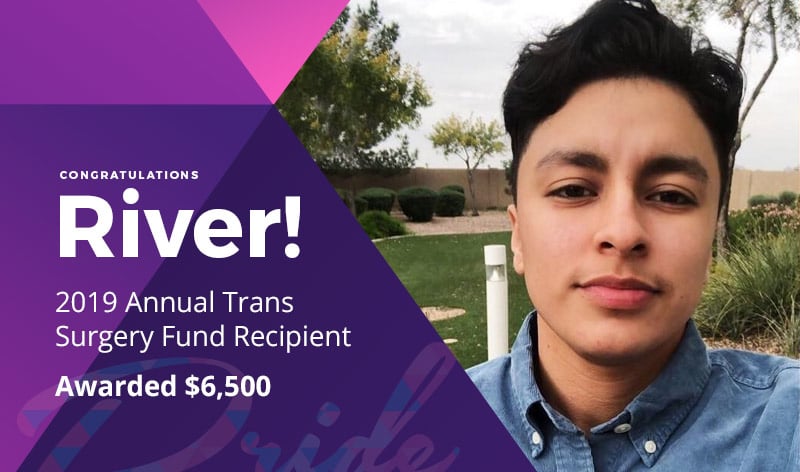 Congratulations to
River R. from Arizona, who has been awarded $6,500

towards his gender-affirming surgery!

River is a 21-year-old trans man of color from Arizona. As the oldest of five siblings, he provides financial support to his mother and siblings to make sure his family is taken care of. Savings towards his own top surgery has been very challenging: River has hypothyroidism and is living with a disability, and hormones as well as more regular bloodwork and doctors' visits adds up.

In an effort to obtain his surgery, River moved to Arizona specifically to work for an employer who offers trans-inclusive insurance. However, this job is very physically demanding, and binding is taking its toll: "I work 10 hour shifts in a warehouse lifting and performing heavy labor so a binder makes it very hard to breathe at times, and I can actually feel it compressing my ribs. It also makes me very hot due to my hypothyroid already overheating my body as it is. I have to frequently readjust my binder given the short bathroom breaks I'm allowed. I dream of a day that I can walk into my workplace without fear, anxiety, without trouble breathing, and do my job confidently without anything interfering."

River is also an intern in sound engineering and music production and hopes to make a career out of music production for film, television, and video games. He is also involved in his community by providing in-person and online support to other Latino trans people, connecting folks to resources and support. He enjoys guiding others through the often confusing processes of legal name changes, identity document updates, and obtaining surgery.

Dr. Scott Mosser and the team at the Gender Confirmation Center have generously signed on as sponsors of the 2019 Annual Transgender Surgery Fund program by providing River with up to $6,500 towards his surgery.

River plans to have surgery with Dr. Mosser in the coming months. Stay tuned for updates!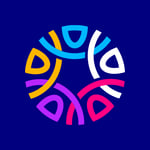 Written by Point of Pride
Point of Pride provides financial aid and direct support to trans folks in need of health and wellness care.