Meet Tristan, 2021 Annual Transgender Surgery Fund Recipient!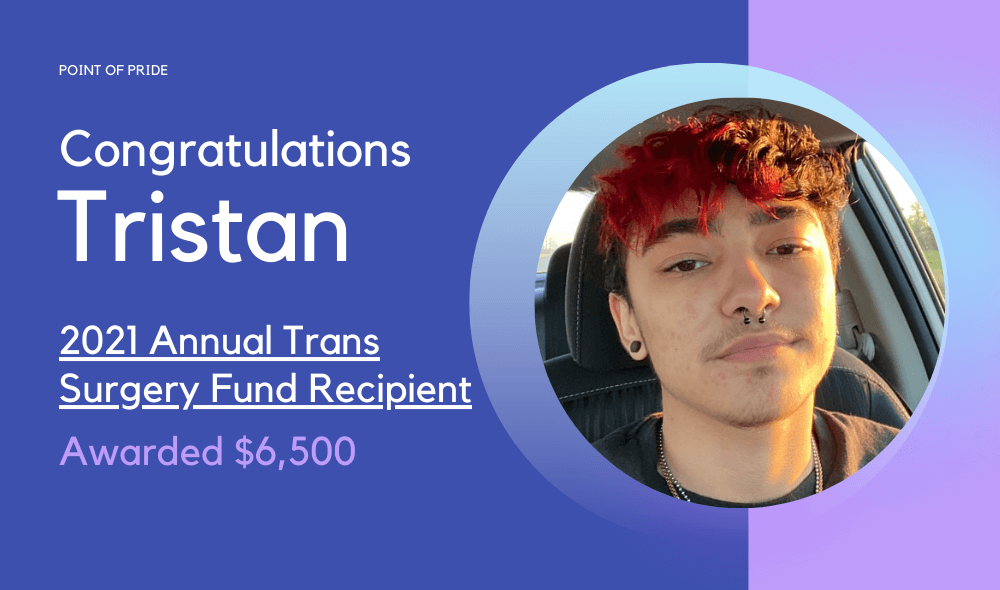 Congratulations to Tristan G. from California who has been awarded $6,500 towards his gender-affirming surgery!
Tristan is a 20-year-old trans man of color currently seeking top surgery. In the past, Tristan had attempted to have his surgery covered through surgery but was denied, and fundraising via GoFundme was also unsuccessful. While Tristan has tried hard to save up on his own over several years, it's been extremely difficult as a pre-med college student supporting himself.
Tristan shared that he lives with chronic back pain from an injury, which means binding exacerbates that pain. "Finally having top surgery will relieve this pain, as well as lift a huge amount of dysphoria off of my shoulders."
When he isn't studying to hopefully go on to medical school and pursue his dream of becoming a surgeon, Tristan's making art or doing photography.
Tristan plans to have surgery with Dr. Alexander Facque at the Gender Confirmation Center in the coming months. The Gender Confirmation Center has been a proud sponsor with Point of Pride's Annual Trans Surgery Fund since 2018, and we are so grateful for the work Dr. Facque does to provide gender-affirming surgeries for the trans, non-binary, and gender-diverse community.