Meet Winter, 2020 Annual Transgender Surgery Fund Recipient!
Congratulations to Winter B. from Tennessee, who has been awarded $4,500 towards her gender-affirming surgery!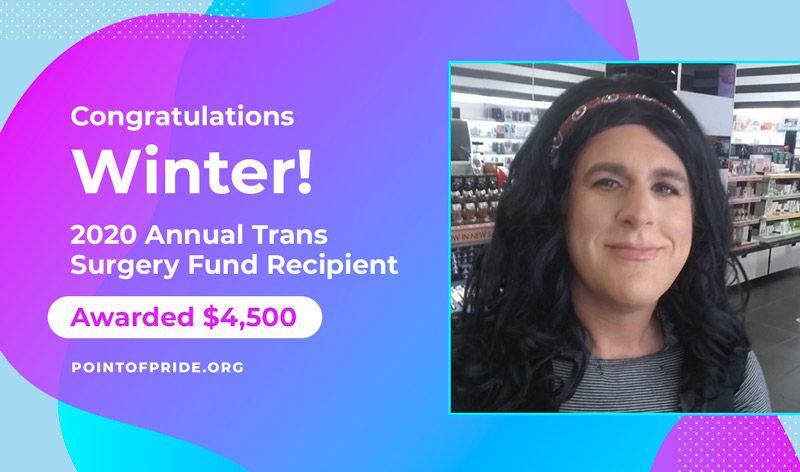 Congratulations to
Winter B. from Tennessee, who has been awarded $4,500

towards her gender-affirming surgery!

Winter is 35-year-old trans woman seeking facial feminization surgery (FFS). She's currently working on a master's degree in Mental Health Counseling, specifically so she can serve the LGBTQ+ community.

In order to afford her surgery, Winter has sought employment at places with trans-affirming health insurance opportunities, and works multiple jobs to help save more quickly. Unfortunately, maintaining long-term employment is very difficult for her: Winter lives with PTSD and anxiety from a past violent sexual assault, as well as past experiences of instability with her living situation, discrimination by health care providers, and discrimination by employers. She shares, "For most of my gender transition, I've been afraid of venturing outside of the house. My PTSD-related paranoia had rendered me unable to interact with people in a social setting."

Today, Winter has a strong support network of therapists, friends, and community. She's proud of the progress she's made with public speaking and sharing her story through a local entrepreneur group, which has allowed her to try stand-up comedy and dancing. She's hopeful that after having FFS, she'll have the confidence to continue opening up with others, giving presentations, and becoming a leader in her community.

Winter plans to have surgery in the coming months. Stay tuned for updates!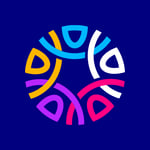 Written by Point of Pride
Point of Pride provides financial aid and direct support to trans folks in need of health and wellness care.