Meet Zen, 2021 Annual Transgender Surgery Fund Recipient!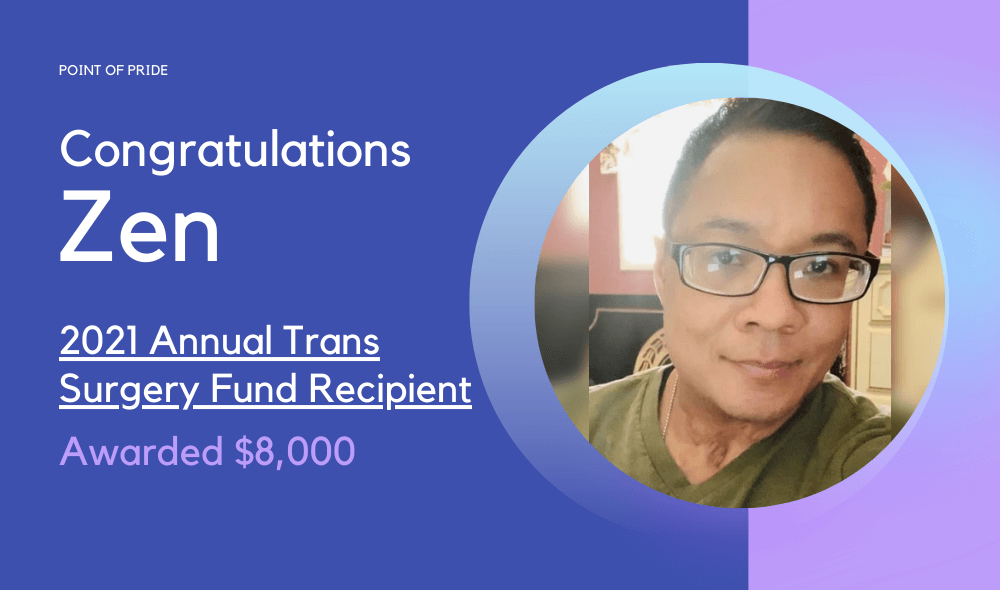 Congratulations to Zen L. from Indiana who has been awarded $8,000 towards his gender-affirming surgery!
Zen is a 41-year-old demimale trans person of color currently seeking top surgery.
For several years, Zen lived with debilitating chronic migraines that forced him into unemployment, and as a result, he had to use his savings and retirement to stay afloat.
Today, he is able to work, but his health insurance does not provide surgery coverage. He lives with his mother whom he also helps to support, and is slowly chipping away at past debt. This has meant affording basic necessities, such as medication for asthma, migraines, and HRT, is a challenge. Saving towards surgery has been nearly impossible, as options GoFundMe, CareCredit, or taking on an additional job are not wholly reliable, costly, and not feasible.
Zen shared his excitement about post-op life: "Not worrying about the surgery funding will help me devote more brain space for writing. I'm eager to share my trans experiences and creative endeavors, such as my poetry."
Zen plans to have surgery with Dr. Daniel Medalie at Cleveland Plastic Surgery in the coming months. Dr. Medalie has been a proud sponsor with Point of Pride's Annual Trans Surgery Fund since 2017, and we are so grateful for the work he does to provide gender-affirming surgeries for the trans, non-binary, and gender-diverse community.