Point of Pride Named Beneficiary of the Gender ASSET Surgery Evaluation Training
Proceeds from The Gender Education Network's new evaluation tool for health care professionals will support Point of Pride's Annual Trans Surgery Fund.
This post is written by Colt Keo-Meier, Ph.D. on behalf of Point of Pride's partner and sponsor, the Gender Education Network, and their new evaluation tool that benefits health care professionals in serving transgender patients seeking surgery in affirming ways.
As a community, we experience so many barriers to accessing the care we need, especially when it comes to surgeries.
I still remember being told by my cisgender psychologist over a decade ago that I would need to complete a day long psychological evaluation with multiple tests in order to get a letter for top surgery. I asked him what tests were going to be used, and when he answered the MMPI and an intelligence test, I reminded him that I was in graduate school for my Ph.D. in clinical psychology and questioned his use of these tests on our population because these tests were not created for us in the first place – it seemed that this process was more about making our cisgender therapists and surgeons comfortable with us having surgery instead of supporting our goal of being comfortable in our own bodies.
Changing the System, Together: The Gender ASSET for Mental Health Providers
I was determined to be a part of changing this evaluation process to make it more helpful for our community, to center around our needs, our comfort. I wanted to change the mentality from helping cisgender people feel more comfortable with us accessing surgery to helping transgender folks gain more resources and accurate information in order to access the procedures we know we need.
Along the way I was fortunate enough to meet Becca Keo-Meier, MSW, a brilliant genderqueer, intersectionality and gender liberation minded social work Ph.D. student. I'm even more fortunate that I also get to be married to Becca J. They have accompanied me as my caregiver, along with my mom who is a doctor, throughout my surgery recovery processes. As a psychologist, I have also worked with many, many trans clients to support them as they came to me for letters for surgery. I have been privileged to have such great support, care, and access, and I want to do what I can to make sure more folks have such great experiences with accessing and recovering from surgery.
With our combined experiences and training, Becca and I collaborated and designed a tool for mental health providers to use in support of folks preparing to undergo surgery as part of their gender transition as well as those who will be accompanying us as caregivers during our recovery. Becca, who is great with creating acronyms, named it the Gender ASSET, which stands for the Gender Affirmative Supportive Surgery Evaluation Tool.
From there I worked with the masterminds behind the trans led company called Koncept Kit, Nine Lam and Dee Dee Watters, and we created an online training workshop for therapists that has APA continuing education units (this is important for mental health providers such as psychologists, therapists, and psychiatrists) on how to use the Gender ASSET. In the training, therapists will learn about the WPATH SOC, the types of surgeries that we need, the process of recovering well from surgeries, and how to write letters for us that meet SOC and insurance criteria for surgery. This course includes a Gender ASSET workbook along with on-demand training videos and sample letters.
Why do we even need letters?
You might ask why is this tool even necessary? That's a fair question. The World Professional Association for Transgender Health (WPATH) sets forth the Standards of Care (SOC). The 7th version of the SOC recommend that transgender clients provide their surgeons with 1 or 2 letters from mental health providers who have evaluated them before they are cleared for surgery. They state that mental health providers need to make sure we are both psychologically and practically prepared for surgery.
But, as many of us already know, most mental health providers have no training in providing this type of evaluation, are not familiar with the multiple surgical options available or the process of recovering from a major surgery, and do not know where to start when it comes to writing a letter that meets the WPATH criteria. How can they evaluate if we are prepared for surgery if they have never heard of the surgery we are seeking? And why do we have to pay them if we are spending our time educating our therapists? Exactly. That's why we created the Gender ASSET, so that the mental health providers we see will actually be educated and can provide us with answers to our questions about preparing for surgery instead of the other way around.
Naming Point of Pride as the beneficiary
Out of the friendships and community that have formed because of working with Dee Dee and Nine who are like family to me, we founded a business, the Gender Education Network. We founded the Gender Education Network because, after years of watching people outside of our communities get paid to speak for us and about us, we recognized the need to center, elevate, and pay transgender, non-binary, intersex, Two-Spirit, and gender-expansive people in providing education about our lives and how to best care for our people. A portion of the proceeds from every Gender Education Network program is donated to a community led organization chosen by the instructor. The Gender ASSET online training that Nine, Dee Dee, and I created is the first presentation of the Gender Education Network. So, as the instructor, I set off to choose an organization.
Because therapists are positioned as gatekeepers in between us and surgery, this training helps them to be less likely to waste our time and money and instead to provide us with informed services that we deserve that will help us to be prepared to undergo and recover from surgery well. I wanted to make sure that a portion of the proceeds from this training went to the overall goal of the training: helping our community access surgery. So, I picked Point of Pride as the beneficiary. Because our missions align perfectly and the folks at Point of Pride were eager to receive the donations in order to get them in the hands of folks in need of support, it was an easy decision. Every time someone purchases the course, a percentage of the purchase will go to Point of Pride's Annual Transgender Surgery Fund. That means that the very same mental health providers who we pay for letters will be contributing to help pay for our surgeries. And I really like that idea. 🙂
Are you a health care professional interested in receiving training on evaluating and writing letters for transgender clients who desire to undergo gender affirming surgical procedures? Click the link below to learn more and sign up.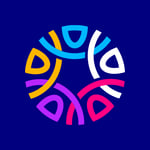 Written by Point of Pride
Point of Pride provides financial aid and direct support to trans folks in need of health and wellness care.