"Trans in the South" Guide to Connect Folks with Trans-Friendly Services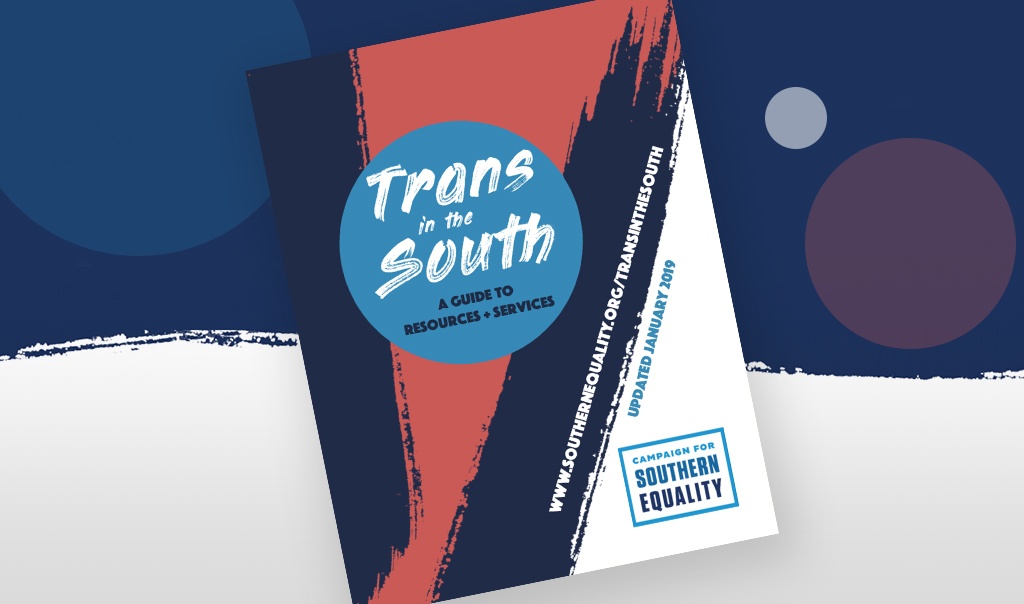 This year, the Campaign for Southern Equality has released an updated and expanded version of "Trans in the South: A Guide to Resources and Services," which helps transgender Southerners access the medical and legal services they need.
The latest edition of "Trans in the South" features a directory of more than 400 health and legal service providers that the CSE team has confirmed to be trans-competent and trans-friendly.
The guide includes primary care doctors, HIV care specialists, attorneys, counselors, endocrinologists, and more, across 13 Southern states. It's available at www.transinthesouth.org in both English and Spanish.
There's also a section in the "Trans in the South" guide that features resources for trans people on strategies for funding their transition. We're proud that Point of Pride is featured in this section as a resource that funds and supports trans and nonbinary folks across the country, including in the South.
Transgender Americans disproportionately report pretty significant barriers to accessing basic services and a widespread lack of respect, dignity, and understanding in medical settings. Guides like "Trans in the South" – and organizations like Point of Pride – provide a way for transgender people to overcome these hurdles and live an authentic, happier life.
We hope this resource helps folks to access the services they need to survive and to thrive. Read the guide now