Volunteer with us in Wilmington, DE this July!
Point of Pride is seeking enthusiastic volunteers to help package gender-affirming garments to be sent to trans youth and adults who need them.
Pride kicks off June 1, but who says Pride has to end in June? Join us in keeping the Pride spirit going all summer long by signing up to volunteer with us this July!
Are you in the Wilmington, DE area? Are you passionate about making a difference in the lives of transgender and gender-nonconforming individuals?
Point of Pride is a 501(c)(3) organization that serves the trans community through a variety of gender-affirming services. This summer, we aim to send out 1,500 free gender-affirming garments—garments that help trans youth and adults show up more authentically and confidently in the classroom, the workplace, and in public.
By volunteering your time and energy, you can contribute to this vital cause and make a real difference in the lives of trans and gender-nonconforming individuals.
Event Details
Location:
First Unitarian Church of Wilmington Delaware
730 Halstead Road Sharpley
Wilmington, DE 19803
The location is within walking distance of Dart Bus routes 2 and 35.

Parking is available both on-site and on the street.

All bathrooms will be gender-neutral with clear signage.
Dates:
Saturday, July 1, 2023
Saturday, July 29, 2023
Volunteers can participate throughout either day (9am–12pm, 12pm–3pm, or 3pm–6pm)
You do not have to be trans to volunteer, and no prior volunteering experience is required. By dedicating your time and energy to packaging gender-affirming garments, you actively contribute to the journey of self-affirmation for individuals who need it most.
P.S. If you are part of a school or community group that requires or encourages community service, we can verify your volunteerism! Please bring any paperwork along with you or email info@pointofpride.org with questions.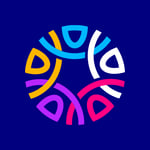 Written by Point of Pride
Point of Pride provides financial aid and direct support to trans folks in need of health and wellness care.