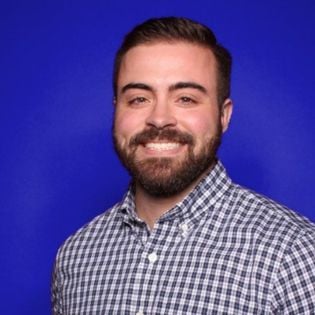 Jeff Main
Executive Director & Co-founder
Pronouns: he/him
As a co-founder of Point of Pride and the previous Board Secretary, Jeff spent nearly a decade leading and growing the organization, from spearheading and overseeing the programs to cultivating donors and partnerships before transitioning to the Executive Director role in July 2023. Jeff is also multi-disciplinary creative specializing in marketing and design and has worked with companies and non-profit organizations of all sizes, including LGBTQ+, health and wellness, and mental health organizations.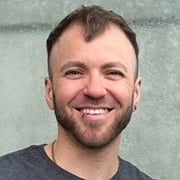 Aydian Dowling
Engagement and Advocacy Lead & Co-founder
Pronouns: he/him
Aydian has been speaking out and providing for the transgender community since 2009, with the start of his YouTube Channel, ALionsFears. His continued drive and love to provide for an underprivileged transgender community has lead him to creating Point 5cc and Point of Pride. As a motivational speaker and trans activist, Aydian is beyond ecstatic for the ever-growing programs at Point of Pride that will have a direct impact on our community.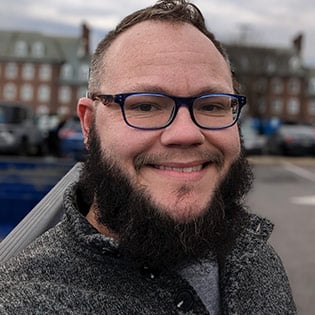 Tyler Rodriguez
Program Manager
Pronouns: he/him
Tyler comes to this role after having served as a volunteer on the Board of Directors for 5 years, specializing in directing our garment donation programs. Prior to this position, he has worked in the healthcare industry for more than 15 years, and possesses a deep expertise on the issues that most affect our community in accessing care. In his spare time, Tyler can be found volunteering with his local Special Olympics program or performing random acts of carpentry in his garage.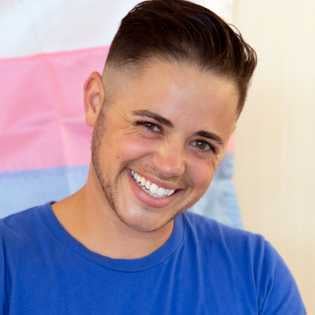 Liz Byrne
President
Pronouns: they/them
Liz has been working to help LGBTQ+ folks feel supported and affirmed for over fifteen years. They consider their queer identity to be one of their greatest gifts they've received, and their life is better for it. Liz also volunteers for Gender Spectrum and is part of a featured panel at SXSW 2019 on Going Beyond the Gender Binary.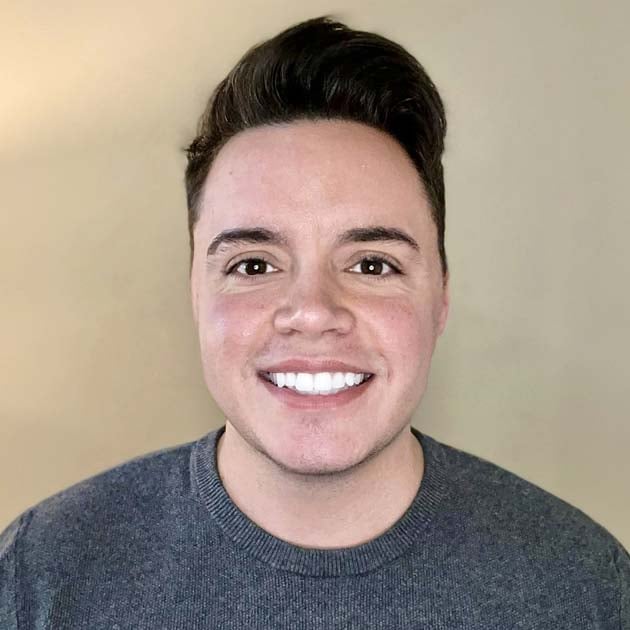 Nic Minard
President
Pronouns: they/he
Before moving into the tech industry, Nic worked in Washington, DC for more than a decade on nonprofit and political strategy, fundraising, marketing, and advocacy. During this time, Nic partnered with some of the world's most impactful progressive organizations and candidates to drive meaningful legislative and social change.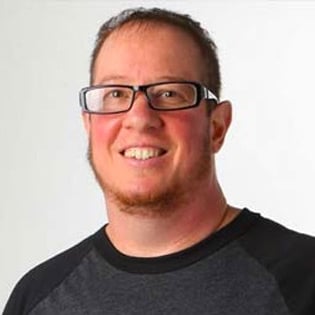 Rob Voorhees
Treasurer
Pronouns: he/him
Rob brings years of experience as a board member of other LGBTQ+ non-profit organizations. In addition to serving as Treasurer, Rob currently practices chiropractic medicine in Oregon.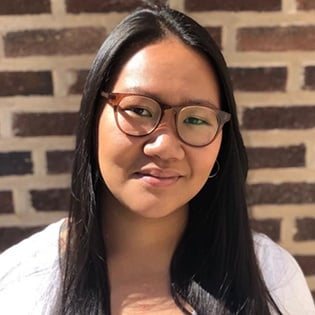 Meryl Lumba
Pronouns: she/her
Meryl is a PhD candidate in Philosophy and college-level instructor. She has years of experience working with non-profits, the LGBTQ+ community, and children with disabilities. Her primary focus at Point of Pride is grant writing and research, as well as volunteering at LGBTQ+ events on the East Coast.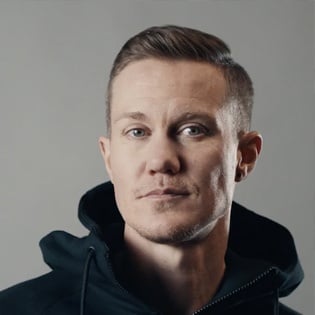 Chris Mosier
Pronouns: he/him
Chris is a trailblazing hall of fame triathlete, All-American duathlete, and 6-time member of Team USA. In 2015 he became the first known transgender man to make a men's US National Team, and was the catalyst for change for the International Olympic Committee policy on transgender athletes. His website Transathlete.com is widely regarded as the go-to source for policy and information on transgender people in sport. As a Nike-sponsored athlete, Chris is passionate about using his platform to provide visibility and support to the trans community and is excited to join the team at Point of Pride to create a greater impact.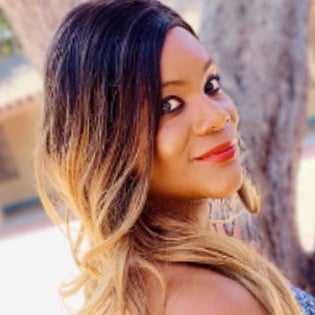 Blossom C. Brown
Pronouns: she/her
Blossom C. Brown is an actress, producer and activist. She is originally from the "Birthplace of Blues" in Greenwood, Mississippi. She got her degree in Public Health Education from Mississippi University for Women where she became the first openly black trans woman to graduate. Her story got the world's attention when she appeared in Season 1 of Caitlyn Jenner's docuseries "I Am Cait" and for her appearance on the Ellen Show in season 13. She currently lives in Los Angeles and works at a non-profit as a Prep Retention Navigator and is currently working on her documentary, "One Life to Blossom."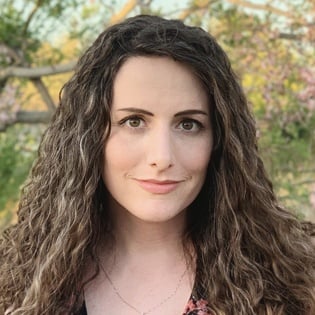 Samantha Filoso
Pronouns: she/her
Samantha Filoso is a mother and transgender advocate from Phoenix, AZ. She has produced and hosted two seasons of Trans IRL – a live internet-based talk show – that allows leaders in the transgender community to share their stories and answer viewer questions. She has shared her transition journey in numerous media outlets including television, print, and on-line. She recently was the first transgender individual to appear on the cover of Curl Magazine. She supports local outreach through work with GSA chapters and in-person speaking events for local universities, LGBTQ+ organizations, and religious centers. She continues to share her experiences through her Instagram page, @SuddenlySamantha.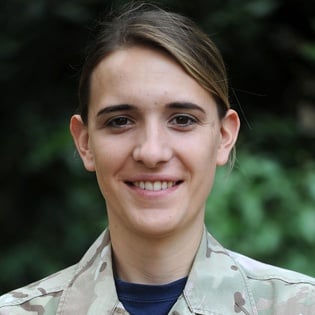 Hannah Graf
Pronouns: she/her
A decorated Army veteran, Hannah Graf left military service as a Captain in the British Army in 2019 to pursue a career fighting financial crime in the world of banking. She became an Army Officer in 2010 and commanded soldiers across the world including in Germany, Canada, Kenya and Afghanistan. Hannah is a transgender woman and a true advocate for equality, who used her public profile to promote a realistic portrayal of transgender individuals in the UK, becoming an inspiration to many. Her work in diversity has won her several accolades including Cosmopolitan Woman of the Year, an honorary fellowship from Cardiff University and most recently she received an MBE in the 2019 NY Honours List.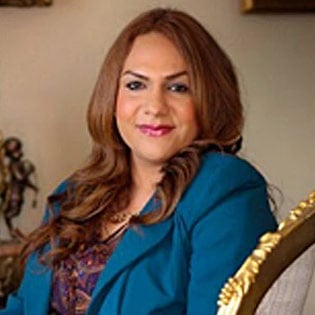 Queen Victoria Ortega
Pronouns: she/her
Queen Victoria believes in leadership through service. As a consultant she provides guidance an capacity through her website www.QueenVictoriaOrtega.com. She also serves as Queen of The Royal Court and she is President of FLUX, both international networks dedicated to raising the profile of trans and gender non-conforming communities. Queen Victoria Ortega leverages her intersectionality to guide organizations and systems toward transformational change that is both meaningful and effective.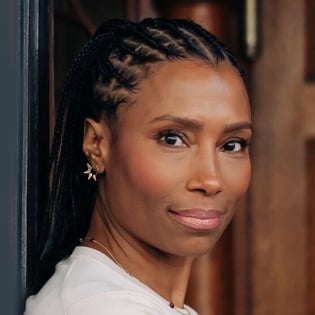 Jodie Patterson
Pronouns: she/her
Jodie Patterson is a social activist, entrepreneur, writer, and author of The Bold World: A Memoir of Family and Transformation. She has been lauded for her activist work by Hillary Clinton, The Advocate, Family Circle, Essence, Cosmopolitan, and Yahoo!, among others. She sits on the board of a number of gender/family/human rights organizations, including the Human Rights Campaign, and is a sought-after public speaker addressing a wide range of audiences about identity, gender, beauty, and entrepreneurship. Patterson was appointed by the United Nations as a Champion of Change and, perhaps most impressively, she is a former circus acrobat who performed in the Big Apple Circus. She lives in Brooklyn, New York, where she co-parents her five children with love, education, and family solidarity.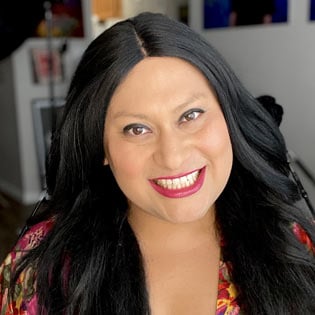 Eden Torres
Pronouns: she/her
Eden Torres is the Founder and President of Pride Portraits. She is an activist and photographer whose work has been featured in People Magazine, The Advocate, Gay Star News and other national publications. Eden has worked exclusively with the social media platform, Facebook, to promote visibility for the LGBTQ+ community by appearing on internationally broadcast panels and making personal appearances discussing her work within the LGBTQ+ movement.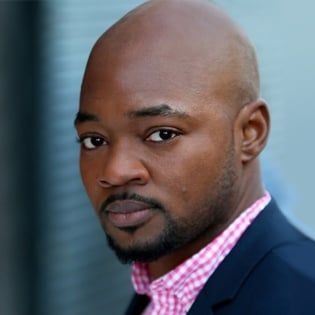 Brian Michael Smith
Pronouns: he/him
Actor Brian Michael Smith is best known for his ground-breaking performances on television and in LGBTQ+ advocacy. His role as Toine Wilkins, a transgender policeman, in Ava DuVernay's Queen Sugar (2017) on OWN launched him into a series of high-profile roles including political strategist Pierce Williams in Showtime's The L Word: Generation Q (2019) and, most notably, firefighter Paul Strickland in FOX's runaway ratings hit 9-1-1 Lone Star (2020). In 9-1-1 Lone Star, Smith became the first out Black trans man in a series regular role. Other appearances include NBC's Chicago P.D., HBO's Girls, and Showtime's Homeland. Since Queen Sugar, Brian Michael has leveraged his visibility and platform to advocate for better trans representation in TV and film, empowering youth to create their own media and storytelling.