Become a sponsor
Make an impact within the trans community
Become a sponsor with Point of Pride and directly change the lives of transgender and gender diverse youth and adults in need of gender-affirming support.

We partner with corporate social responsibility (CSR) teams, diversity, equity, and inclusion (DEI) teams, employee resource groups, and businesses of every size to make a difference.

Sponsorships can range from one-time or annual donations to fundraising or volunteer opportunities for your company's employees.

In addition to corporate sponsorships, in 2021 we started offering tailored gender-focused DEI trainings for organizations.

In gratitude and celebration of our partnerships and sponsorships, if you choose, we'll post about your company to social media, and give you other shoutouts and highlights such as mentions in the blog, email newsletters, and our annual report.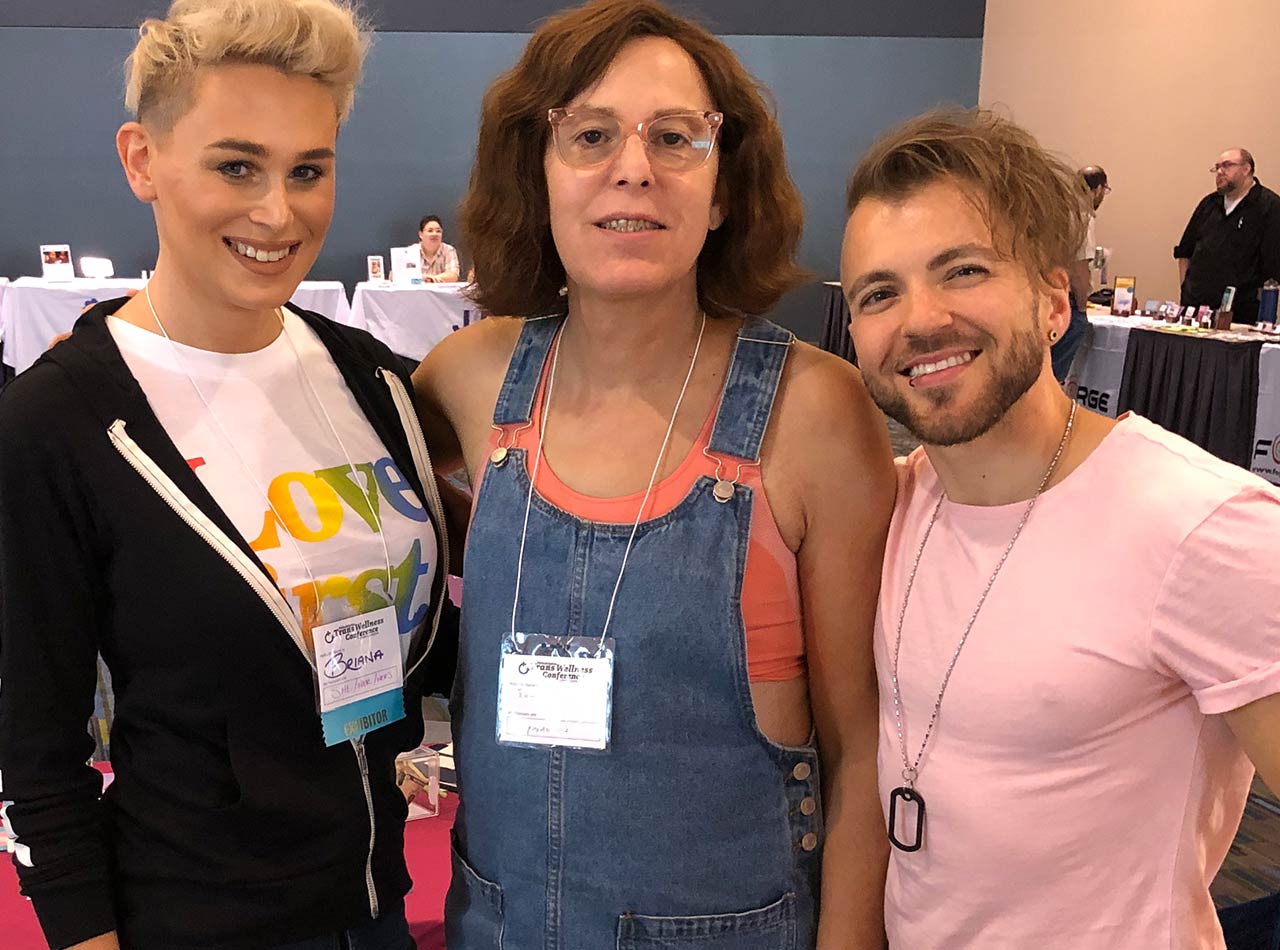 Electrolysis recipient, Jon (center)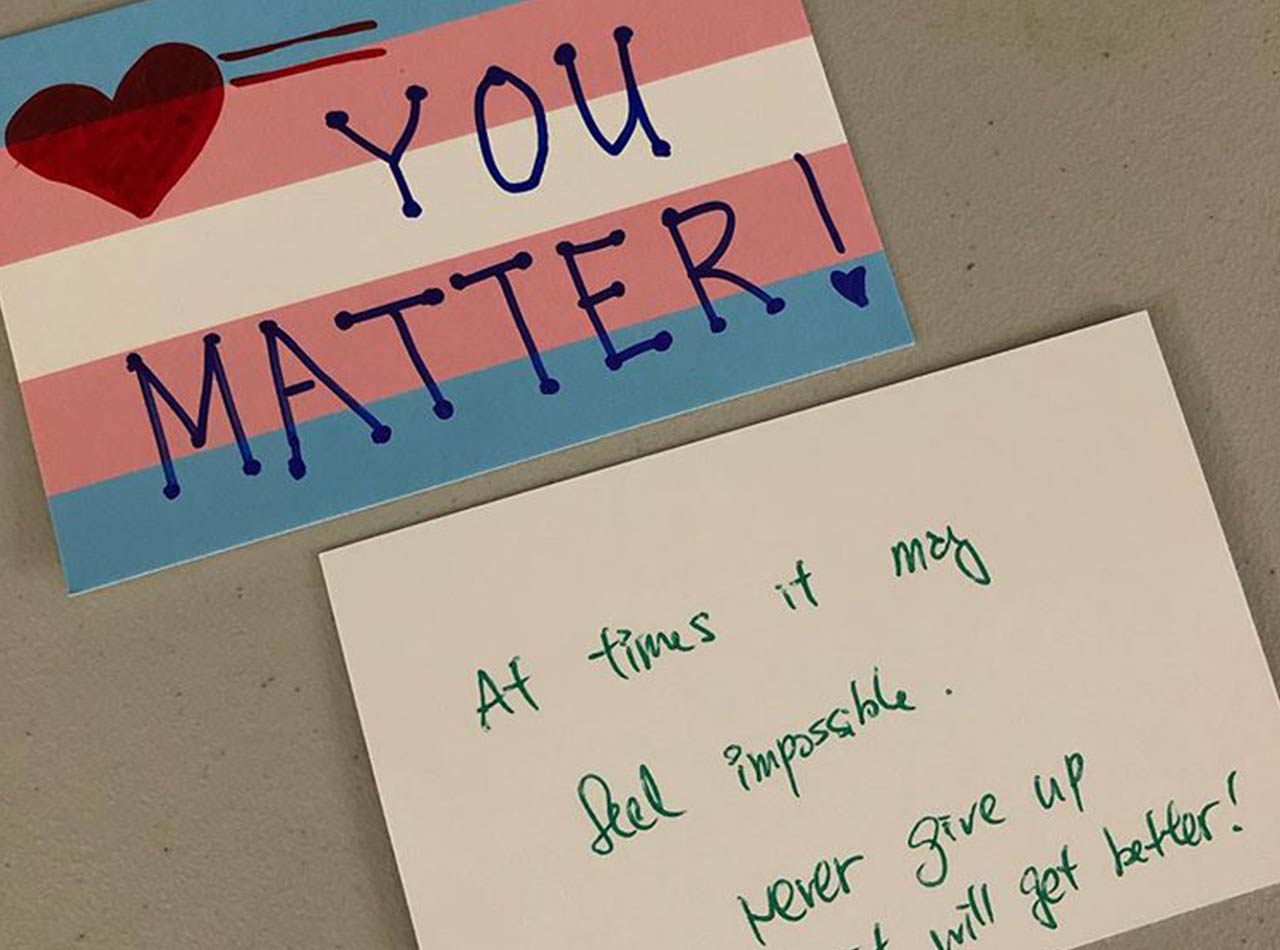 Handwritten card sent to a trans youth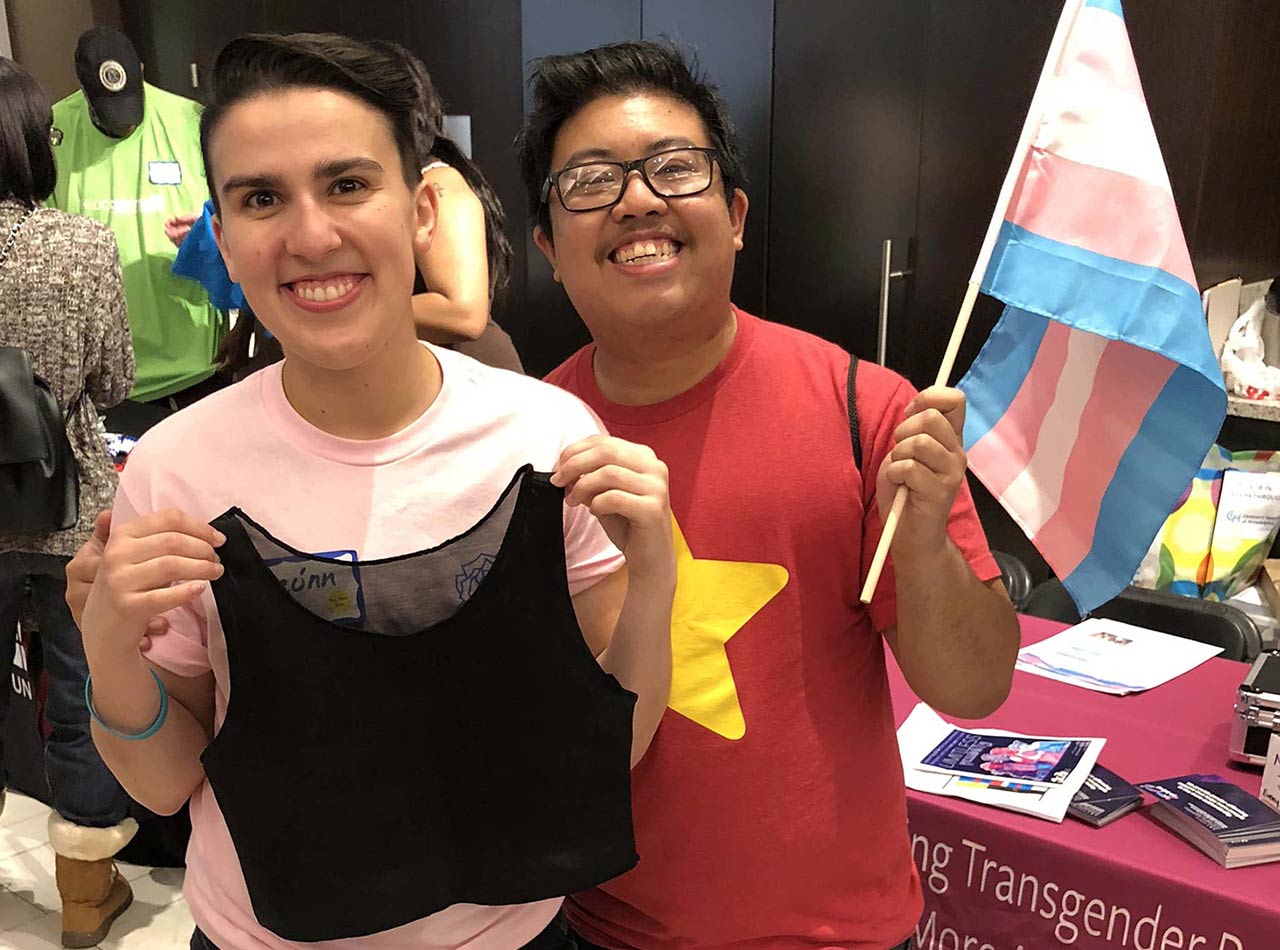 Trans youth smile with chest binder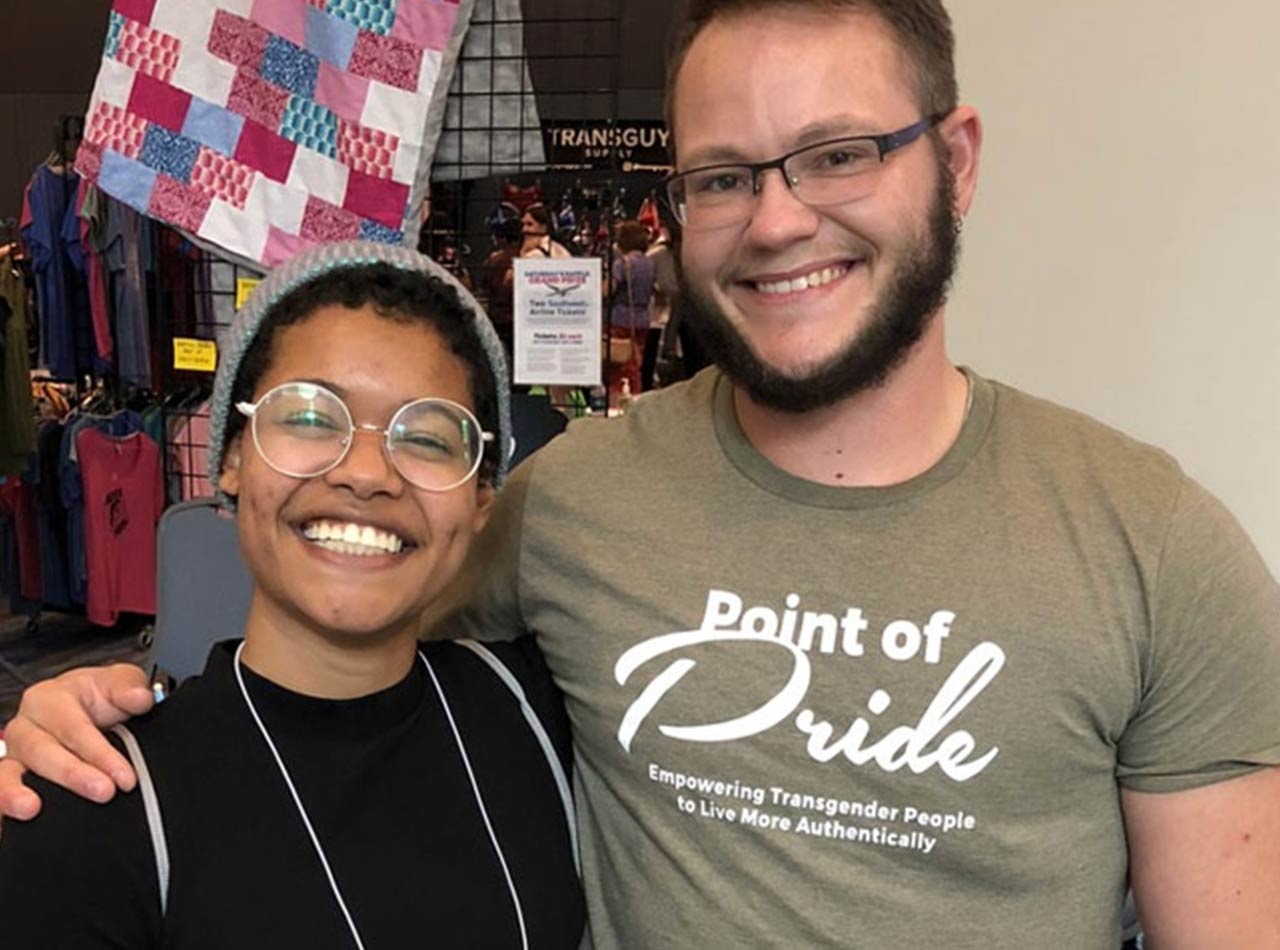 Networking at LGBTQ+ event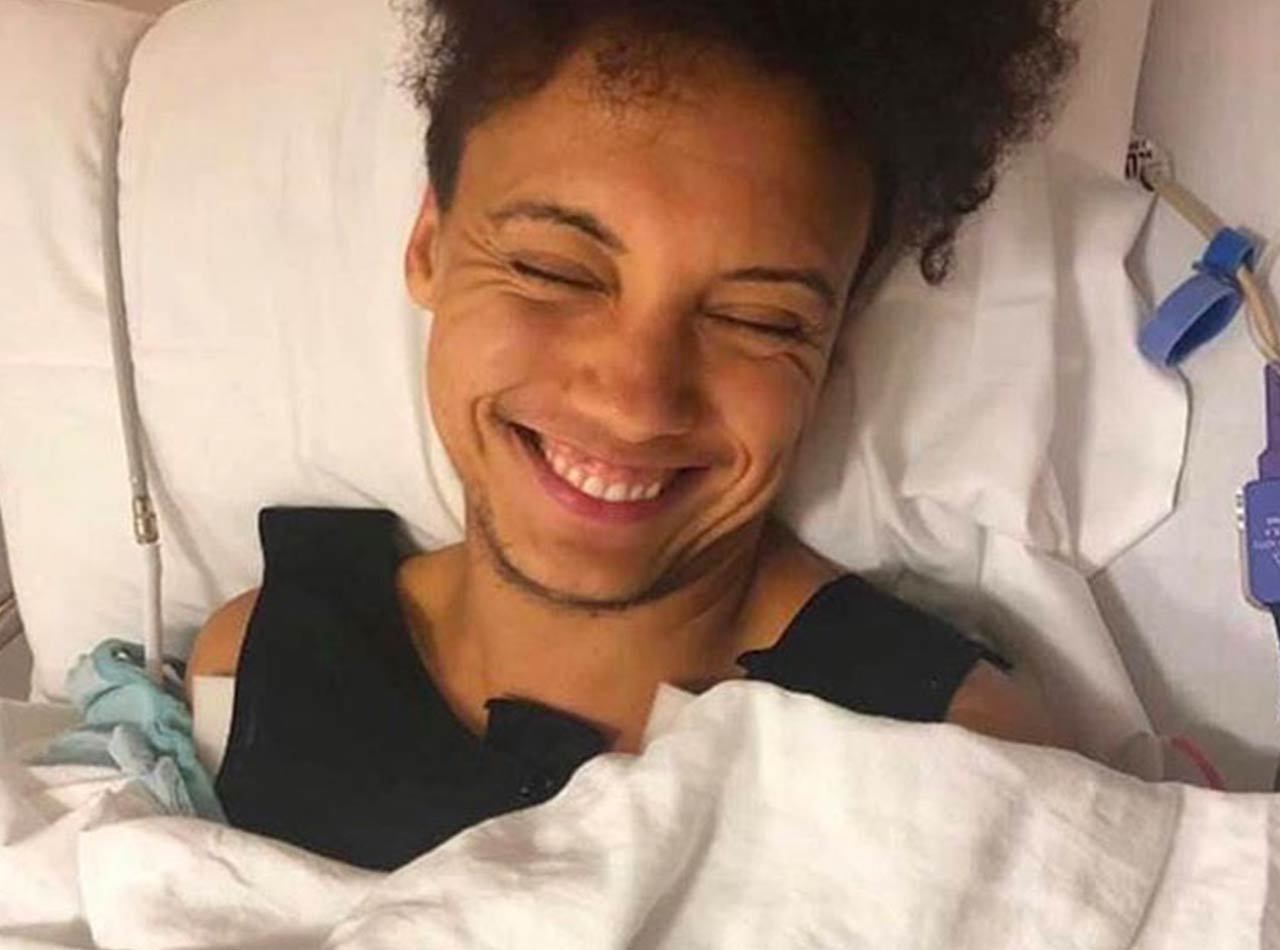 Surgery Fund recipient, Cairo, following surgery
"Can I designate a region, country, or state for my sponsorship funds to be directed to?"
Yes. We can designate your contribution to make an impact in a specified region or your local community. Please message us below for more details.
"Can I designate a program for my sponsorship to fund?"
Yes. Your sponsorship can help cover the cost to purchase and ship chest binders and femme shapewear garments to trans youth and adults who cannot afford or safely obtain them. These items not only have a tremendous impact on recipients' self-confidence, but also their ability to live more safely and authentically when out in public, at the workplace, and at school.
Or, your sponsorship can support scholarship-like financial aid programs that enable trans people in need of a gender-affirming surgery, access to hormones and healthcare, or permanent hair removal services. Please message us below for more details.
Take the next step
Learn how you can help trans folks by starting a conversation.