Additional 2018 Annual Transgender Surgery Fund Recipient – Congratulations, Cairo!
We are proud to announce an additional recipient of the 2018 Point of Pride Annual Transgender Surgery Fund, Cairo!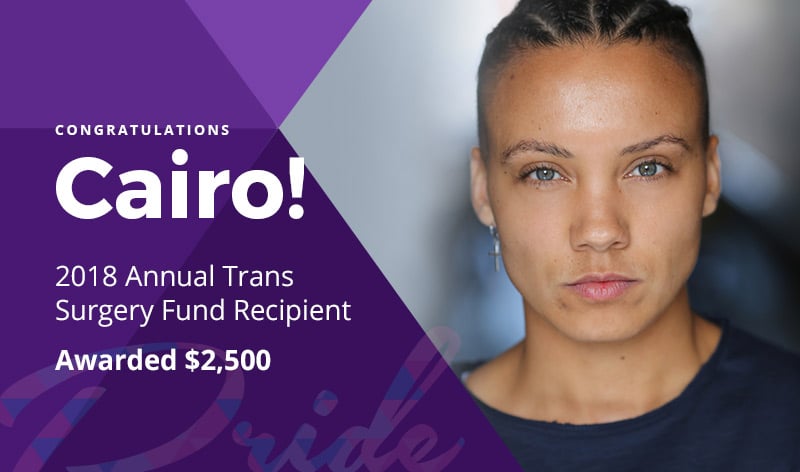 We are proud to announce an additional recipient of the 2018 Point of Pride Annual Transgender Surgery Fund, Cairo!
Congratulations to Cairo N. from London, United Kingdom – thanks to a generous sponsorship from Dr. Daniel Medalie, Cairo will receive $2,500 towards his gender-affirming surgery!
Earlier this year, after carefully evaluating 699 applicants, Point of Pride awarded a total of $26,000 to our recipients Leah, David, Michael, Blake-Jorden, and Veronica.
When Dr. Medalie, a leading surgeon who specializes in top surgery, pledged his generous support of $2,500 for a Point of Pride applicant in need, we were so excited to provide support for another trans person who otherwise could not afford or obtain this life-changing procedure. Cairo is now our 6th funded recipient for the 2018 cycle, and our first-ever international recipient of the program.
We were touched by Cairo's application – like so many of our applicants, he has struggled financially to be able to afford medical transition, and has dealt with uninformed and un-affirming health care providers along the way. He shared that he does not pass consistently and how he has concerns about his safety when in male-only spaces. His desire to provide visibility for other mixed race and trans people of color, however, was especially compelling. Cairo is an active volunteer and visible advocate for our community. As an actor and spoken word artist, he is involved with a number of creative projects within the LGBT community, including mentoring teenage youth, working with a local charity that challenges transphobia, homophobia, and bullying in schools, and participating in a documentary about trans topics and issues.
Cairo is still fundraising to afford his surgery. If you'd like to make a donation to help him reach his goal, please visit his Just Giving campaign.
Throughout the year, Point of Pride will continuously work to pair more trans folks in need with funding opportunities. Stay tuned!
We will accept applications for our next funding cycle beginning November 1, 2018. Learn more about the program
To our sponsors, donors, volunteers and supporters: thank you so much for your generosity in your donations, time, and talent to make this all possible. We cannot do it without you. If you'd like to make a contribution to support this life-changing program, please consider chipping in $10.
Finally, we wish to again gratefully acknowledge the generous donations of this year's sponsors: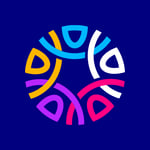 Written by Point of Pride
Point of Pride provides financial aid and direct support to trans folks in need of health and wellness care.