COVID-19 Emergency Fund: Impact Report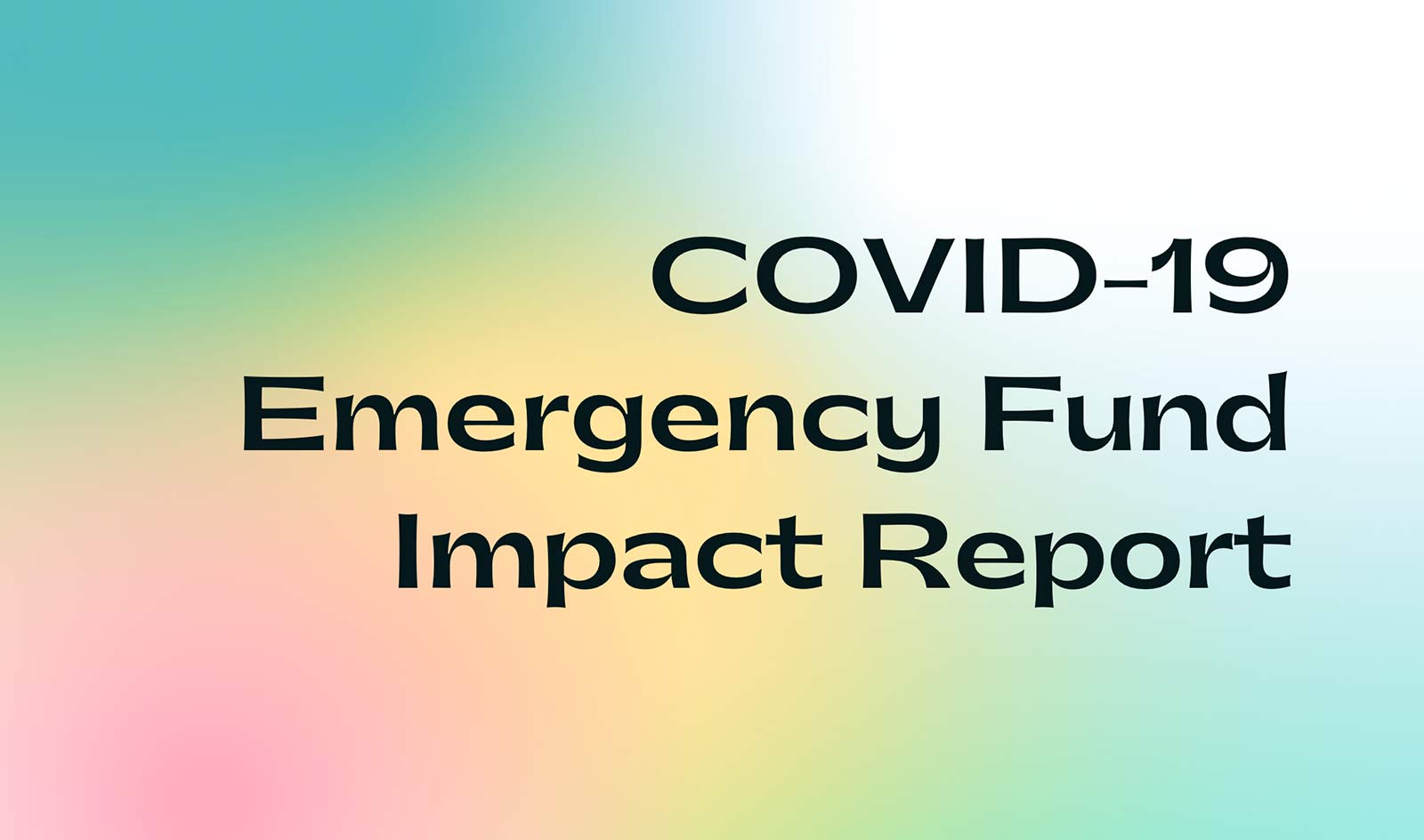 From March 2020 through July 2021, Point of Pride awarded $38,135 in microgrants to 521 trans recipients impacted by the effects of the COVID-19 pandemic.
The COVID-19 Emergency Fund provided relief to folks who had lost their income and lacked the financial means to cover short-term health expenses, such as HRT or other prescriptions, therapy or mental health services, and medical supplies.
This work was made possible because of you – community members, allies, fundraisers, and donors – all coming together to provide life-saving support at a time it was needed most. On behalf of our Board of Directors and all of the recipients who benefitted, thank you.
Here's a look at our impact: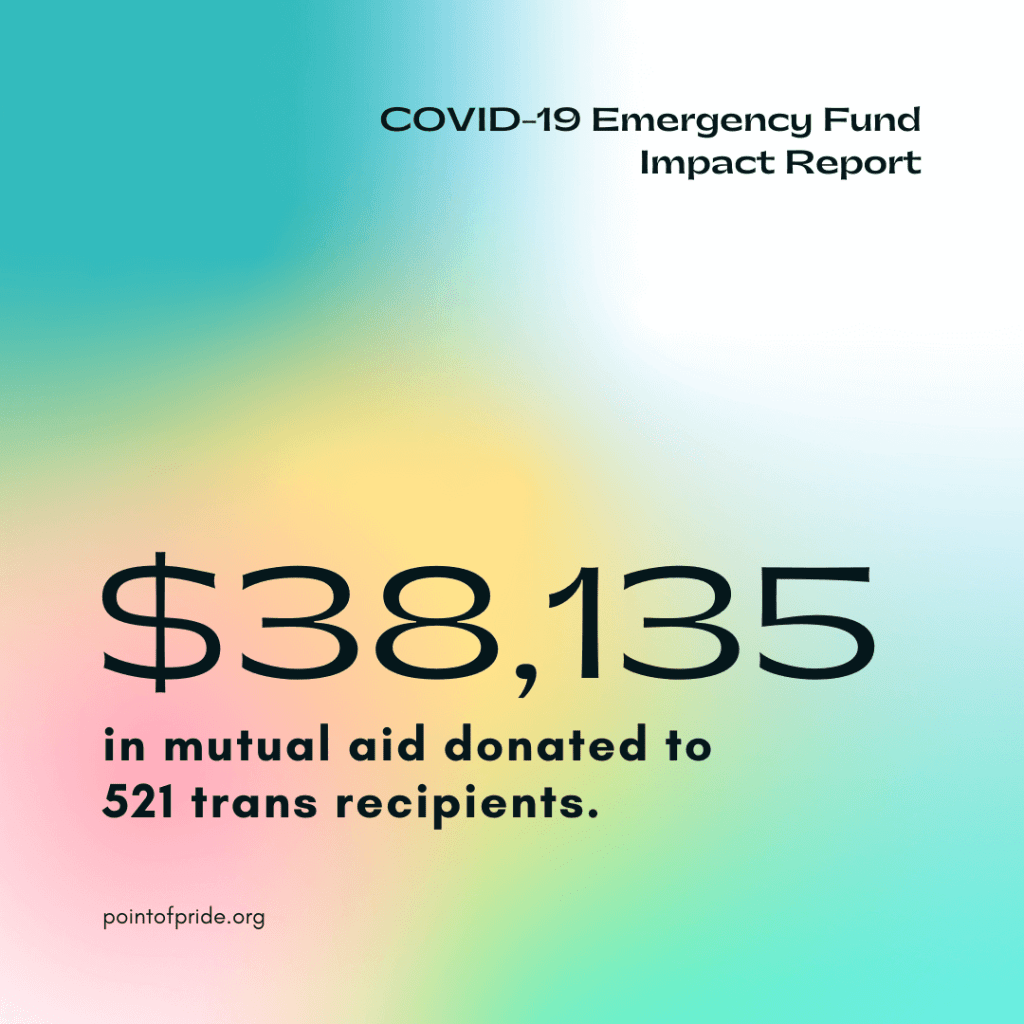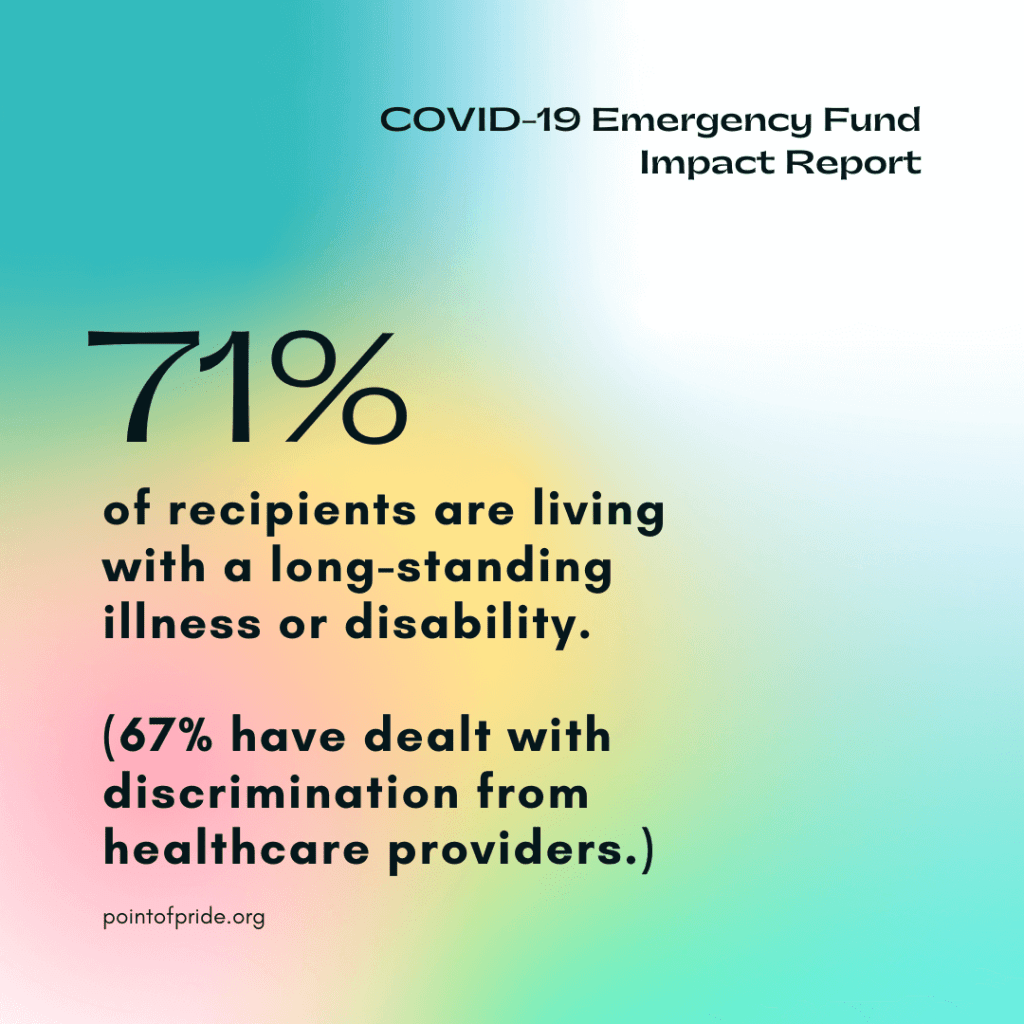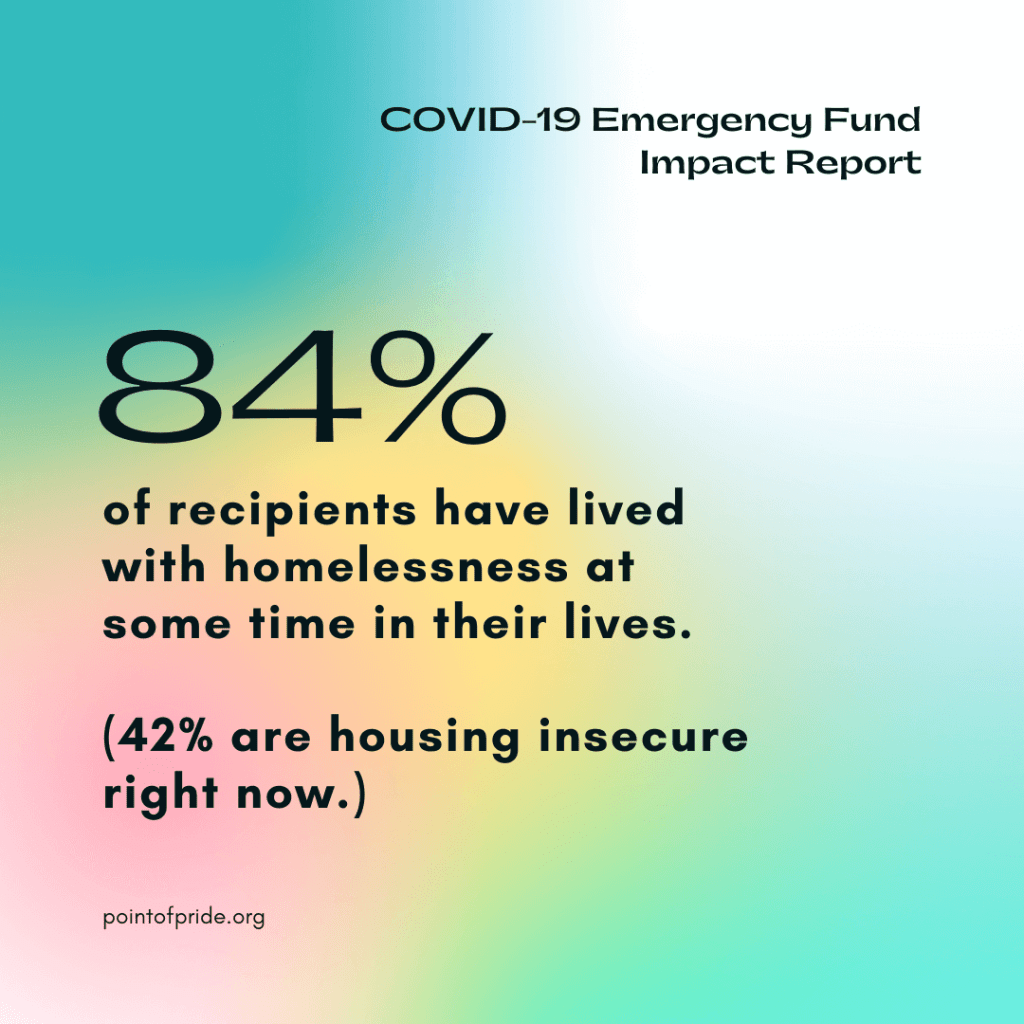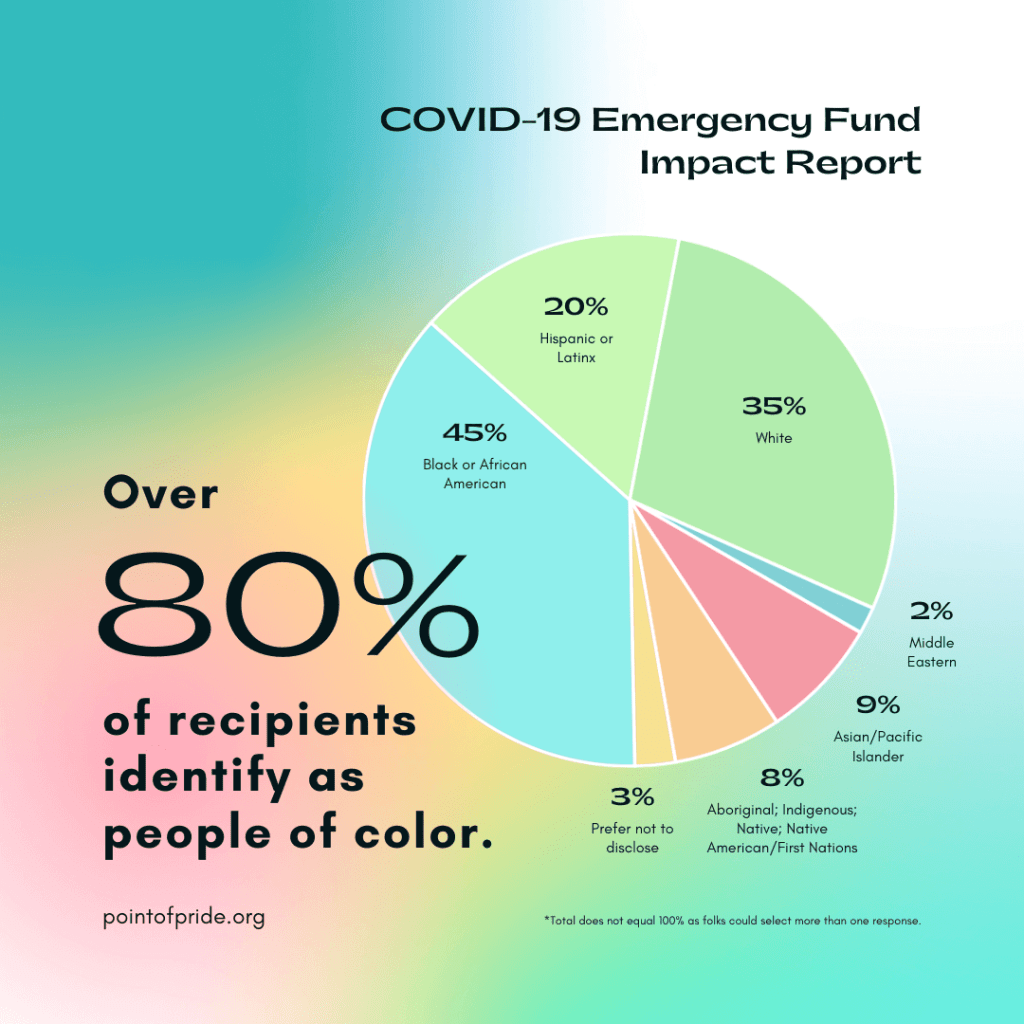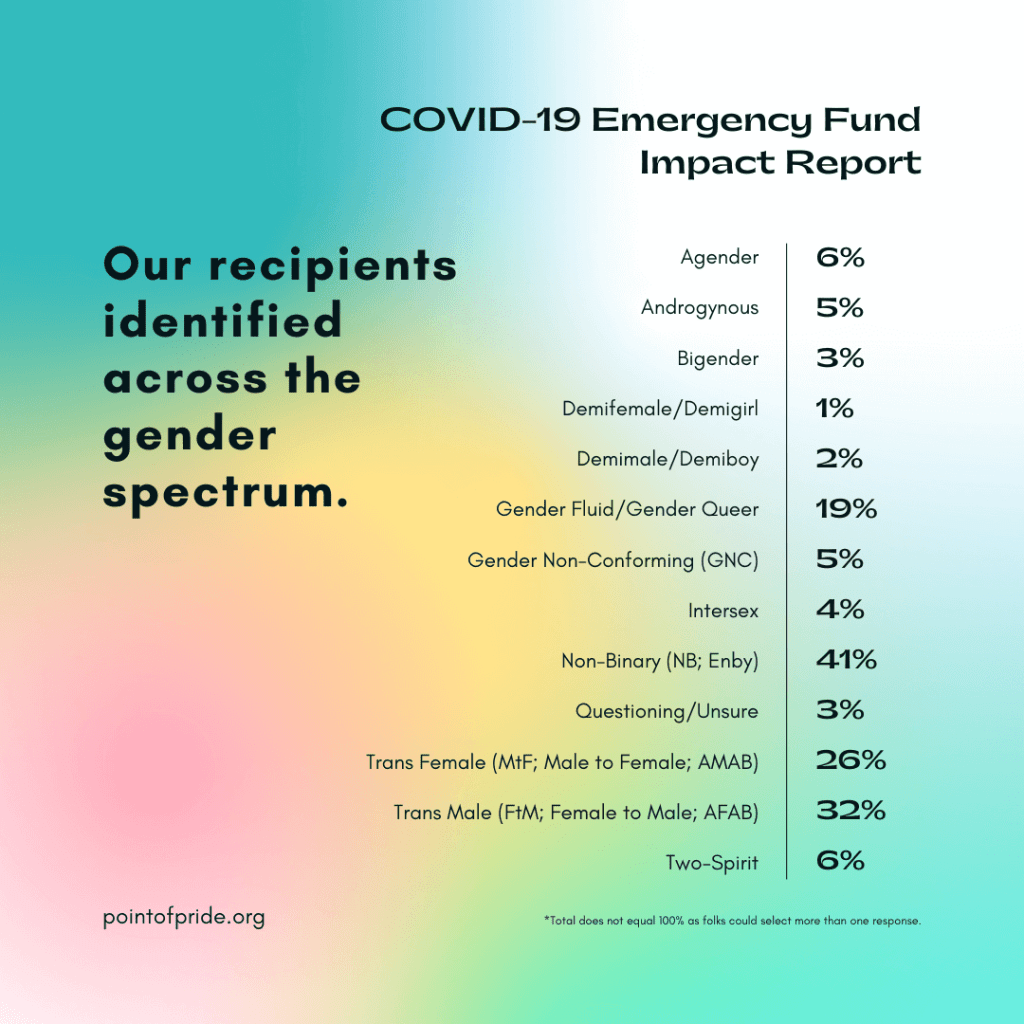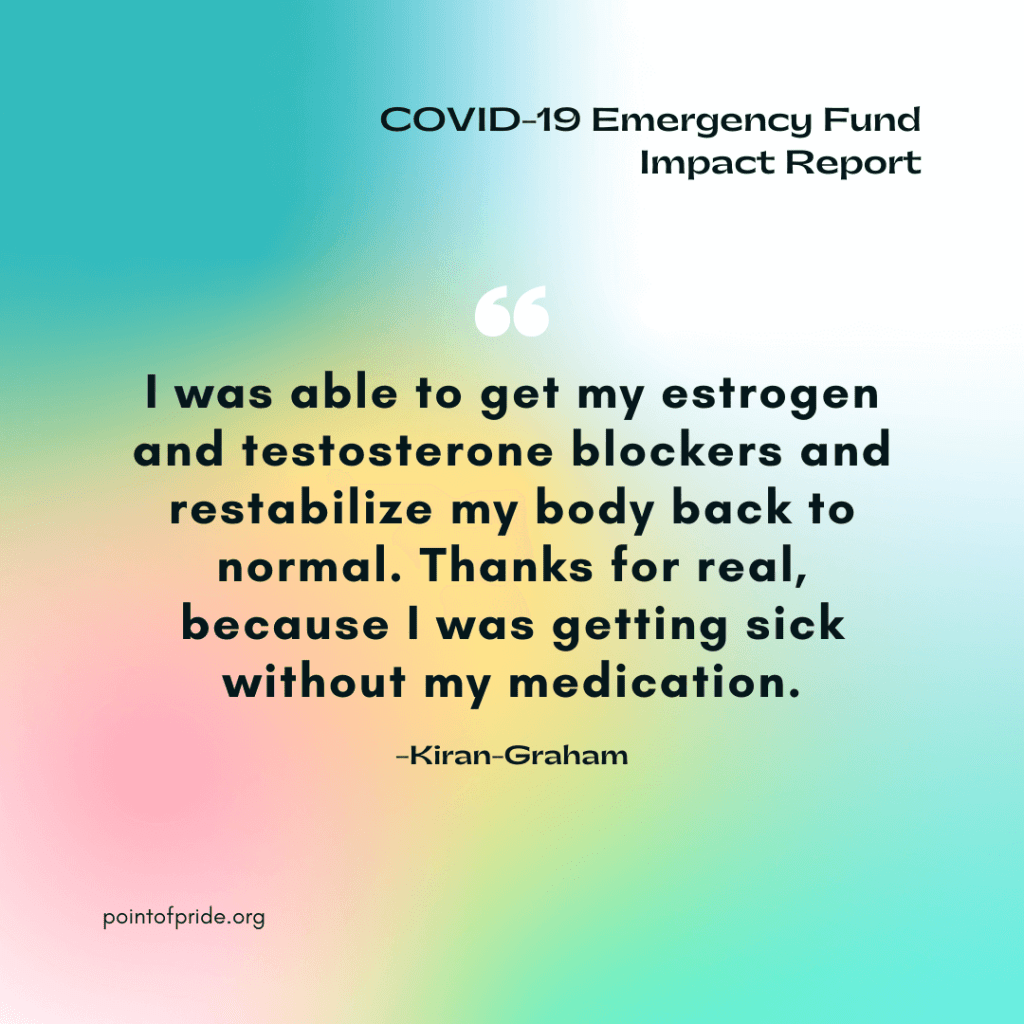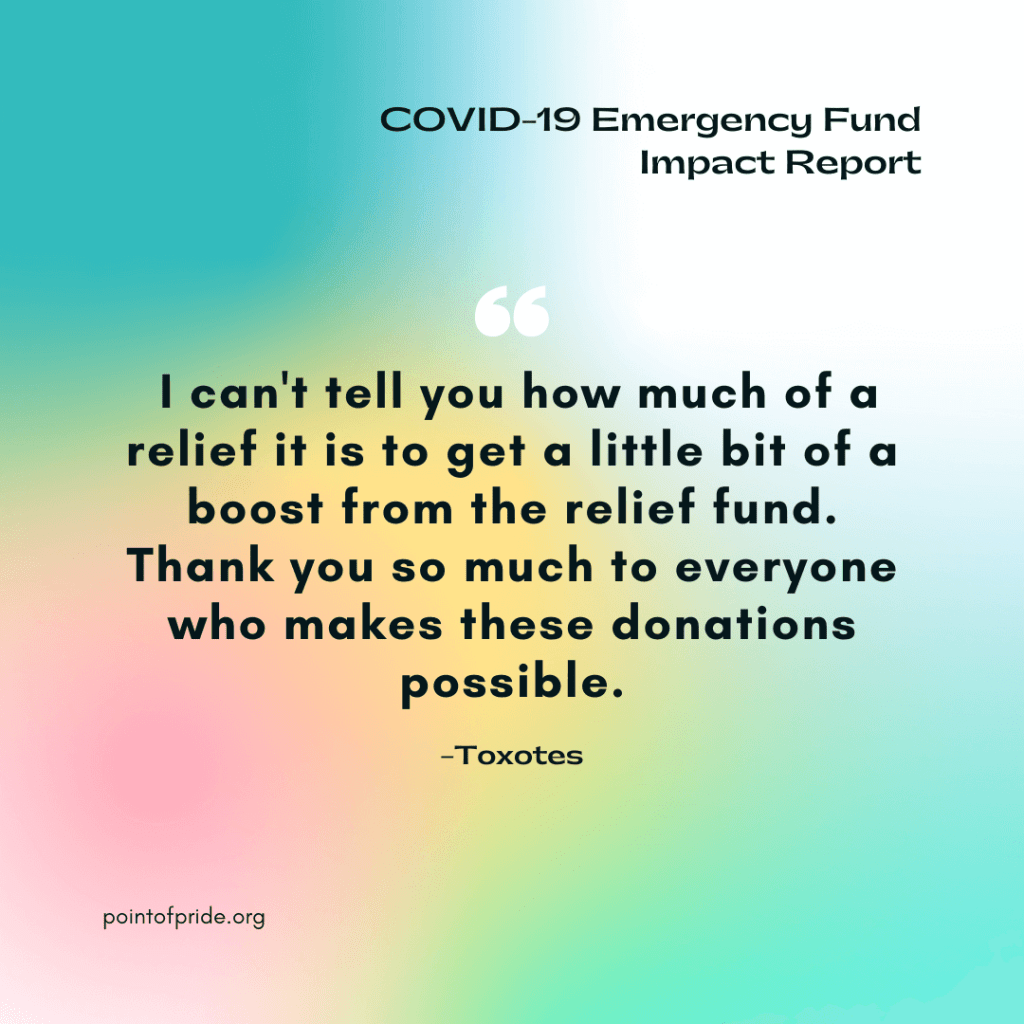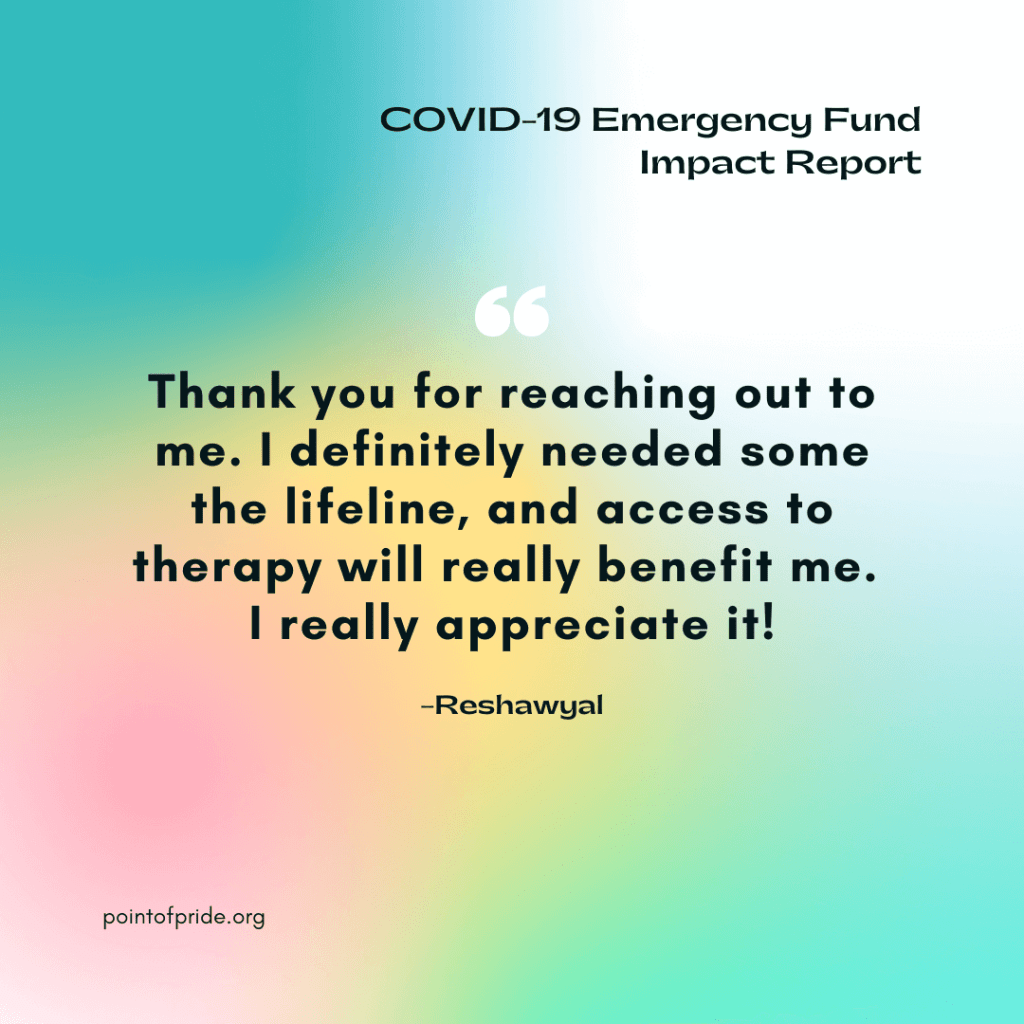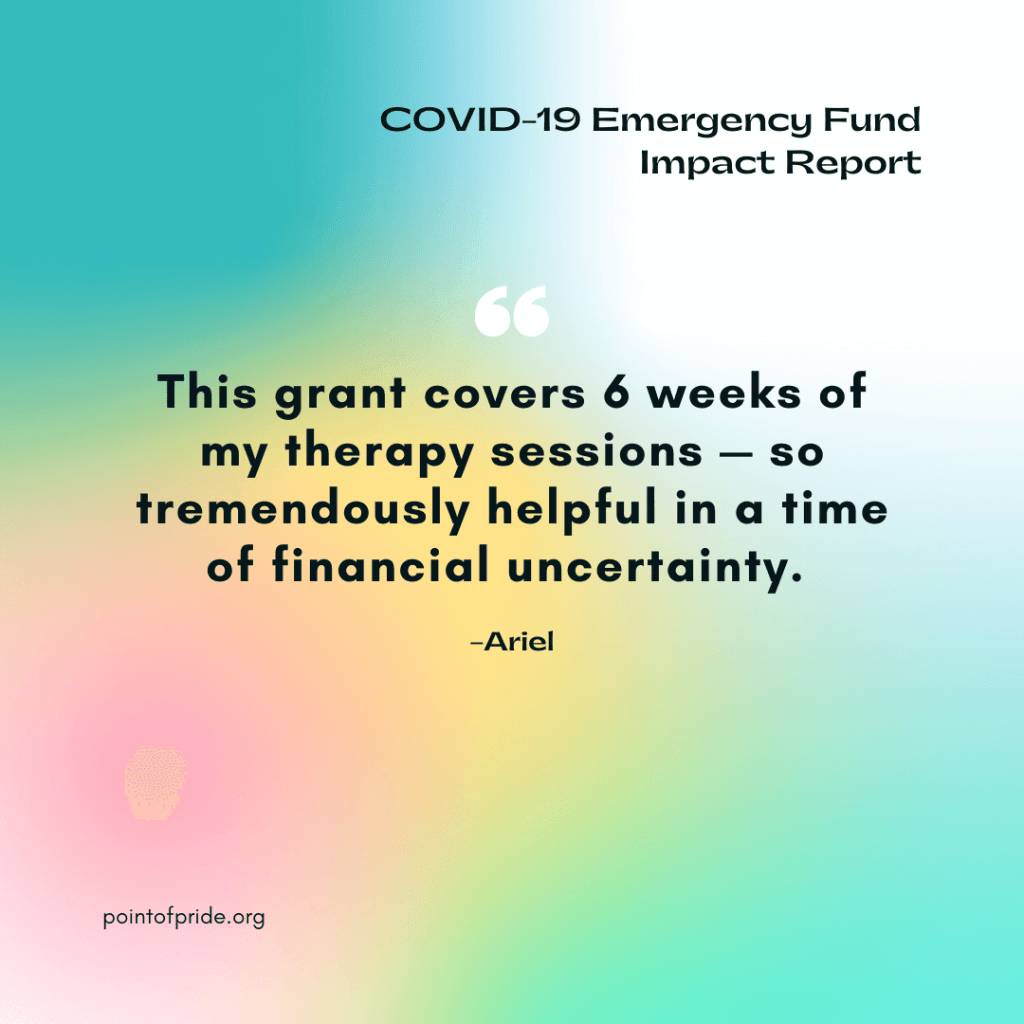 As of July 31, 2021, the COVID-19 Emergency Fund has been discontinued. Learn more about this decision
Point of Pride offers other financial aid and direct support services for trans people, which you may learn about here. For additional resources, please visit our Get Support page, especially the "Mutual Aid / Emergency Funds" section.