Dressing Well Without Binding
For trans and gender non-conforming folks who don't wear a chest binder, here are some tips to dress sharp and feel great in your clothes.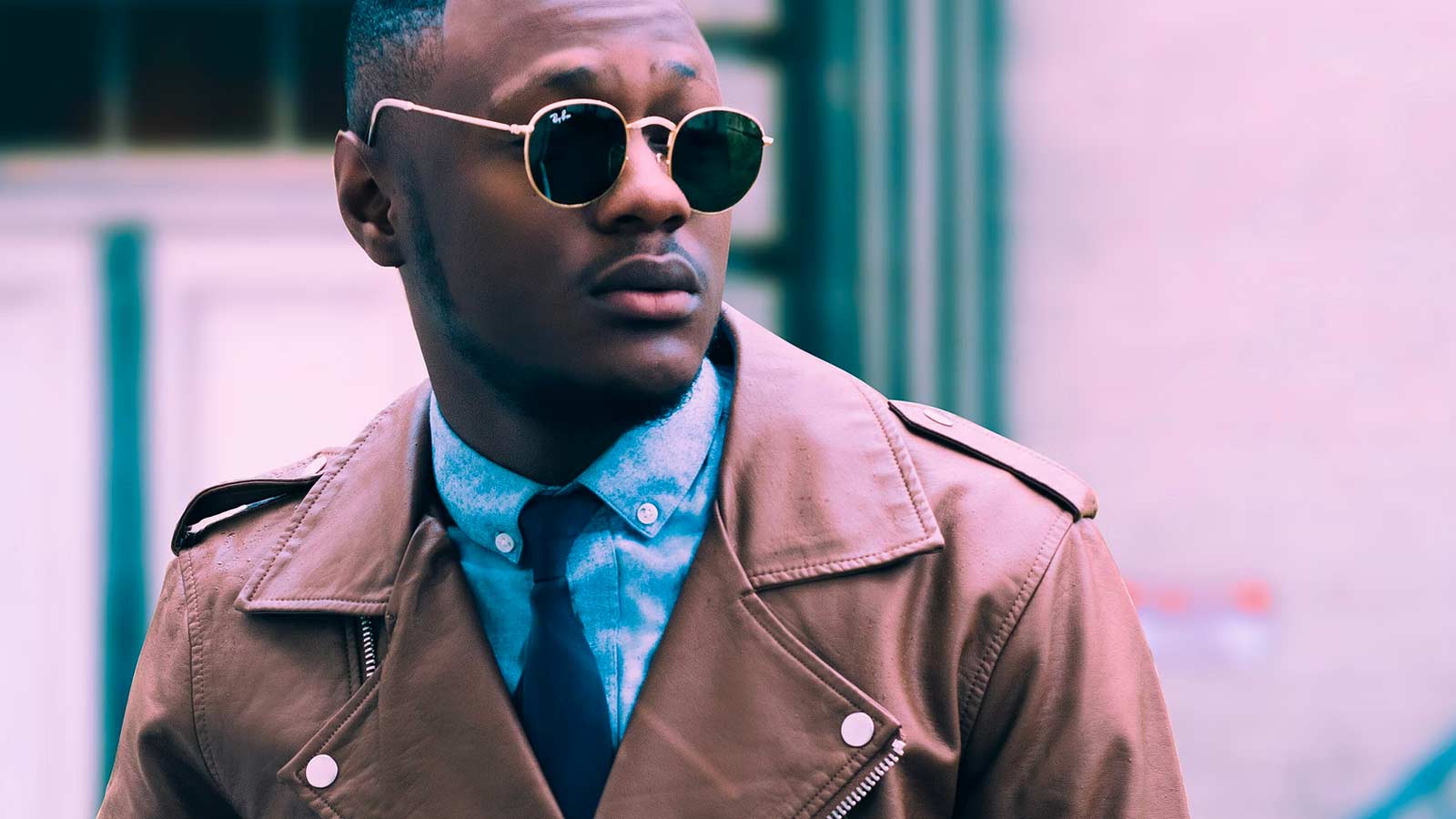 Many transgender and gender non-conforming folks choose to wear binders or compression shirts to achieve a flat chest, but many of us don't bind all the time, or even at all.
We might not have a chest binder. Or, we might find binding uncomfortable – anyone who's worn a binder in the middle of a summer heat wave can back this up. Or, we simply don't wish to bind at all (totally valid!), but are looking to achieve a neutral or masculine appearance through our clothing.
Here are some tips to dress well without wearing a chest binder.


1. Use an undershirt and smart layering
Most folks find layering to be a comfortable way to hide or neutralize their chest without compression. A tight-fitting undershirt or tank top can help keep things from moving around too much, allowing you to also wear a looser t-shirt over that. You can also try an open button down shirt over your tank or undershirt.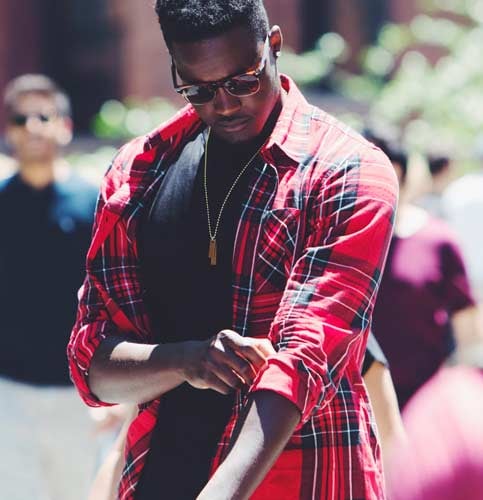 Outfit featuring a red plaid button up over a black undershirt


2. Try a sports bra
For some of us, an undershirt might not be enough, particularly if we have a larger chest. Try wearing a sports bra to give your body a bit of compression. (If any compression is uncomfortable for you, but you need support, we recommend choosing a sports bra one size larger than you'd normally wear.)
3. Avoid wearing baggy clothing
It might seem counter intuitive, but baggy clothing can sometimes add emphasis to your chest. Pay attention to how your sleeves fit, both in length and width, as well as where the shirt fits on your shoulders. If your clothes are too baggy, your top can actually hang off your chest, creating more shadows and curves.
4. Stick to darker colors and/or patterns
Dark colors like blacks, browns, and navy help to hide depth, which helps with covering up and de-emphasizing your chest. Solid colors, however, can sometimes bring more attention to your chest because there's nothing to distract the eye. Try patterns (go subtle or go big!), vertical stripes or lines, plaid, or a graphic that fits your style.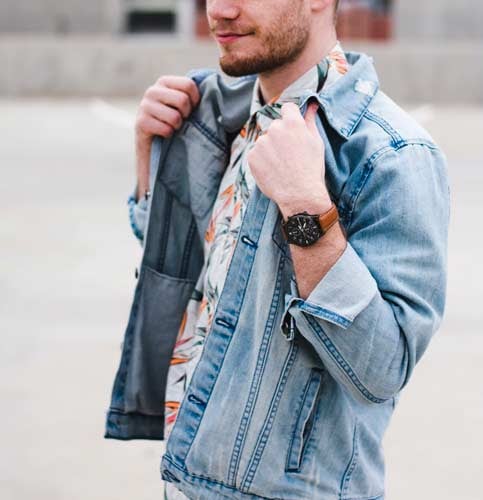 Outfit featuring a bold patterned shirt and a jean jacket


5. Think vertical
Depending on your body type and personal taste, you can use vertical elements to your advantage. Vertical stripes and pinstripes, neckties, an open vest, blazer, hoodie or jacket – all of these draw attention away from curves.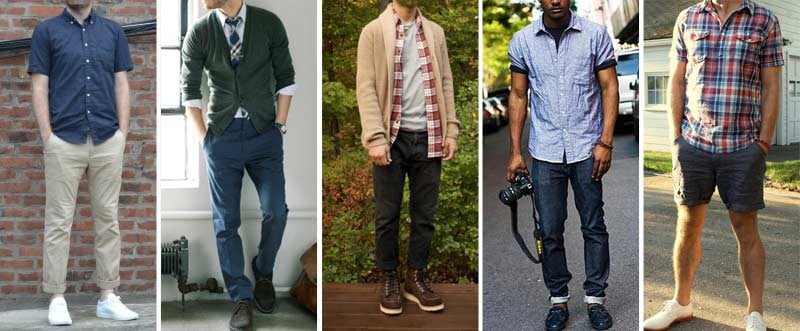 Layers, verticals, button ups, and accessories like ties can all help hide your chest


In conclusion
At the end of the day, "dressing well" is all about your gender euphoria! What clothes make you feel great? What clothes celebrate your personality, or tell your story, or help you show up as yourself in public? Wear that! :)
And if you don't care about minimizing your chest and just want to look sharp: focus on defining your personal style and looking and feeling great while doing it. The 3 keys to remember are:
Focus on fit: cheap, awesome fitting clothing will always look better than expensive, poor fitting clothing. For many trans folks, that might mean getting some clothes tailored or making alterations ourselves.
Think about versatility: buy products that can be mixed and matched to create a bunch of different outfits.
Less is more: great basics can set you apart from the crowd.
Some inspiration: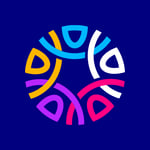 Written by Point of Pride
Point of Pride provides financial aid and direct support to trans folks in need of health and wellness care.