Meet Misleidy, 2021 Annual Transgender Surgery Fund Recipient!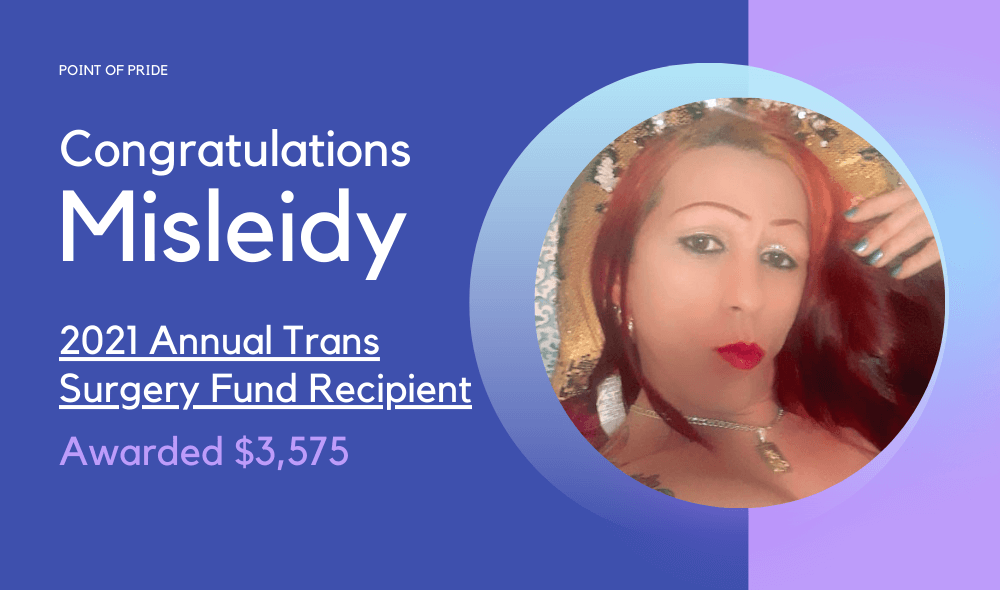 Congratulations to Misleidy G. from Massachusetts, who has been awarded $3,575 towards her gender-affirming surgery!
Misleidy is 41-year-old Latinx trans woman seeking breast augmentation surgery. She is originally from Cuba and is currently seeking asylum in the US. As a result of her pending asylum case, she is legally forbidden from working, which has also resulted in her currently dealing with housing insecurity and other major financial obstacles.
With aid from the Trans Asylum Seeker Support Network (TASSN), she has been able to support herself, but gender-affirming surgery was simply out of reach.
In her application, Misleidy shared, "In my country, since the age of 15, I have been out as trans. In my country I was physically abused and beaten by the police and by transphobic people. We are hated. I couldn't take it anymore […] so I decided to leave looking for freedom. Now in the United States, I am living freely."
Post-surgery, Misleidy hopes to secure her work permit so that she can get a job and continue living her life freely and without fear of discrimination.
Note: Point of Pride wishes to especially thank Shira Breen and the Trans Asylum Seeker Support Network for their support in providing translation services and facilitating communication between our team and Misleidy. Learn more about their work by following them on Instagram @transasylumsupport or visiting https://linktr.ee/transasylumsupport.