Post-Op Nipple Tattooing with Shane Wallin
A conversation all about gender-affirming medical tattooing, with general guidelines and FAQs for trans folks considering it.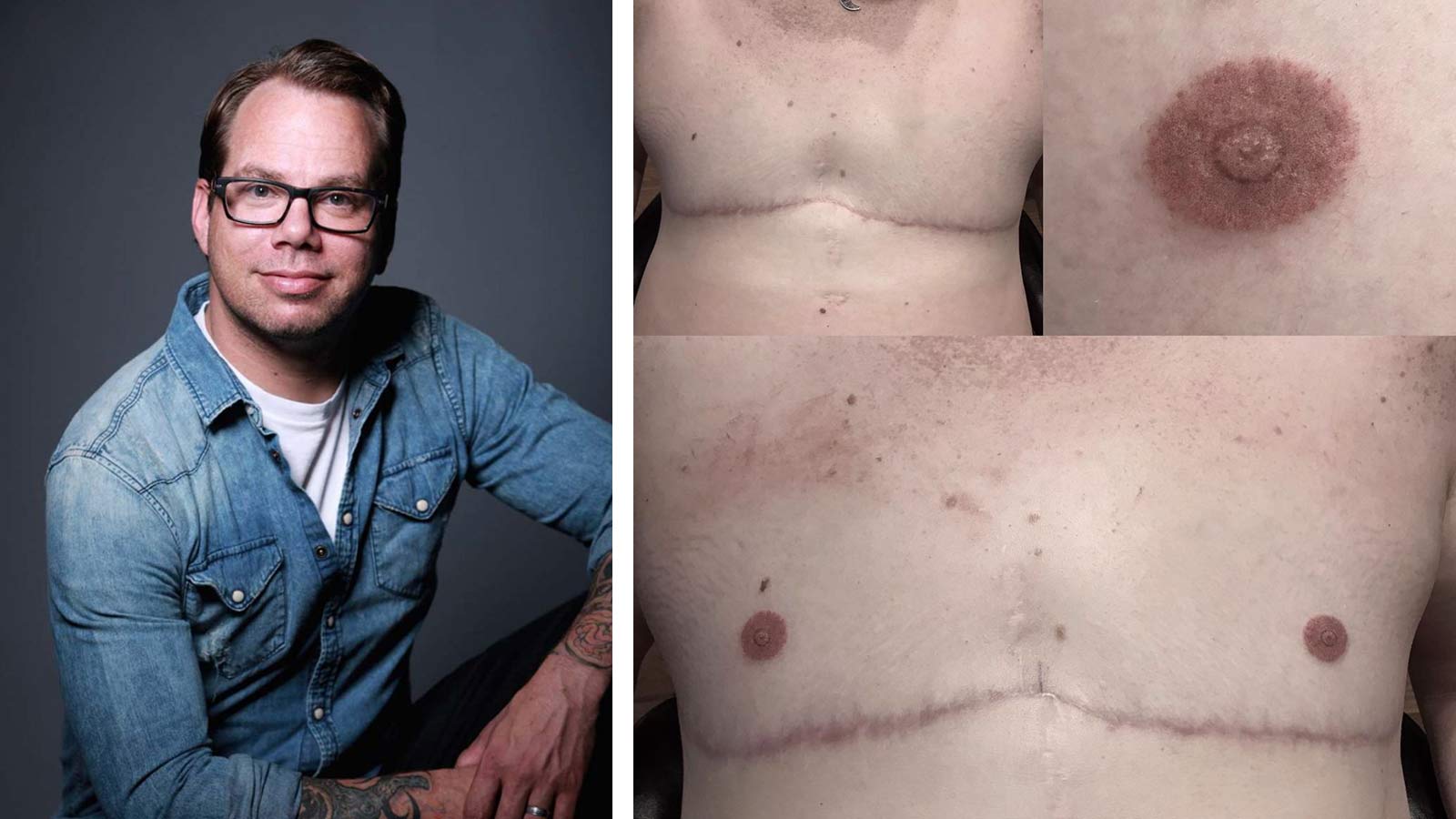 What is post-op tattooing?
In recent years, medical tattooing has gained popularity as a way to help people who have undergone surgery to feel more comfortable and confident in their bodies. Post-op tattooing can be anything that helps create a more natural appearance after gender-affirming surgery.
For top surgery, this can range from blending color and adding realism to existing nipple grafts to creating completely 3D nipples (which are portraits of nipples to give the chest a more life-like appearance if the client chooses not to have nipple grafts). Some clients may also choose to include decorative designs to help distract from top surgery scars.
For bottom surgery, tattooing can benefit clients who have had radial forearm free-flap (RFF) phalloplasty or vaginoplasty. Your tattoo artist can create skin tones that match the surrounding area or correct color inconsistency issues, and can create veins, wrinkles, and other details to enhance the overall appearance.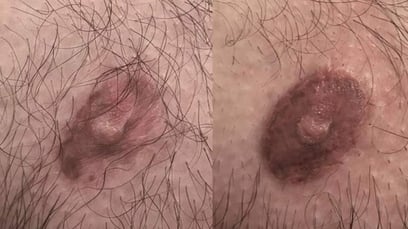 Nipple graft before and after medical tattooing
A Personal Perspective
Point of Pride Board Member Liz shares, "After I had my surgery, I developed an infection that led to deciding I wanted a revision. Even after the follow-up surgery, my results weren't what I had hoped for.
I consulted with numerous surgeons about a second revision but the feedback was unanimous that a third surgery wouldn't yield the results that I was hoping for. Disappointed, I began to explore alternatives and the idea of medical tattooing piqued my interest. After a lot of searching and consultations, I found an experienced artist to work with.
I could see significant improvement after just the first session. While it was more complicated to tattoo over not one but two layers of scar tissue, the artist was able to make significant progress in reducing the appearance of the scar tissue and creating a more symmetrical appearance on my chest. It definitely helped me feel much more comfortable about my surgery results."
---
Interview with Shane Wallin
One practitioner of this art form is Shane Wallin of Garnet Tattoo in San Diego, a skilled tattoo artist who creates 3D tattoo nipples for trans folks and individuals who have had mastectomies. While most of Shane's tattooing focuses around masculinization, he also works with feminization to correct color inconsistency issues in vaginoplasty and increasing nipple size for clients desiring enlarged areola.
The impact of Shane's work on his clients is profound, as he helps them reclaim a sense of wholeness or confidence. We chatted with Shane to learn more about about his journey to becoming a medical tattoo artist and what guidelines he'd offer to folks considering this option for themselves.
How long have you been tattooing, and how did you get started in the industry?
[Shane Wallin]: "As long as I can remember, arts and creativity in all its many different forms have been an important part of my life.
In my teenage years, I became fascinated with tattooing. When I turned 18, I found a super talented artist for a sleeve tattoo I wanted. By the time we were finished, I had convinced him to apprentice me. I've been tattooing since 1994, so about 30 years now.
My path to medical tattooing began in 2012. I had the opportunity to tattoo a client who wanted to create a lace bra tattoo covering her scars from a double mastectomy. Working with her was a powerful and emotional experience that would be the spark that inspired me to shift the focus of my work.
At that time, nipple tattooing was primarily done in the doctor's office. With my artistic background, I knew I could achieve a much better result for the client. And as my mastectomy-related clientele grew, I understood the need for medical tattooing, nipple restoration, 3D nipple tattooing, and post-op tattooing—and the positive impact it has on folks."
Why are you passionate about serving the trans and non-binary community?
[SW]: "I have friends in the community, and I realized my work and passion could benefit those who had surgery as part of their transition. I find it especially rewarding to be a part of their affirmation journey—helping someone achieve gender euphoria while also easing dysphoria and creating safety. Clients have expressed that tattooing adds an element of safety in situations where they don't necessarily want to explain their scars.
I believe everyone has the right to be the person they are meant to be, living their best lives free of fear or judgment. I'm also the proud parent of a transgender child!"
What would you like those interested in post-op tattooing to know?
[SW]: "I believe that medical tattooing is often a great alternative to grafting, as you have less surgery and more control over the final look of your overall size, shape, color, and placement."
---
General guidelines and FAQs
You'll need to wait at least 5 months after your final surgery before starting 3D tattooing. If you had a difficult healing process, please add extra time for healing.
If you feel you may want to do revision surgery (i.e., for dog ears or other excess skin), you are encouraged to wait until after that surgery is complete first.
The duration of your first tattoo appointment is between 1-2 hours. A touch-up appointment is typically one hour long or less.
If you received nipple grafts, it may take multiple sessions for ink to hold and the desired effect to be achieved.
Your touch-up appointment must be within six months of your initial service. For best results, we'd recommend 8 to 12 weeks after your first tattoo appointment.
After your sessions, you cannot swim, use hot tubs, or soak in water for at least 3 weeks.
No sun exposure or spray tanning for 2 months before and after your sessions.
Please make your tattoo artist aware ahead of time if you are allergic to adhesive/

Saniderm.

If you are concerned about discomfort during your appointment, you can purchase lidocaine and apply 2 hours beforehand. Follow the manufacturer's directions for use.
Artists cannot tattoo skin tone/lighter color over dark scars or red scarring due to lack of longevity and variable results. If your scars are very dark, you are encouraged to wait/heal for as long as possible, as your scars will continue to improve and change/lighten over time. If you feel that they have had ample time to heal and you have not seen any improvement, you may consider decorative tattooing instead.
Some tattoo artists are insurance accredited (Shane's shop is!) and can assist you with paperwork that you file on your own behalf for insurance reimbursement.
For answers to more specific questions, be sure to speak with your artist directly.
Shane is based in San Diego and offers appointments in Minneapolis, MN and the Bay Area. Visit www.ftmtattoo.com or follow his work at @ftm.tattoo on Instagram.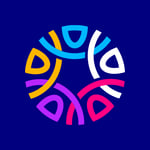 Written by Point of Pride
Point of Pride provides financial aid and direct support to trans folks in need of health and wellness care.