Stand Up for Trans Kids: Donate Today (Every Donation Matched!)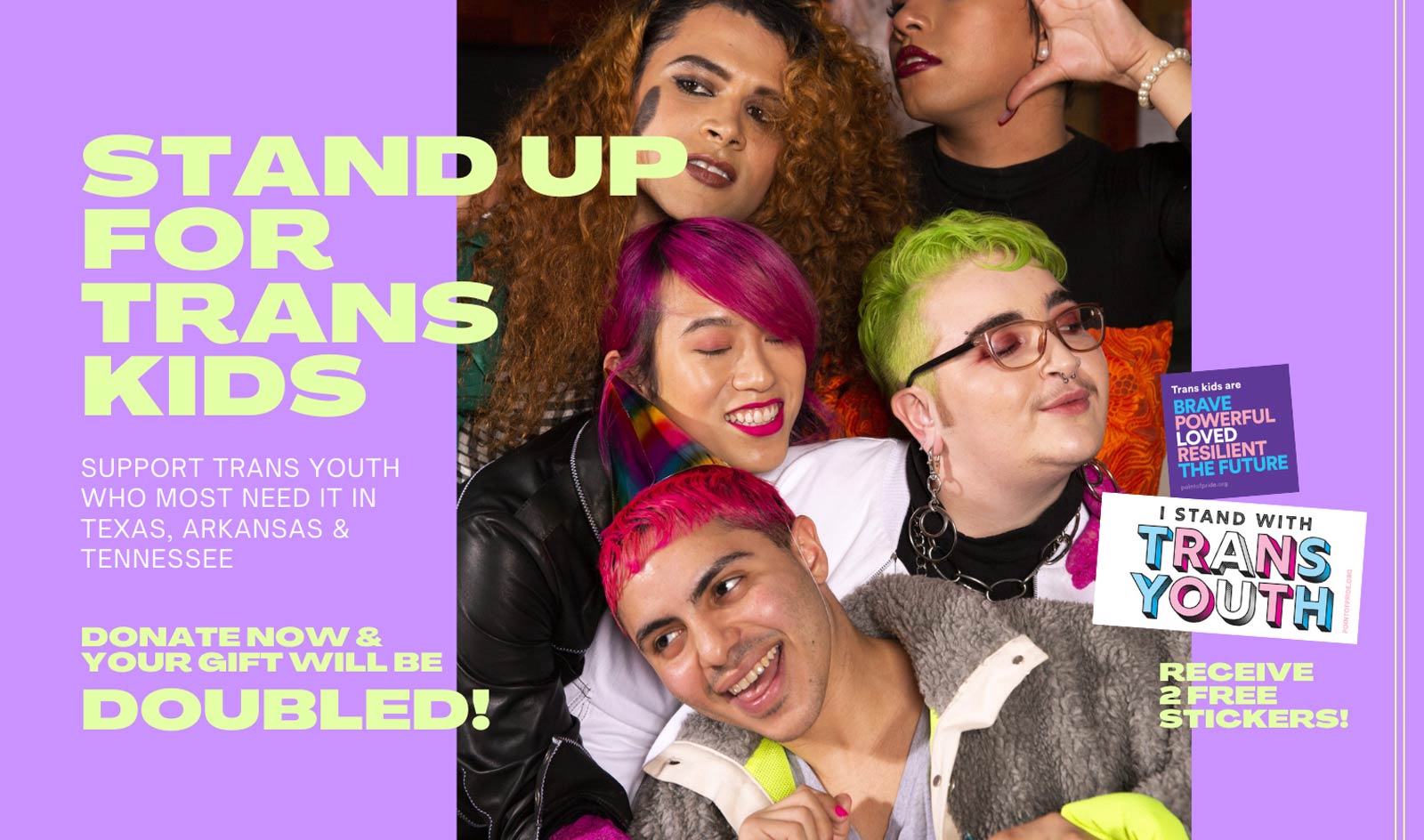 There has never been a more pressing need to support our trans youth; we're asking you to join us as we race against the clock. And, if you join us in supporting trans youth today, your donation will be matched dollar for dollar.
Turn on or read the news and the headlines are everywhere:
Texas moves to charge parents of trans children and their doctors with child abuse for helping their children get gender-affirming care
Arkansas passes bill restricting gender-affirming care for trans youth
Tennessee governor signs bill banning gender-affirming care for trans youth into law
So far this year, more than 100 of these anti-trans bills have been introduced across the country, many of them targeting trans youth in every aspect of their lives – their ability to participate in sports with their peers, their access to medical care, even their parents' support and affirmation of their identities. Our LGBTQ+ youth need us now more than ever. Especially in places like Texas, Tennessee, and Arkansas where these cruel anti-trans bills are being signed into law.
We're prioritizing and expediting support to trans youth in Texas, Tennessee, and Arkansas and we hope you will join us in telling these vulnerable young people:
We see you.
We love you.
And, we are fighting for you.
We can't do this without you – any amount helps.
Donate now & your gift will be doubled
When you donate today, you'll receive two free stickers so that you can show your support for trans youth: