2018 Capital Trans Pride Recap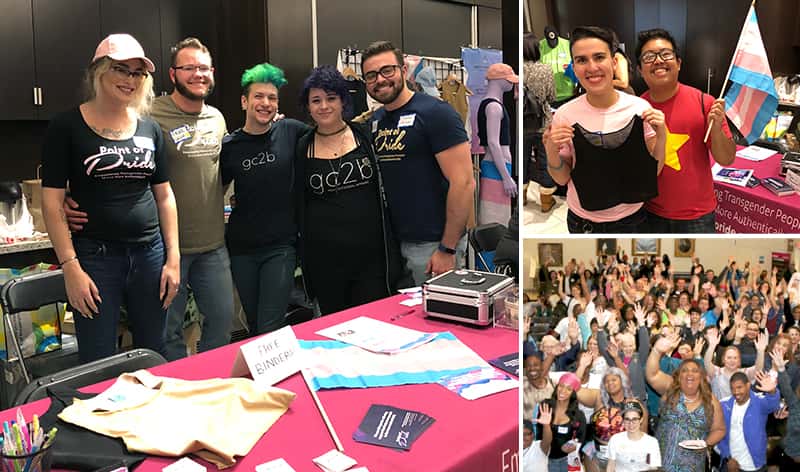 Point of Pride had an amazing time at Capital Trans Pride in Washington, D.C. on May 19, 2018!
Capital Trans Pride is an annual event and day of celebration for members, supporters, family, and friends of the transgender community. The day featured workshops, panel discussions, a keynote address by activist Tiq Milan, and an awesome space to simply connect and be around other trans folks.
Throughout the day, we gave away more than 25 chest binders, many of which to trans folks who had never worn a binder before! Our team had an incredible time chatting with folks and providing support and information. Special thanks to our chest binder program sponsor gc2b for donating the table space so that we could participate!
Check out more photos from 2018 Capital Trans Pride and be sure to follow us on Instagram, Facebook, or Twitter so you'll know what LGBTQ events we'll be at next. 🙂