Announcing Mercury Stardust's 2nd Annual TikTok-a-Thon for Trans Healthcare
Mercury Stardust and Point of Pride are teaming up to raise one million dollars for trans healthcare!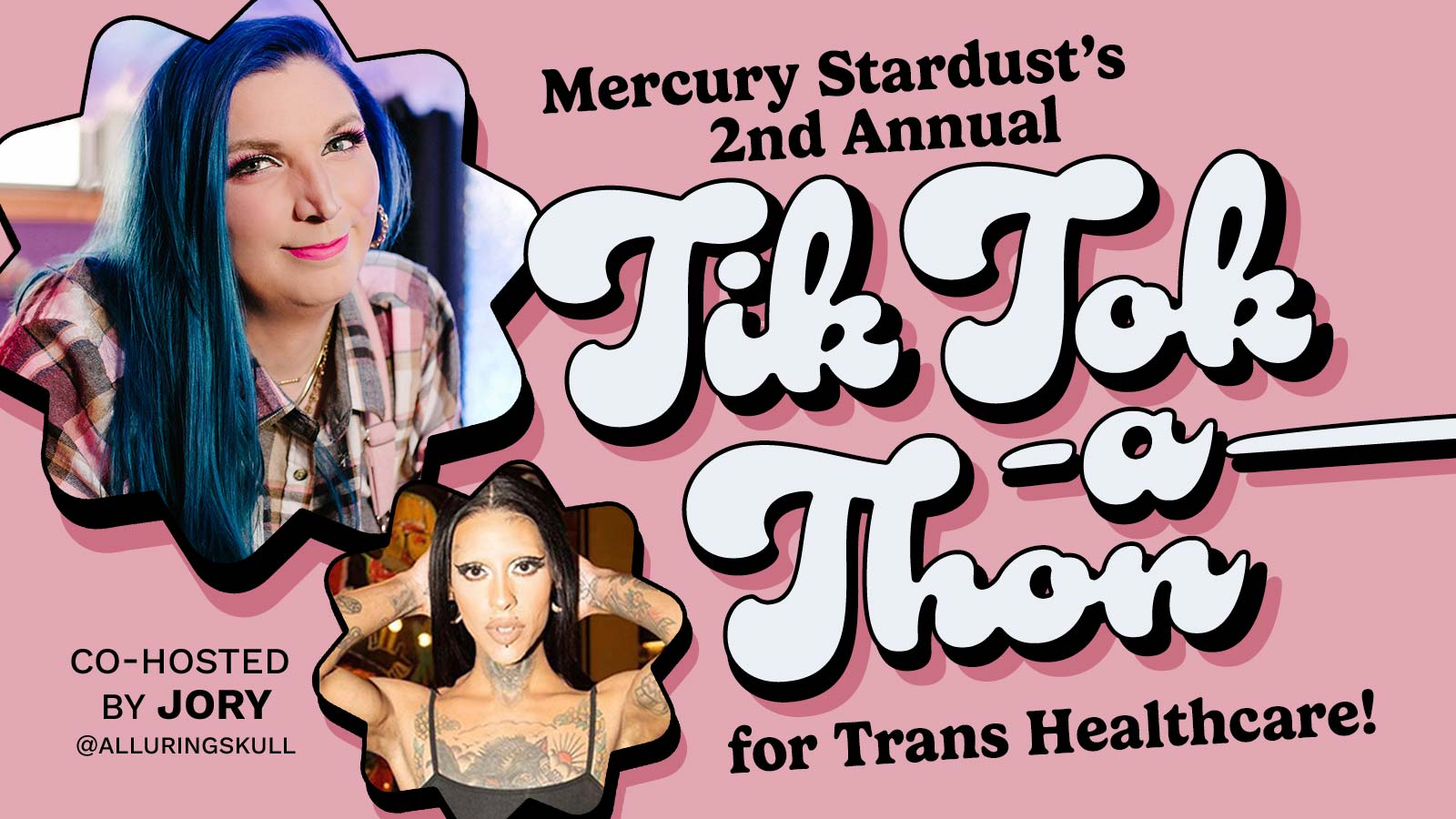 Last year, Mercury Stardust planned to raise $24,000 in 24 hours, but what she ended up doing was igniting her audience to raise $120,000+ in a day. This year, she aims her sights even higher: to raise $1 million for trans healthcare in 30 hours, live on screen!
The details
Tune in to Mercury's TikTok channel starting Thursday, March 30, 2023 at 5pm EST through Friday, March 31, 2023 until 11pm EST. There'll be guest appearances, fun and games, musical guests, and more!
Donate to help us reach this goal by visiting www.pointofpride.org/mercury or texting the code "STARDUST" to 44-321.
The impact
The $1 million raised will provide...
free gender-affirming garments to 3,000+ recipients
a year of free HRT access to 100+ recipients
access to gender-affirming healthcare procedures for 250+ recipients.
In a time when trans rights are being legislated against, when life-saving trans healthcare is being taken away, it's more important than ever to stand up for what's right and support the most vulnerable in a community that is already so vulnerable.
Your host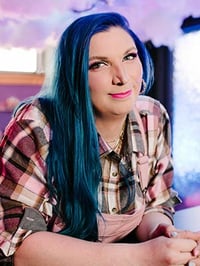 Mercury Stardust, aka The Trans Handy Ma'am, is known and loved by over 2.2 million followers on TikTok, and over 180k followers on Instagram. She has received almost 300 million views across platforms, and uses her 16 years of experience as a maintenance technician to help the most vulnerable in her community, LGBTQIA+ folx, single mothers, renters, survivors of domestic violence, and more. She gives them the tools they need to care for their homes, whether they own them or not.
Your

co-host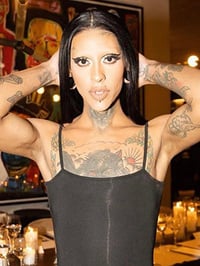 Jory, aka AlluringSkull, is a content creator, advocate and artist. During a BLM protest in 2020 she was arrested on LiveStream for protesting peacefully for the rights of Black people nationwide, and that moment was clipped and went viral. The hardships she has faced as a Black Trans woman have shaped the content she makes and has created a space that seeks to help the quality of life of so many marginalized Americans. She has built a platform of over 2.3 Million on TikTok and 132k on Instagram where she regularly shares her insight on social issues, looks, and comedy because she believes advocacy and joy are the keystones of liberation.
Press
Mercury Stardust Media
Maggie Conrad
maggie@mercurystardust.com
Point of Pride
Aydian Dowling
aydian@pointofpride.org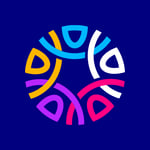 Written by Point of Pride
Point of Pride provides financial aid and direct support to trans folks in need of health and wellness care.