Congrats to the Fall 2021 Electrolysis Support Fund Recipients
Each recipient has been awarded $1,000 in financial assistance towards their gender-affirming hair removal services.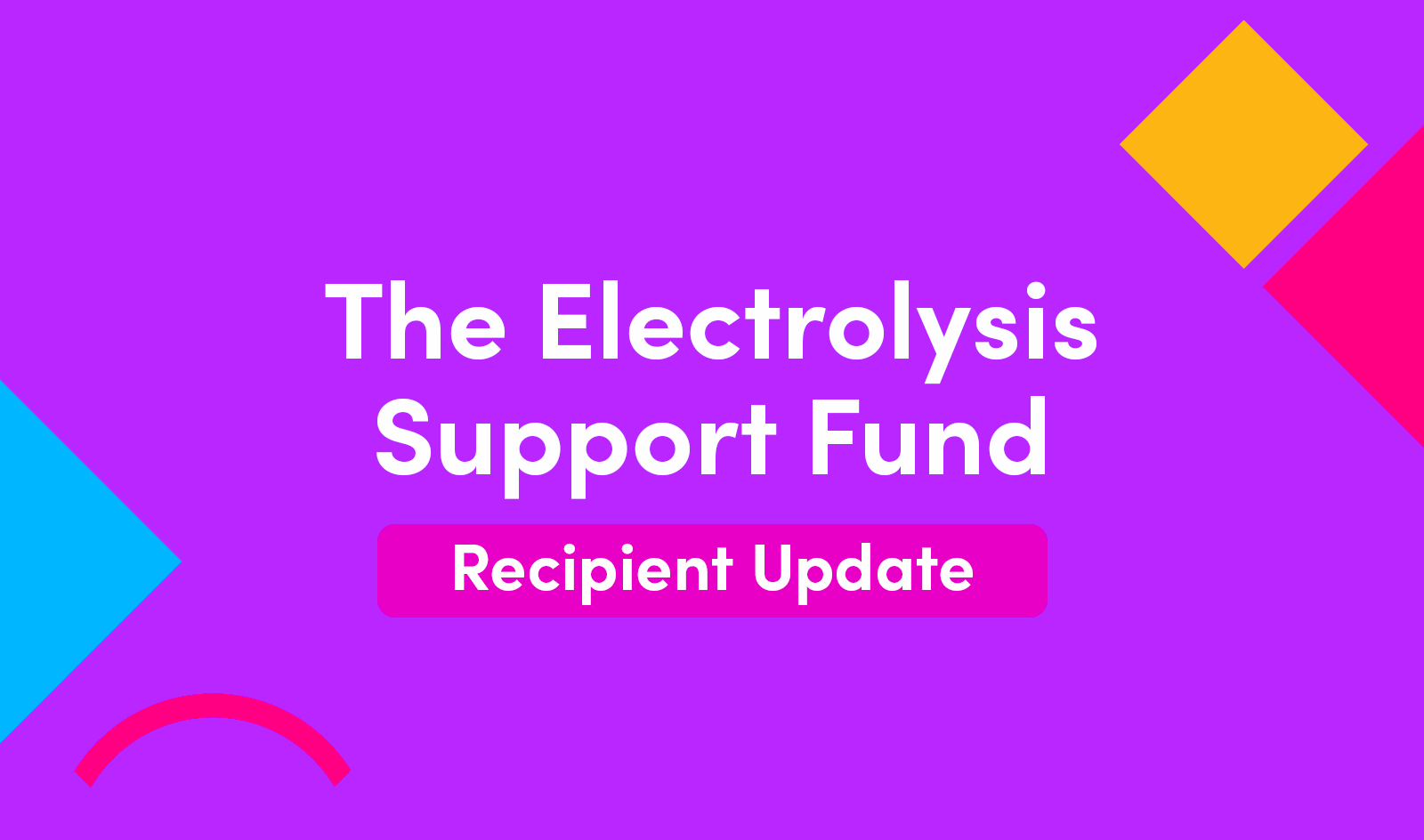 The Electrolysis Support Program provides financial assistance towards hair removal services for trans femme folks who cannot otherwise afford them.
Statistics this cycle
There were 140 applicants this cycle.
33% of applicants are youth under 24
49% of applicants are people of color
66% of applicants have dealt with homelessness/housing insecurity, either currently or in the past
51% of applicants are living with a disability or chronic illness
The process of reviewing these applications and selecting recipients is incredibly difficult, as our organization has extremely limited funding available, and each and every applicant is so worthy of access to the care they deserve.
Impact
These recipients have each been awarded $1,000 for hair removal services such as electrolysis or laser hair removal.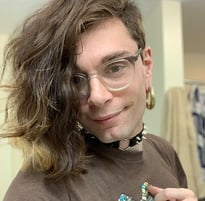 Madeline (she/her) is a disabled 29-year-old trans woman who someday hopes to get a breast augmentation and facial feminization surgery. Because of her anxiety disorder, however, she is unable to work long hours. With the support of SSI, she just makes enough money to pay for housing and necessities. This has made it difficult to save money towards care like electrolysis and surgery. Madeline shared, "Receiving gender affirming healthcare would greatly impact my safety. Because of my anxiety, I walk everywhere, and I am harassed often. I would like to finally be able to go about my daily business without possibly being harassed about my gender. I want others to see me as a woman." Madeline is a huge fan of playing music: her tunes always bringing smiles and dancing.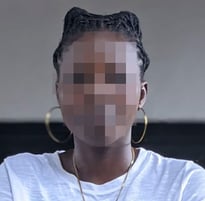 Brie (she/her) is a 51-year-old trans woman seeking electrolysis. She has lived through significant challenges throughout her life, and currently struggles to access care while being on Medicare and living on a limited SSDI income. Medicare in Maryland has posed challenges in accessing gender-affirming care, particularly electrolysis, which Brie requires to feel affirmed and whole. "I will be able to look in the mirror and see myself clearly. I'll be able to know that I'm looking at Brie." Brie is a vibrant, colorful, and beautiful soul who gives back to her community, and is currently pursuing her GED to re-enter the workforce.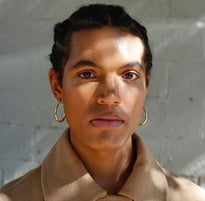 Laith (she/her, they/them) is a 26-year-old Black Southern trans femme seeking permanent hair removal. They have been lucky to receive care from a doctor who works closely with the queer community. However, they are now working 3 jobs while preparing for law school and trying to save for their medical procedures. Unfortunately, they have insurance that only affords them basic coverage: it excludes necessary care like electrolysis and gender-affirming procedures. Coupled with student loan debt from their undergraduate education, Laith worries they'll never get the care they need. They shared, "Having gender-affirming healthcare will literally alter my whole lifestyle: it will help me occupy spaces and feel seen in those spaces. It will help me feel better in the clothes I wear, the bathrooms I choose to use, the relationships I maintain, and the body I possess." Laith is an ambitious young person with hopes of becoming a future attorney and queer advocate in the near future.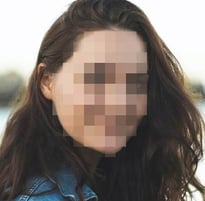 Mix Luci W. (Shy/Hyr/Hyrs) is Disabled, Autistic, TransFeminine, liberal Messianic Jewish, anxious/depressed, legally ordained, and left-handed. She is also a self-described Cat-Lady, bambi Lesbian, editor, Advocate, and book collector. On the topic of accessibility to permanent hair removal services for hyrself, Luci shares, "Once my body hair is gone, I will be able to confidently wear 'traditionally feminine' clothes, regardless of whether or not I am stared at, or even if my clothes prompt commentary from strangers or anyone else." Luci loves to share hyr book collection of over 6,000 titles with anyone who loves to read as much as shy does, or who simply wants to borrow a book or twelve.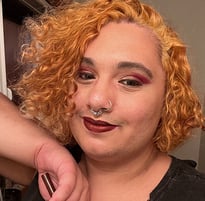 Vesper (she/her) first attempted to afford electrolysis through Medicaid, but no matter how hard she pushed, her insurer would not approve hair removal or any other dysphoria-alleviating procedures. "It's been an uphill battle to pursue medical intervention for my dysphoria," Vesper shared. "I was met with fatphobia, transphobia, homophobia, and general medical bureaucracy with every step." She knows that access to medical interventions will alleviate some of the dysphoria that causes her to be afraid to leave her home, as well as improve her self-image. She shares, "I am a wife, a dog mom, a shadetree mechanic, and a fierce advocate for human rights and social justice. I have creature comforts, I enjoy food and cooking. My attitude and ferocious nature make me the person that I am."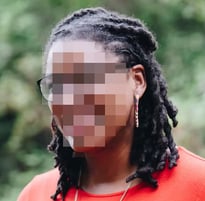 Cris (they/them) has felt suffering from their unwanted facial hair since puberty hit. "20 years later, it still greatly impacts my self-esteem," Cris shared. In the past, they tried laser hair removal, which was unfortunately unsuccessful. A dermatologist has told Cris that their skin is becoming damaged from products like Nair and waxing. "I've had to resort to shaving, which I need to do every day, and I still have stubble." Cris' day-to-day life has been greatly impacted by this, both at the workplace and with their family: "I avoid all photos as much as possible. I want to feel self-confident around my wife, and take photos with her." Cris is a primary school special educator and mother to a teenage daughter, and describes themselves as self-conscious person with a big heart.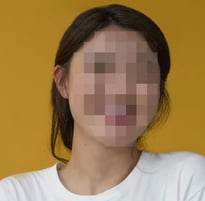 Eve (she/her) is a 27-year-old Chinese-Filipino trans woman. Her largest source of dysphoria comes from facial hair. Eve has no family to lean on for financial support, and is currently living her life-long dream of going to college. Despite bartending full time, with the high costs of tuition and living expenses, there is simply no way for her to afford electrolysis on her own. She longs to be done with shaving, razor burn, and layers of concealer – of not seeing herself "as half a person" in the mirror anymore. Due to racism, she did not embrace her Asian American heritage and culture for the majority of her life, in the same way she did not always embrace her gender. Today, on that intersection, Eve shared, "I am a proud Asian American. Studying Mandarin has been essential to my journey into womanhood." She added, "I wish a thousand blessings to all the women and queer folx who inspire me to live authentically!"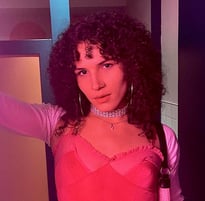 Jem (she/her) is a 21-year-old trans woman. Jem shared, "It took me a long time to find that name, Jem, let alone who it belongs to. There were many nights where I never thought I'd make it to this point... I've only recently begun to fall in love with who I see in my reflection." In her life, she has dealt with issues including housing insecurity, the financial responsibility of her transition, and experiencing various forms of employment discrimination. She feels this grant and access to hair removal will alleviate a major aspect of her journey with identity. She shared, "To empower my community, I've taken on the position of Senator of Gender Equality to make my school a more comfortable and safe space for non-binary and trans students." She's also written an article on the topic of "realness" where she addresses the stigma of "passing" and highlights what truth and authenticity means for trans people.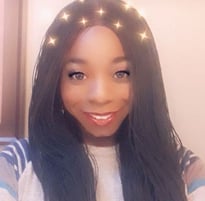 Victoria (she/her) believes her journey first began in 2016 when she decided she would be getting gender-affirming surgery. "What a journey it has been," she shared. "I have had to work several jobs that offered insurance which would partially cover the cost of surgery. However, none would cover the cost of the hair removal." This meant Victoria worked hard to save up money to afford hair removal; unfortunately, a progressive illness drained this savings with expensive medical visits and medications. On what access to electrolysis means for her, she shared, "I am a woman, a proud queer Black trans woman inside, and soon on the outside to the community at large. I need to be me. The real me. The me that isn't insecure to walk amongst cis-hetero white men with my head held high." Victoria studied fine art in school and considers herself to be an artist to her core.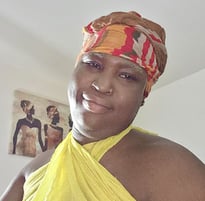 Terra (she/her, they/them) was working 3 jobs before the COVID-19 pandemic began, just trying to make ends meet. "This pandemic has stolen everything: I've lost loved ones, work, and my health," she shared. Terra sees access to hair removal services as a means of personal safety; she worries about harassment or violence by men in public due to her trans status. "I dream about a day where men aren't a threat for me. Hair removal means a new level of health and well-being in my life." Terra is a proud mom to a young woman, and is an avid poet and activist.
---
If you'd like to support this work, please donate or consider hosting your own fundraiser. As a volunteer-operated, trans-led organization, 100% of your donation benefits our recipients.
If you or someone you know is interested in applying for support, please visit our program's webpage to learn more.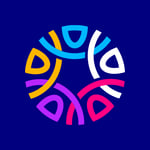 Written by Point of Pride
Point of Pride provides financial aid and direct support to trans folks in need of health and wellness care.