Congrats to the Spring 2022 Electrolysis Support Fund Recipients
Each recipient has been awarded $1,000 in financial assistance towards their gender-affirming hair removal services.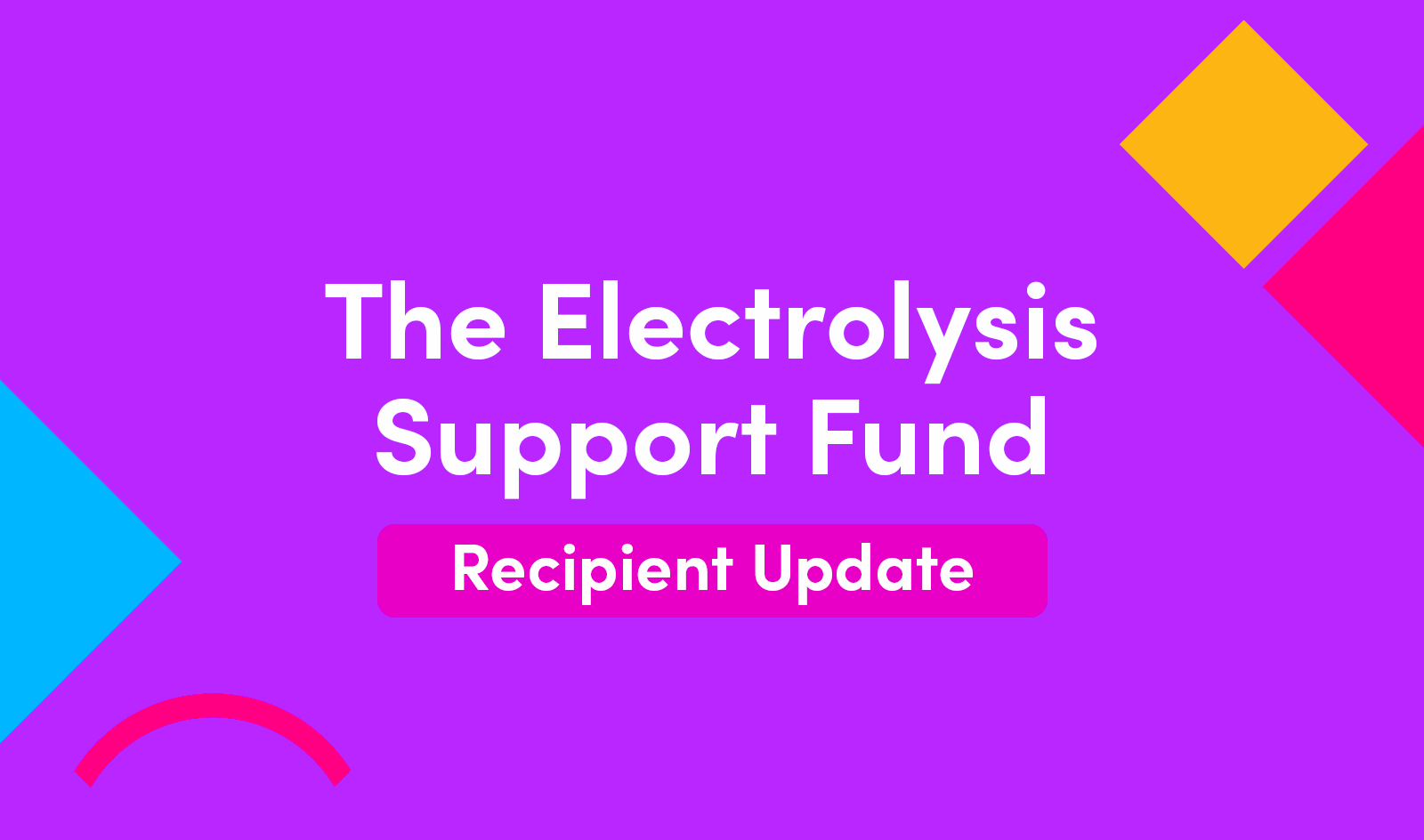 The Electrolysis Support Program provides financial assistance towards hair removal services for trans femme folks who cannot otherwise afford them.
Statistics this cycle
There were 221 applicants this cycle.
26% of applicants are youth under 24
37% of applicants are people of color
64% of applicants have dealt with homelessness/housing insecurity, either currently or in the past
48% of applicants are living with a disability or chronic illness
The process of reviewing these applications and selecting recipients is incredibly difficult, as our organization has extremely limited funding available, and each and every applicant is so worthy of access to the care they deserve.
Impact
This cycle, we were able to award 6 recipients $1,000 for hair removal services such as electrolysis or laser hair removal.
2 recipients are youth under 24
4 recipients are people of color
All 6 recipients have dealt with homelessness/housing insecurity, either currently or in the past
5 recipients are living with a disability or chronic illness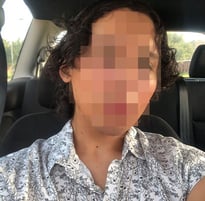 Yvonne (she/her) is a 24-year-old trans Latina seeking gender affirming procedures. She has only been able to afford hormone replacement therapy and due to the high cost of living, Yvonne didn't see herself being able to get laser hair removal services. In the past, she has dealt with housing and food insecurity, and knows how difficult it can be to have access to safe and fair jobs as a trans Latina. She shared, "I look forward to waking up every day and seeing myself reflected in the mirror, without the pain and burden of having to shave. I feel relief knowing I can show myself to the world and walk with more confidence." Yvonne is a mental health technician as well as a part-time student in the medical field. In the future, she hopes to give back to her community and use her resources to empower others. In her free time, Yvonne enjoys exploring new parks in her city, cooking for her friends, and dancing.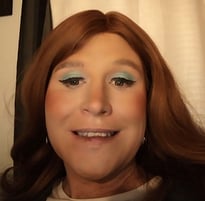 Michelle (she/her) is a trans woman seeking electrolysis in preparation for bottom surgery. "I have been very blessed that my insurance was able to cover my medical expenses when it comes to my bilateral orchiectomy and [gender-affirming hormone therapy]," she shared, "but they will not cover the electrolysis hair removal I need first in order to access vaginoplasty." Michelle describes herself as a caring, happy-go-lucky type, who enjoys being around family and friends. She is eager to continue her healthcare journey: "[Bottom surgery] will help me be much less conscious of my body, and help me psychologically and mentally. I will finally be at ease."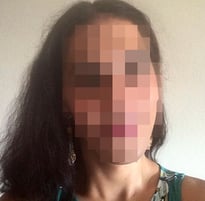 Dolores (she/her) is a 30-year-old neurodivergent Latina trans woman seeking electrolysis. Over her life, she's experienced constant financial hardship, making access to hair removal out of reach. She shared, "As a migrant, I was born into a homeless shelter and have lived on the street for periods of time. This grant will change my life." She is excited for electrolysis and the boost in self-esteem she'll feel: "I won't have to worry about what clothes are safe and comfortable, or constantly hide my face behind a mask or thick layers of makeup just to avoid exposing my facial hair. Dolores works to help BIPOC queer and trans youth access secure, stable housing, and also is an organizer and advocate for missing and murdered trans women of color.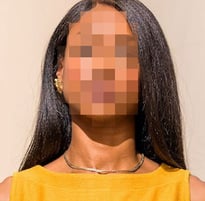 Jennifer (she/her) is a 24-year old Black trans femme seeing gender expansive surgeries and procedures. Although she lives with burdensome financial and medical challenges of her own, Jennifer helps support fellow Black queer and trans folks in her community, and enjoys spending time with friends. In her application, Jennifer shared, "The psychological toll of shaving often, even daily, is exhausting and has caused hyperpigmentation and scarring in the process of my attempts to feel comfortable in my body. " Now, Jennifer is looking forward to a joyful future: "Gender-affirming hair removal will only improve my life and make navigating spaces as a Black trans femme easier."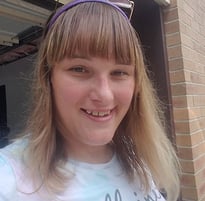 Hannah (she/her) is a 32-year-old trans woman who is disabled on SSDI income. She is currently living out of her car while navigating homelessness. "In Kentucky, it is hard to get gainful employment with security and decent health insurance while being trans." As a result, Hannah's relying on sex work to support herself, though she often feels her safety is threatened due to her facial hair. "Safety is my number one priority these days," Hannah shared, "which is why hair removal is so important. It will help me go about my everyday life with more confidence and safety." She describes herself as a strong, happy, and resilient woman "not afraid to tackle life."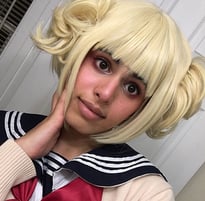 Melanie (she/her, they/them) is a Muslim transgender woman who, in her words, "has been battling a long uphill battle with body hair." Melanie first came out as trans at age 14. "I had a hard time being accepted due to cultural and religious differences." Her facial hair makes her worry about her physical safety when in public: "I wear a mask all the time as most days, I am simply unable to hide my beard shadow. Access to hair removal will make me feel more confident and authentic in my womanhood."
---
If you'd like to support this work, please donate or consider hosting your own fundraiser. As a volunteer-operated, trans-led organization, 100% of your donation benefits our recipients.
If you or someone you know is interested in applying for support, please visit our program's webpage to learn more.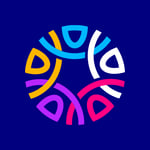 Written by Point of Pride
Point of Pride provides financial aid and direct support to trans folks in need of health and wellness care.