Congrats to the Winter 2023 Electrolysis Support Fund Recipients
Each recipient has been awarded $1,250 in financial assistance towards their gender-affirming hair removal services.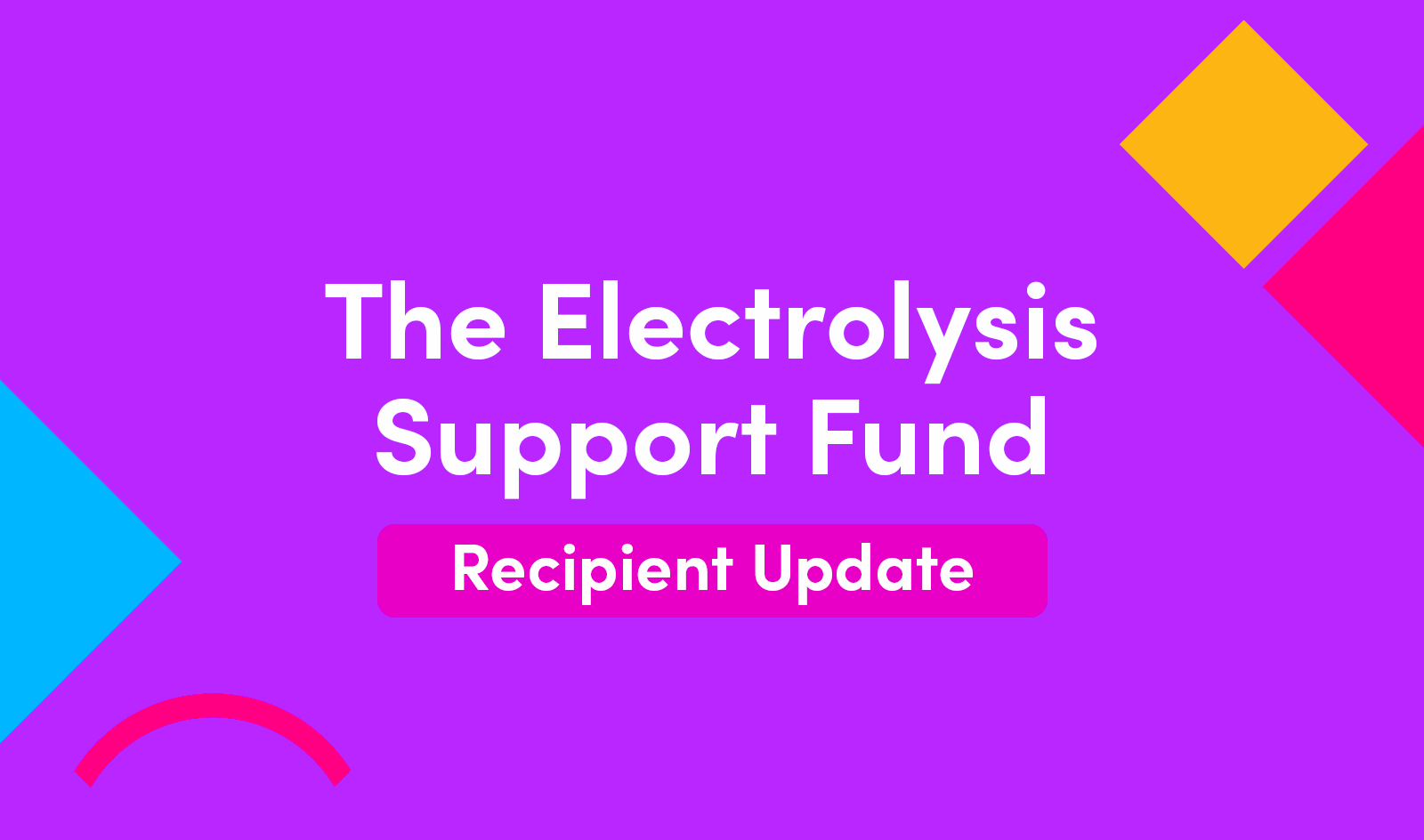 The Electrolysis Support Program provides financial assistance towards hair removal services for trans femme folks who cannot otherwise afford them.
Statistics this cycle
There were 189 applicants this cycle.
21% of applicants are youth under 24
48% of applicants are people of color
69% of applicants have dealt with homelessness/housing insecurity, either currently or in the past
48% of applicants are living with a disability or chronic illness
The process of reviewing these applications and selecting recipients is incredibly difficult, as our organization has extremely limited funding available, and each and every applicant is so worthy of access to the care they deserve.
Impact
There were 8 recipients this cycle.
1 recipient is a youth under 24
7 recipients are people of color
7 recipients have dealt with homelessness/housing insecurity, either currently or in the past
7 recipients are living with a disability or chronic illness
These recipients have each been awarded $1,250 for hair removal services such as electrolysis or laser hair removal.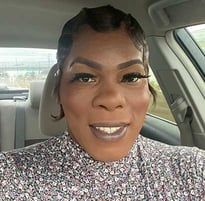 Katrina (she/her) is a 37-year-old trans woman who is "simply trying to co-exist in this world. Obtaining electrolysis along will help me greatly along the way." She describes herself as respectful, honest, and hard-working, and looks forward to feeling more confident after having hair removal.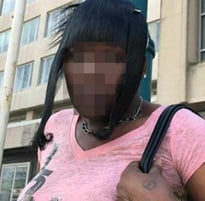 Lisa (she/her) is a 42-year-old Black trans woman. She shares that she has been struggling for years to afford hair removal treatments as she comes from a very low-income family. "Oftentimes, funds have had to be prioritized towards basic living necessities: rent, food, and so on." Lisa describes herself as selfless and resilient. "I am so looking forward to reducing the discomfort I experience due to the severity of my ingrown hairs."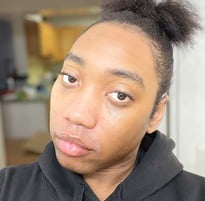 Jordyn (she/her) is a 32-year-old trans woman from New York seeking laser hair removal. Currently, her only source of income are monetary assistance programs. Jordyn has previously experienced housing instability and difficulty getting health insurance coverage for gender-affirming care. "My insurance does not cover laser hair removal [as its considered cosmetic] and I am unable to afford it. I feel plainly incomplete without it." Jordyn tries to find ways to give back to her community, like helping elders and offering encouragement. Following laser hair removal, Jordyn is eager to not feel the need to cover up her face and body: "I hope to look more like the woman I've always wanted to be as a young child."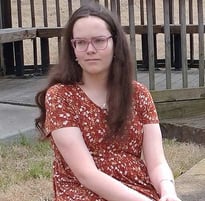 Lillie (she/her) 20-year-old autistic disabled trans woman of Choctaw origin. Her disability keeps her from working, and her only form of income is SSI, which makes saving difficult. She isn't able to afford commercial healthcare and is forced to rely on Medicaid and the Indian Health Service, both of which have denied coverage for electrolysis. This is a necessary step in getting bottom surgery, without which Lillie feels less than whole. Lillie is an avid gamer. Her favorite titles include "A Hat in Time" and "Pokémon XD: Gale of Darkness." Her favorite Pokémon is Meloetta. She also tries to put a smile on others' faces, and ultimately wants to make the world a better place for everyone. "This is only one step in my transition, but it'll go a long way," she shares. In addition to being a step towards bottom surgery, getting rid of body hair will help her feel just a bit more complete as a woman.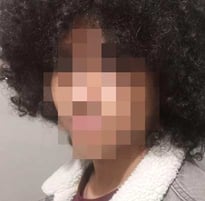 Octavia (she/her) is a 24-year-old trans femme seeking hair removal services. Acquiring such services is a challenge to her financially, as she is unemployed and not stably housed. Octavia is a current college student acquiring a degree in statistical and other quantitative methods. She aspires to go on to work either in the field of economics or the field of sociology. She looks forward to the days after getting hair removal, to reclaiming the time and energy that would otherwise be spent on thinking about and removing the hair on her face.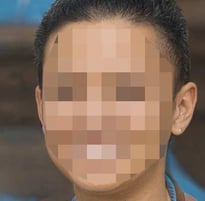 Chloe (she/her) a 26-year-old trans woman seeking facial electrolysis. She looked all over for reasonably priced hair removal, only to find out that nothing around her was immediately affordable in her financial status. As a parent, Chloe's priorities have always been to put her children above all else. Starting HRT lead to a journey of self-discovery, in which Chloe finally started to feel like a real person, rather than just a parent. She has discovered a love for music and a passion for cooking. "Receiving electrolysis will help me regain my confidence and independence to go out in my community with my head held high," she shares. No longer will she spend hours every day plucking, waxing, and concealing facial hair and shadows. She will no longer be worried or afraid of finding a way to put the money together to regain her confidence.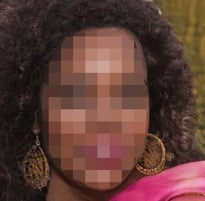 Light (they/them) is a non-binary African American trans femme. They lost everything bootstrapping an AI-based watchdog start-up that centered protection and economic well-being of marginalized Chicago communities. As a result, this became the second time Light has had to navigate homelessness and severe mental health issues. When they encountered racialized medical barriers to obtain healthcare, they felt "desperate" and turned to grey markets to access HRT and prescriptions. Light is a self-taught artist and photographer who hopes to broaden queer/trans/non-binary representation. "I hope my work inspires and underscores the achievement of the impossible through ingenuity, defiance, and perseverance despite scarce resources," they share. When reflecting on what access to hair removal will mean for them, Light was overjoyed: "I'll be able to achieve priorities like employment, interviewing confidently, and re-establishing a social circle." Light added, "As a black femme, the terror of being victimized is crippling. But I already feel joyful because such fear will diminish."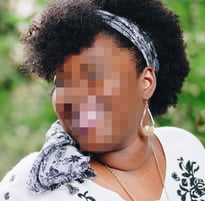 Yah (she/her) is a 30-year-old organizer for social justice in her community who is seeking gender-affirming surgery and permanent hair removal services. Yah is a previous Surgery Fund recipient whose care, like that of many other trans and gender-expansive folk, is currently at risk of being denied in her home state. "Getting gender-affirming care in my state has been the hardest thing I've done mentally, physically and emotionally," she shared. "I've had to cross state lines many times to receive care as a result, which has been extremely costly and dangerous." Yah describes herself proudly as an auntie, a friend, and a sister. "[Once I can access healthcare,] I will feel like finally I can breathe and be at peace in my own body."
---
If you'd like to support this work, please donate or consider hosting your own fundraiser. As a volunteer-operated, trans-led organization, 100% of your donation benefits our recipients.
If you or someone you know is interested in applying for support, please visit our program's webpage to learn more.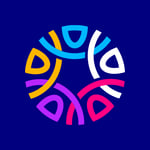 Written by Point of Pride
Point of Pride provides financial aid and direct support to trans folks in need of health and wellness care.