Donate today and The Blank Minds will match your donation!
In celebration of lead singer's Flynn and his recent top surgery, The Blank Minds will match all donations to Point of Pride up to $1,500! Together, let's help get chest binders to trans folks around the world who are in need of them.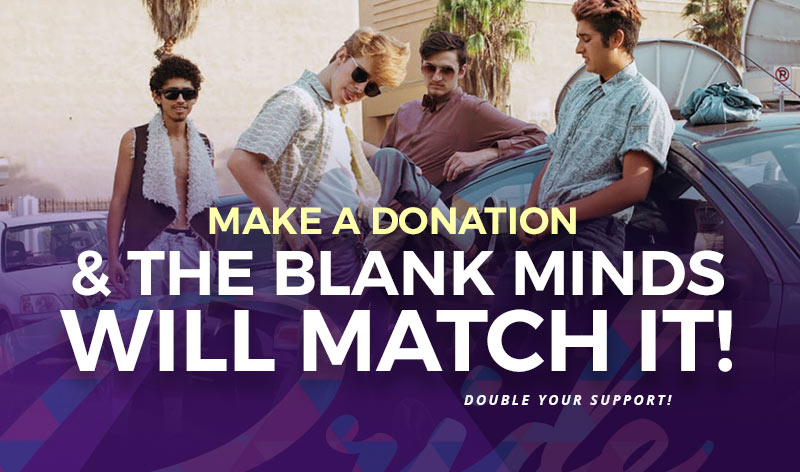 About Our Fundraiser Sponsor
The Blank Minds are an alternative indie rock band from Los Angeles that formed in 2016 during the peak years of the bandmate's high school careers. Their lead singer, Flynn Namala, came out as a transgender man shortly thereafter. While the band had already been supporters and advocates for the LGBTQ+ community and other social justice issues, Flynn's identity has inspired them to take an even more vocal stance for trans youth, and they have incorporated this into their music as well, focusing on the struggles of transitioning within their songs. As a band, they are determined to be a positive voice for LGBTQ+ youth.
In celebration of Flynn's recent top surgery, The Blank Minds will match all donations to Point of Pride up to $1,500 – our first fundraising goal – so that together we can raise $3,000!
But this campaign extends beyond that milestone. Our total fundraising stretch goal is $8,000, which will help us purchase and ship binders to more than 300 trans folks all over the world!
And your donations really do make a difference…
Thank you so much. Having the chance to truly see a part of myself in reality meant more to me than I can put into words. Since receiving my binder, everyone noticed a huge shift in the confidence I had. Thank you for giving me the chance to see myself as who I truly am. You guys are doing amazing work.
"
– Alexander C., 18, California
This organization has changed my life. I give endless thanks to all those who are able to make this possible."
– Royce Y., 18, Kansas
We have thousands of folks on our chest binder waiting list just like Alexander and Royce.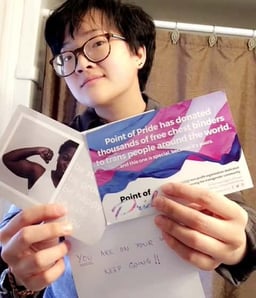 Nearly 75% of our requests come from youth under the age of 20 from difficult financial situations or unsupportive families. Because we have limited resources as a small non-profit, some folks are waiting 8-12 months to receive a safe binder – and are resorting to unsafe binding methods as a result.
Before receiving a binder from Point of Pride, 82% of folks engaged in unsafe binding practices (eg: Ace Bandages, Duct tape, binding for longer than 8 hours) and 78% reported negative health effects as a result, including bruising, fractured ribs and difficulty breathing.
After receiving a safe and appropriate binder, only 35% of recipients continue to bind unsafely and 93% report that side effects from binding are rare!
UPDATE: We've hit our first fundraising goal and The Blank Minds has generously increased their matching sponsorship amount. Learn more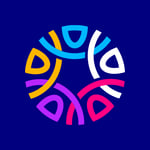 Written by Point of Pride
Point of Pride provides financial aid and direct support to trans folks in need of health and wellness care.