Introducing the First-Ever Recipients of the HRT Access Fund
These 23 recipients now have access to gender-affirming hormone therapy that they could not otherwise afford or safely obtain for an entire year.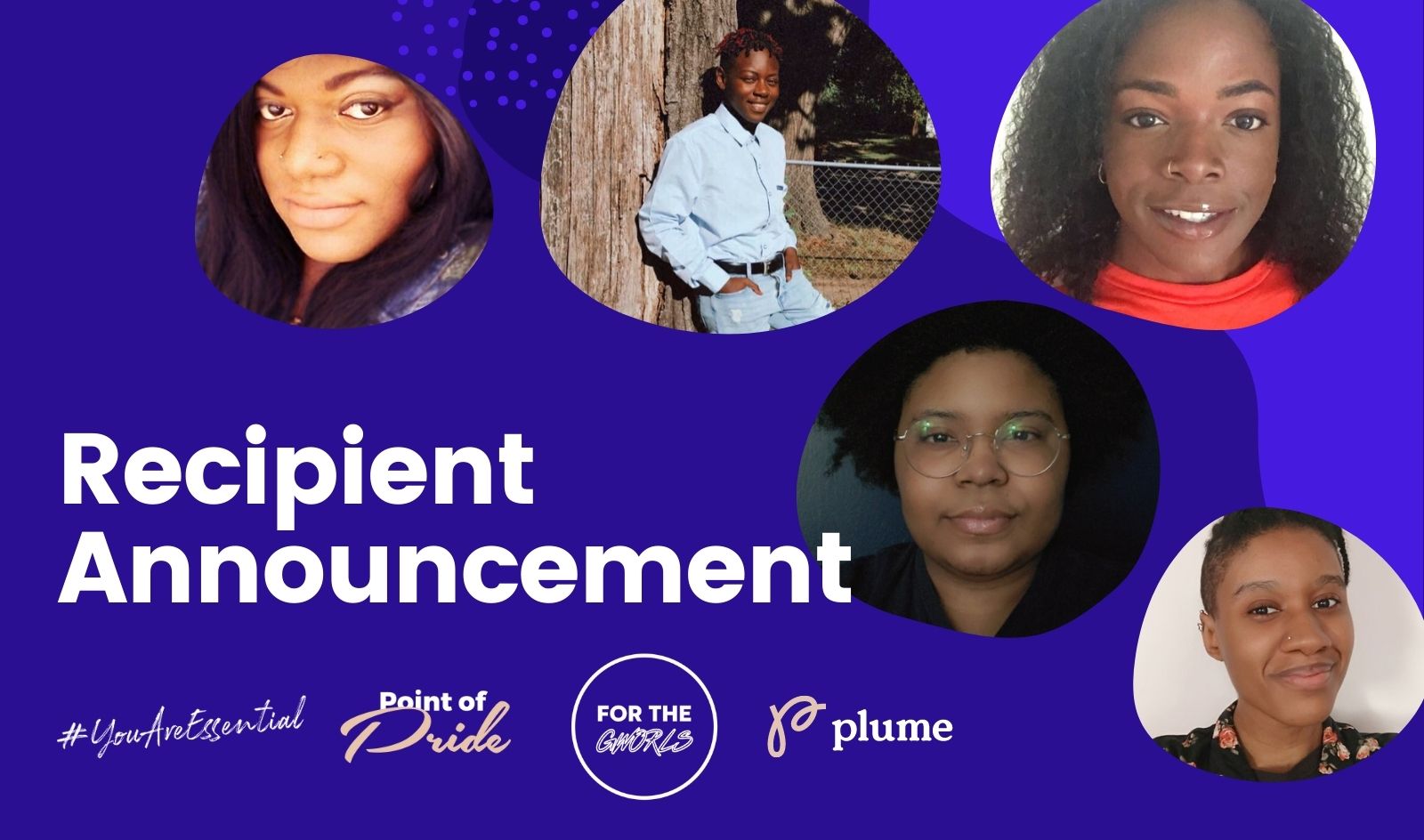 Today we're proud to announce the first-ever recipients of the HRT Access Fund.
Point of Pride has partnered with other leading trans-founded and trans-led organizations – Plume, YouAreEssential, and For The Gworls – to provide this unique scholarship-like program for trans folks who cannot afford or safely obtain gender-affirming hormone therapy. Read the press release here
These 23 recipients now have access to life-changing healthcare for an entire year.
Angell is lives in Florida, where they have had a difficult time accessing knowledgable and qualified about HRT. The closest cities are still out of reach due to an unreliable care. Since starting school, Angell's hours have been cut to the point that they can't afford their prescriptions and they are facing losing their insurance due to an unsupportive father. Angell says, "Receiving 12 months of HRT would be life changing to me…it would help me feel at home in my body and spirit and finally be able to feel the freedom that any trans person should have the access to feel."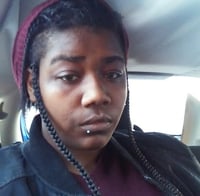 August recently moved to Colorado from Louisiana to escape discrimination against trans people and people of color, nearly depleting their savings. They've been waiting for five years to start testosterone and have been unable to make progress in their journey. Every time they get close, something comes up that requires their savings. While August is happy to be in Colorado, the higher cost of living is an additional barrier to receiving care.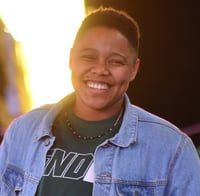 During the pandemic, Caleb lost their health insurance and their housing. As someone who is navigating bipolar disorder, depressive episodes, and asthma, this led to increasing challenges and expenses. They are currently staying in Air BnBs, supporting themselves on a stipend from a coding bootcamp and facing increasing debt while struggling to access housing, food, and other expenses. This grant will help them start their HRT journey and take one concern off their plate.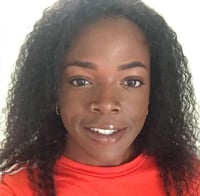 Chloe has been trying to transition for ten years but has struggled to make ends meet. She started to transition while on her parents' health insurance only to experience additional setbacks. Though she finally has a safe home environment, she no longer has insurance and doesn't make enough at DoorDash to be able to afford HRT.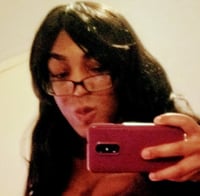 Erin is from the Deep South and struggles with finding acceptance, let alone medical access. Her family has distanced themselves from her, which has been emotionally taxing. At her job, she facing constant verbal and sexual harassment but needs to keep the job given the current circumstances. Erin is excited to no longer feel like she is navigating her transition alone.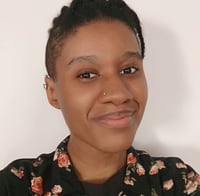 Evan is a Black Muslim trans man from Virginia. Despite what others may say, he believes there is a place for gender diverse people in the Muslim community. Previously, he worked as a teacher, but he is between jobs at the moment. Balancing his disabilities, religious identity, and gender identity has been challenging, but he's looking for a way to move forward with them all. This year, Evan has had the chance to explore and solidify his gender identity and the joy of the journey has been a beacon of light during this dark year. In the future, he hopes to continue his study of Chinese minority languages and ethnicities. In the meantime, he's considering careers in firefighting or emergency medical services.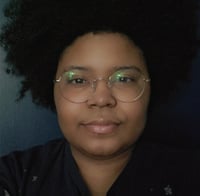 Harold is dilbaa náhleeh (Diné 2-spirit), though they also identify as nonbinary outside of a cultural context. They are a character designer and digital artist and love to draw. They also love playing all sorts of video games and their favorite color is orange. Harold has been socially transitioning for about 11 years. Now they are finally starting to medically transition. Harold says, "I am super excited to start this process and beyond grateful for this amazing opportunity."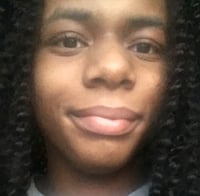 Kendell is a black trans woman from Oklahoma City who has been unable to transition due to financial barriers. She is currently experiencing housing insecurity. She is often misgendered and sometimes feels like she will never reach a body that she can be comfortable with. Kendell says, "I cannot express how thankful I am to be able to take this leap into my transition. This makes me feel like it does get better and there is light at the end of the tunnel."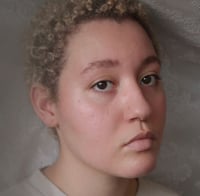 Lonnie is a 22 y/o, Black, non-binary individual who is currently based in Northern California. As a budding illustrator/multimedia artist, their aspiration is "to create a body of work that acts as a love letter to people of nebulous and transformative gender experience and our ancestral color and queerness." Lonnie was raised in a very isolating environment and has long struggled with financial and housing insecurity in addition to mental health concerns stemming from being closeted and instances of discrimination in education and the workplace. Working and providing for their own needs since around 17 y/o, they worked a café job full-time prior to March of 2020 and have found it difficult to stay afloat since then.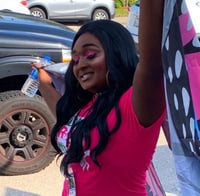 Milani is a black trans woman from Florida. She lost her job this year and finding stable employment during a global pandemic has been a stretch for her, as well as getting access to HRT. She says, "This pandemic has really taken its toll. I went from barely having access to HRT as it is, to watching me and my trans brothers and sisters cut our medications in half! I was thrown for a loop and honestly, I've been even more self conscious about my body because it's my home and being on HRT locks away all of my dysphoria surrounding that." Milani is actively involved within the central Fl LGBTQ+ community, including being on the frontlines peaceful protesting for Black Trans Lives, volunteering and working with local Non-Profits, and being a Diva in Dialogue. Milani says she is ready to spread her wings and soar like never before.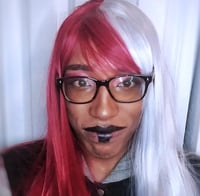 When Peyton left high school early to attend college she had time to think about my identity during my first semester. She came from an intolerant family and background, so every expression of her search was met with abuse. She came out in the local newspaper in Bermuda a year later, as a means of showing my fellow LGBT Bermudians they weren't alone and could be proud as well. Since there are no trans specialists in Bermuda, when Peyton arrived in the USA for university, she was ecstatic for the ability to start her transition and searched endlessly for a means to achieve it. Peyton says, "Point of Pride and Plume have provided me with the next step to becoming who I truly am. My gratitude and joy are beyond description. I hope that my story with Point of Pride can bring hope and happiness to those in similar positions with similar stories and feelings and that Point of Pride and Plume can be their light in the cave."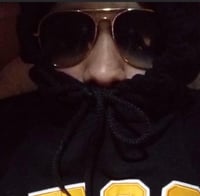 Quinn is a full time assistant manager working to create a safer environment for their coworkers, customers, and self. Advocacy is their passion and they hope to one day be able to create and implement policies allowing for a safe space to all folks. As a victim of abuse during childhood, Quinn is also working on a book they one day hope to publish to further their advocacy outreach. They want to share their story and how the foster care system was and wasn't helpful throughout their life and their gender identity. Inspired by Nelson Mandela, Quinn says, "I've really been tapping into this nagging of living as authentically as possible. Mandela said; "And as we let our own light shine, we unconsciously give other people permission to do the same. As we are liberated from our own fears, our presence automatically liberates others." Quinn is plugging away at their authenticity so those around them may also strive."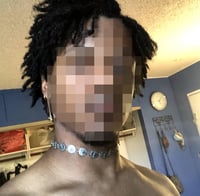 Rashida is a blaQueer trans femme residing on Tongva Land, also known as Los Angeles. Rashida is a poet and community educator wanting to share art, resources, and support with community. They are stepping into these roles along with their ever-growing femme presentation. Medical transitioning has been an instrumental part of this step. Covid-19 and personal struggles around employment & housing security as well as having safe access to medicine has slowed this process down greatly. But, in this new year, Rashida is determined to continue moving – grounding it in a much more supportive and loving (s)pace.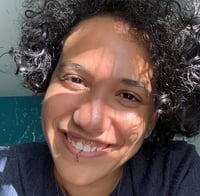 Revel is non-binary/gender-fluid and has experienced healthcare discrimination as a neurodivergent person of color. They have struggled with psychological and financial barriers to care. When insured, the gels they needed weren't covered and out of financial reach. Now that they are unemployed, it is even more of a challenge. Revel has said that receiving HRT would help them connect to their body and healing.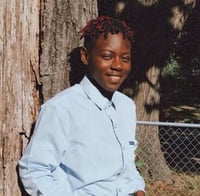 Rikki lost his job earlier in the year due to Covid-19 and was unable to continue HRT as a result. Before he thought he wouldn't be able to start again. Now the HRT Grant is helping him get back on track with his medications and appointments. Rikki says, "Not only have they helped me to start testosterone again, but they have helped me to start feeling like myself again. These are just a few of the many reasons I love them. I hope their programs help others who are like me!"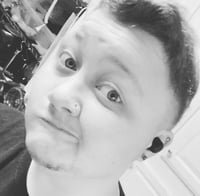 While life has been inconsistent for Ryien in these last few years, one thing that has been constant is his gender journey. He has always pushed to be his true self and express who he is. While fighting the daily struggles of being misgendered because of certain aspects of his appearance, he has always stayed true to himself and what he believes is best for his life. His gender journey started out rocky from a young age with his parents not being the most accepting people and others in his life still using his dead name. With the help of some minor appearance changes, he does his best to feel secure with who he is meant to be. He believes that this grant will help his gender affirmation and help him be more comfortable being his true self when walking into a room.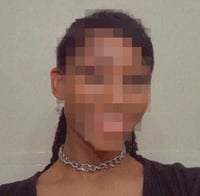 Aaliyah is a 20 year old trans woman living in a conservative town in Oklahoma. She knew she was transgender at a very young age, but had unaccepting parents. Since her parents wouldn't support her transition, she had to go through less official means to try to begin HRT. Aaliyah says, "This incredible opportunity presented to me is quite literally life saving! I always wanted to be on an official regimen overseen by a professional, and now I will be able to."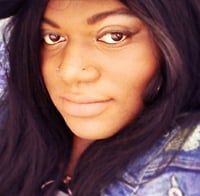 Salina L. is a visual artist from North Carolina, working both in freelance and employed by various organizations, for about 14 years. She's always loved being a creative person ever since she was young, drawing images inspired by video games and cartoons. This led her to go to school for animation, although she was unfortunately unable to finish due to financial challenges. Salina writes, "The unpredictability of life has led me to realize how to accept and honor who I am, be forgiving of myself as I grow, and move forward in spite of numerous hardships. I'm excited to further my education, gain new skills as a visual artist, continuing to explore the beauty of authenticity in myself, and the world we live in."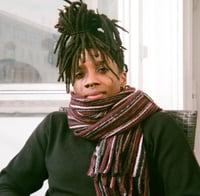 Shan spent much of their life convincing their self that they didn't deserve to be comfortable in their body and did not have faith that the traditional medical establishment could support them. As an educator, they put a ton of energy into empowering folks to live their lives authentically and in pursuit of joy, but could not seem to internalize this. They always thought medical transition was out of reach for them because of the pervasive narrative that GAHT was only for those who identified with the binary. They decided 3 years ago that their gender journey was their own and wanted to take control of and improve their quality of life by starting GAHT. In their journey they've dealt with doctors having non-medical, binary expectations and opinions on how they should feel or look or be. Shan says, "I hope that more folks are able to lean into joy and find alignment between their physical, emotional, and mental selves without shame or judgement."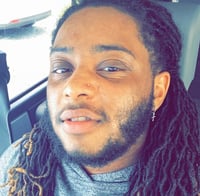 Syd is a Black trans man living in North Carolina. As the result of a recent move and extenuating family emergency, he has limited access to HRT specialists and continues to be misgendered because providers will not change his gender marker. He's struggled to access care that is gender-affirming and POC friendly.
He is currently providing for himself and his household, including his wife and bother-in-law. Receiving this grant will allow him to continue with HRT despite his hours being reduced as a result of COVID, as he has often missed his shot to focus on providing for his family.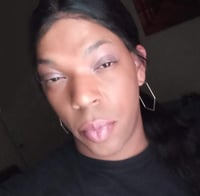 Tiffanie was abandoned at a very young age and went through life feeling, lost, alone, and hurt. She has had very bad gender dysphoria and felt horrible inside and out. She says that her transition into womanhood is her first time using her voice and wants the world to see her as the woman she is. After experiencing rejection due to not being able to update her name and gender marker, Tiffanie is excited for this opportunity.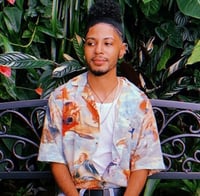 Xavier is a 24 year old California Bay Area resident, currently working in a Bakery. He has been on HRT for a little over 3 years now. When he is not working, Xavier enjoys making coffee and going to various vegan restaurants around his neighborhood. He is very passionate about seeking freedom and justice for poor black trans people, as he understands the intercrossing structural realities of being both Black and trans. Being able to access medical resources that are gender-affirming is an integral part of that process, whereby we recognize and understand that bodily autonomy and self-determination are the foundational frameworks that directly support transgender liberation struggles everywhere. Xavier is elated and grateful to be a recipient in a program that prioritizes those of us in the community who are most vulnerable and susceptible to pain, suffering, state-sanctioned violence and oppression.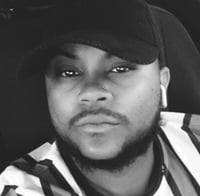 Zahne is a retired US Army military veteran and Black trans man from South Florida. He has been working with those experiencing homelessness/housing issues for 6 years. Healthcare and insurance, including HRT medication, are not included in the not-for-profit that he works for. He longs for a future where he feels like himself. At 35, he feels the younger and other trans men have surpassed him in transition due to all of this. Zahne has his sights set on top surgery as the next step in his journey.
Stay tuned as we share progress updates throughout the year on what access to this care means for each of our recipients! We'll also be announcing additional grantees in the coming months.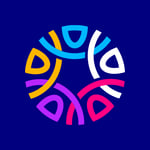 Written by Point of Pride
Point of Pride provides financial aid and direct support to trans folks in need of health and wellness care.