Volunteer to Help Change the Lives of Trans People in Need!
Community Grantmaking Fellows are trained, trans-identified volunteers who review applications as part of Point of Pride's Annual Transgender Surgery Fund.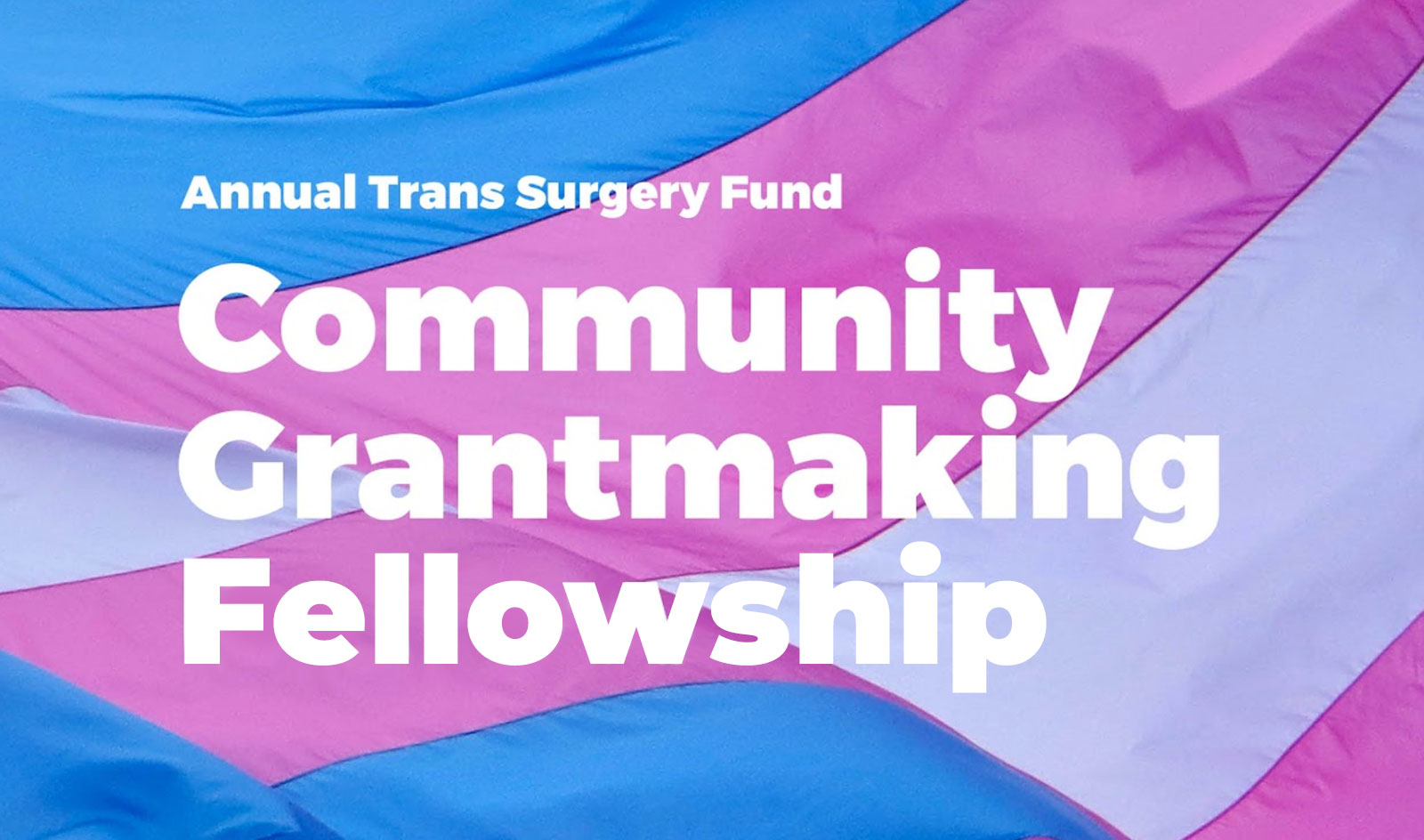 In 2019, we received we received 1,505 applications for our annual surgery fund, which was nearly double the amount of applications received the previous year. And we only anticipate the number of applications we receive each year to grow.
In an effort to keep our process fair and timely for the people we serve, we are recruiting and training a team of trans-identified volunteers from all backgrounds to help review our first round of applications. We're calling members of the team "Community Grantmaking Fellows" in honor of their contributions to the trans community.
Community Grantmaking Fellowship
Community Grantmaking Fellows are trained volunteers who review applications as part of Point of Pride's Annual Transgender Surgery Fund, a scholarship-like program that provides direct financial assistance to folks who cannot afford gender-affirming surgery.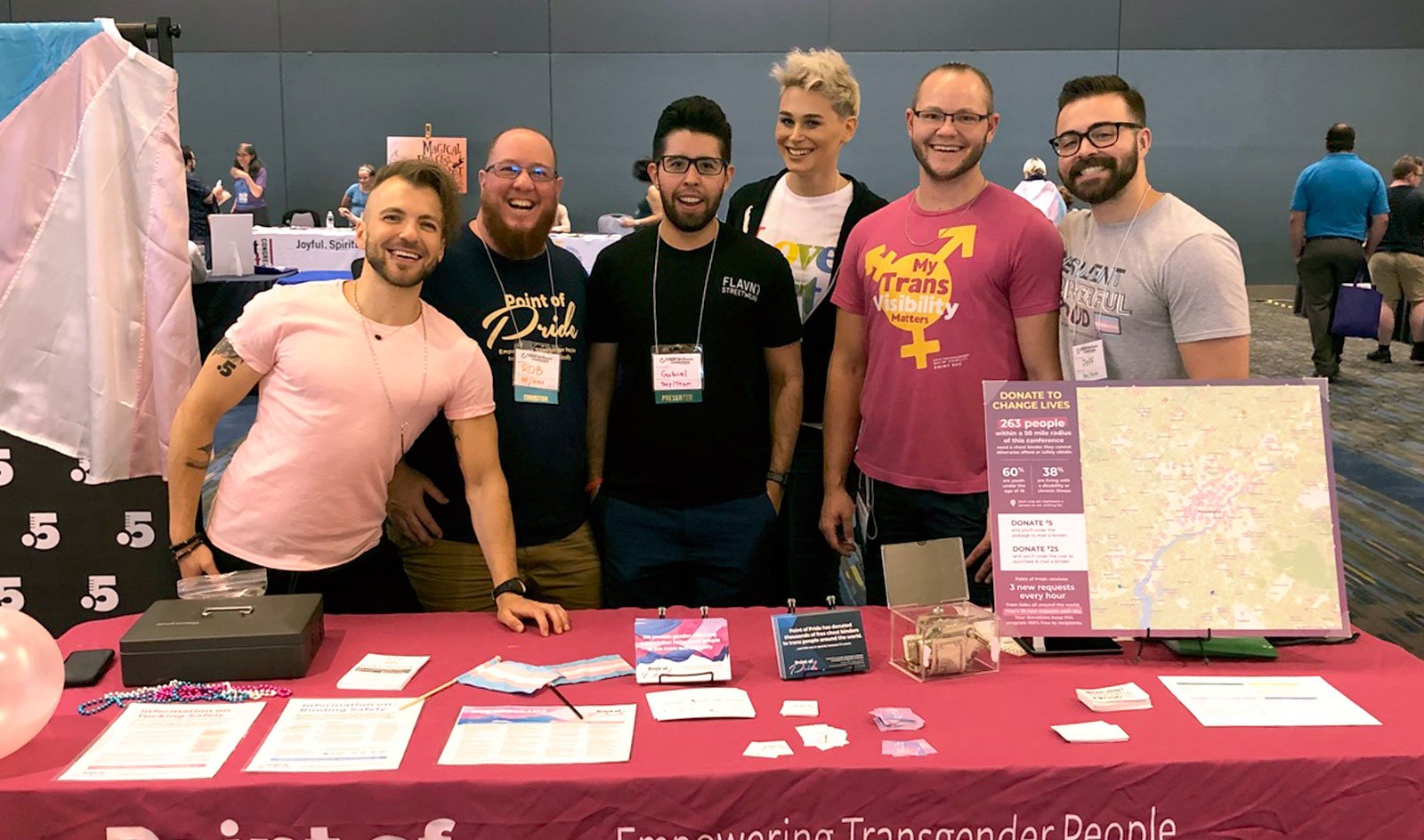 Why is this so awesome?
Members of the trans community have an incredible history of resilience and coming together to create powerful, life-affirming support for one another. The Surgery Fund embodies that history by providing support from and for the community. Since its beginnings, Point of Pride has always been about the incredible strength of our community and we wouldn't have been able to provide the support we have without it. Now we're inviting you to join us. By volunteering as a Community Grantmaking Fellow, you have a chance to help change the lives of the most vulnerable members of our community.
1 in 4 of our applicants are living with a disability or chronic illness.
More than half of our applicants are youth aged 18–24.
Many applicants live in rural areas of the United States without access to the community or to LGBTQ-affirming health care providers.
Many are dealing with complex health insurance situations that create barriers to accessing care, such as trans exclusions or expensive deductibles. 1 in 3 of our applicants do not have health insurance – often because of their student, immigration, or employment status.
This is a flexible opportunity that allows you to volunteer from anywhere in the world on a schedule that works for you. It's also an incredibly powerful opportunity to make a direct impact in helping people access life-changing health care services.
Apply to be a Community Grantmaking Fellow
Our requirements to apply:
You identify as transgender (FTM, MTF, non-binary, genderqueer, gender non-conforming, and all other non-cis identities).
You are at least 21 years old.
You are fluent in English.
You do not plan to apply for this year's Annual Trans Surgery Fund for your own medical care.
You have 8 hours or more available to volunteer between November 15, 2019 through December 15, 2019.
You are looking for an opportunity to serve our community in a direct and powerful way!
*Folks with a background or interest in education or working with LGBTQ youth – such as teachers, tutors, and community leaders – are especially encouraged to apply.
Once you click the button below and complete the form, you'll be invited to start the training packet. This document will cover important information about the people we serve as well as how to review applicants impartially through our scoring rubric. Then, you'll submit an assessment in which you'll score five sample applications, as well as agree to our confidentiality policies. The deadline to complete this training is Monday, September 30, 2019.
We thank you in advance for your desire to volunteer!
For questions, please email info@pointofpride.org.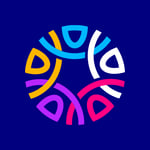 Written by Point of Pride
Point of Pride provides financial aid and direct support to trans folks in need of health and wellness care.